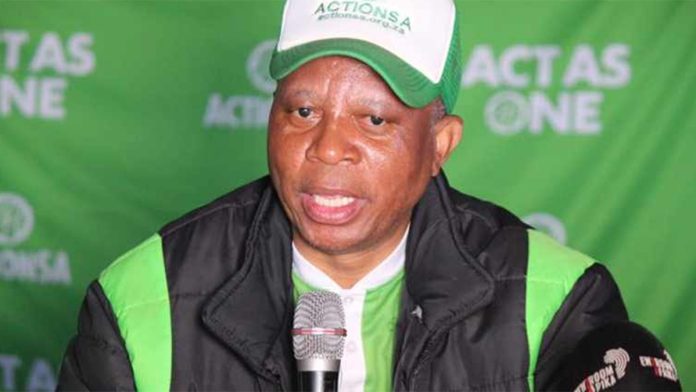 Author failed to disclose Herman Mashaba's initial funding investment of R12,5million to publishing house, Jonathan Ball Publishers.
Political commentator and author Prince Mashele has apologised for his utterances during his interview with JJ Tabane, eluding to the fact that Herman Mashaba had no role to play in the funding of the book The Outsider.
The book was withdrawn earlier this week by publisher Jonathan Ball Publishers from the market as is came to know that the book was indeed funded by the politician and businessman.
ALSO READ:Herman Mashaba's biography withdrawn by publisher
THE APOLOGY
Mashaba paid Mashele R12,5million, an agreement which the publishers says was not disclosed by Mashele when they signed a publishing agreement in 2022. However Mashele has since said he was bound by a non disclosure.
ALSO READ:Another puppet? Defeated ActionSA has words for new Joburg mayor
"While I was bound by a non-disclosure, I accept that I should not have stated that Mr Herman Mashaba had no role to play in the funding of the book. The correct fact is that the research that led to the production of the book was financed through a funding agreement with Mr Mashaba, to whom I am eternally grateful."
PARTING WAYS
In taking the decision to withdraw the book, Jonathan Ball Publishers said in a statement, that the failure of Mashaba to disclose his funder is a breach of trust.
ALSO READ: Can journalists publish "stolen" information?
"We view this as a material non-disclosure on the part of the author and as a breach of trust." they said.
The book was commissioned in 2018 while Mashaba was still a member of the Democratic Alliance and Mayor of Johannesburg.
Despite the book not reaching the public, Mashele still thanked the Publishers for their professinalism and rating of the book.
"I would also like to thank Jonathan Ball Publishers , despite the disapproval of my non-disclosure about the funding, they maintained that 'the manuscript that was submitted to us stood up to scrutiny'", says Mashele.
MASHELE AND MASHABA CONTRACT
In reply ActionSA national chairperson Michael Beaumont rubbished claims that Mashaba had editorial control.
Mashaba agreed to provide the initial finance of R12.5 million in his personal capacity for the book, but, financing a project does not give you editorial control."
"Mashaba had no relationship with the publishers, Jonathan Ball Publishers, and this relationship was dealt with by Mashele as was determined in the contract in March 2019. Mashaba also had no prior sight of the cover of the book and specifically the sub-heading – "An unauthorised biography of Herman Mashaba". This was agreed between Mashele and the publishers," it said in a statement.
Beaumont continued to stress the point of Mashaba not having any editorial control of the book as per contract agreement, but was however granted an opportunity to confirm certain events and details in the manuscript.
ALSO READ: ActionSA demands officers in cahoots with drug dealers dealt with
Reading part of the contract Beaumont say, " While the Subject, Mashaba, shall be entitled to make suggestions regarding the inclusion of certain important events, facts or such other details, the Author shall be the ultimate owner of the contents of the Biography."
This was not a secret – here @HermanMashaba discusses the process, at the launch of The Outsider on 9 May 2023.

"I have gone through the manuscripts over the four years he's been working on this project." pic.twitter.com/AWrGn2gnhg

— ActionSA (@Action4SA) May 22, 2023