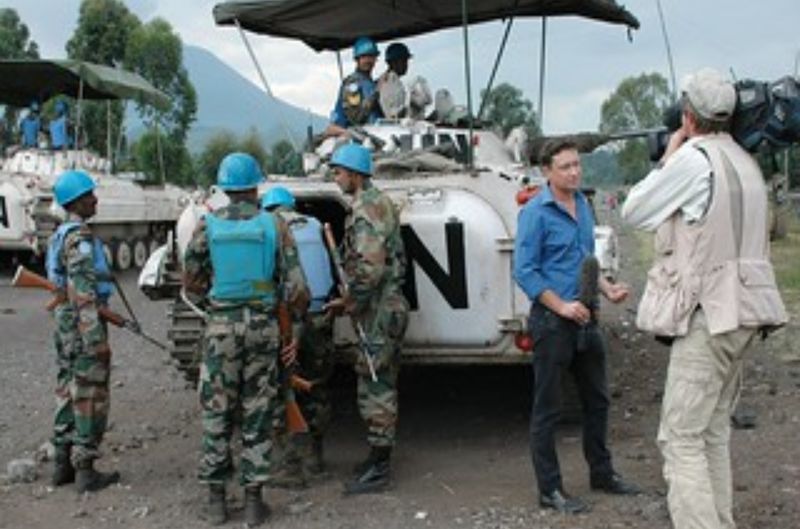 Anti-UN protests leave at least ten dead in DR Congo
Ten people were killed in eastern DR Congo after troop attempt to curb a planned anti-UN protest in the most affected region.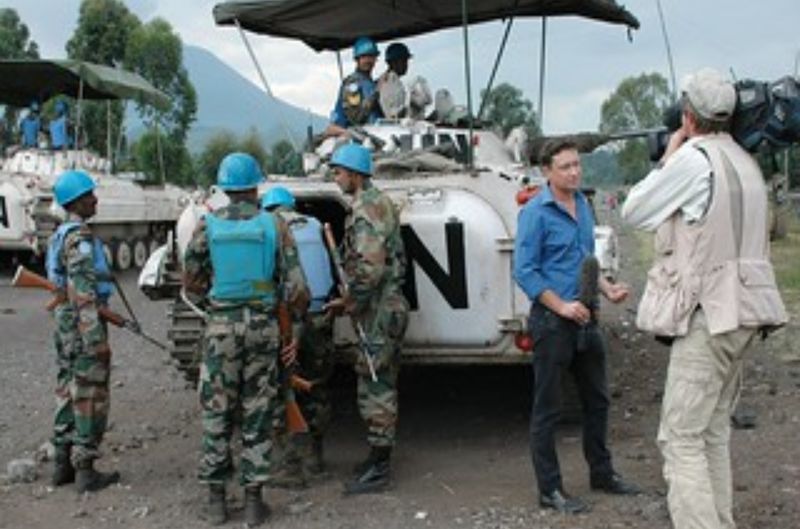 At least ten people were killed Wednesday, 30 August 2023, in eastern DR Congo after soldiers attempted to stop a religious sect's planned anti-UN protest in the latest violence in the conflict-torn region.
The Christian-animist group known as the "Natural Judaic and Messianic Faith towards the Nations" had urged followers to enter United Nations bases and demand the departure of peacekeepers.
ALSO READ: Militiamen attack civilians in DR Congo, leaving 14 dead: Army
AUTHORITIES IN DR CONGO BANNED THE PROTEST
Local authorities in the eastern Congolese city of Goma banned the protest. Leaders of the sect told AFP on Tuesday that they had nonetheless identified the homes of UN officials in the city and were prepared to loot them.
Early Wednesday, before the protest could take place, Congolese soldiers descended on a radio station and place of worship in Goma, killing six people, according to Moleka Maregane, who is in charge of security for the sect.
ALSO READ: DR Congo's northeastern attack claims 15 lives: Military source
A policeman was also lynched in the violence, according to local officials. Hospital workers said that 33 people were injured, with three later succumbing to their wounds.
The Democratic Republic of Congo's east has been ravaged by militia violence for three decades, a legacy of regional wars that flared in the 1990s and 2000s.
ALSO READ: DR Congo court frees presidential adviser accused of treason
The United Nations peacekeeping mission in the region is one of the largest and costliest in the world, with an annual budget of about $1 billion (915,000,000 euros).
But, the UN comes in for sharp criticism in the Central African nation, where many people perceive the peacekeepers as failing to prevent conflict.
ALSO READ: DR Congo political figure faces charges over contacting Rwanda
The latest violence comes after dozens of people, including four peacekeepers, were killed in anti-UN protests across eastern DRC last year.
After years of debate over its status, the UN peacekeeping force in the DRC, known as MONUSCO, is set to leave the country. The departure date remains unclear.
ALSO READ: DR Congo authorities to strengthen security in eastern provinces
Last year, Congolese President Felix Tshisekedi told French media that there was no reason for MONUSCO to remain beyond the December 2023 presidential election.
MISSION TO CURB ANTI-UN PROTEST IS UNDERWAY
UN Secretary-General Antonio Guterres also said in August that the peacekeeping mission is in its final phase. "MONUSCO continues to be a focus of popular discontent and frustration over its perceived inaction," Guterres said.
Although UN officials admit to broad frustrations, they also argue that MONUSCO is subject to disinformation spread by some local actors. The force has a current strength of about 16,000 uniformed personnel, mainly deployed in the mineral-rich east.
The details of MONUSCO's departure are being debated as militias continue to hold sway over much of eastern DRC. One group, the M23, has captured swathes of territory in North Kivu province since 2021, for example.
Several Western nations, including the United States and France, as well as independent UN experts, have concluded that Rwanda is backing the Tutsi-led M23. Rwanda denies this, however.