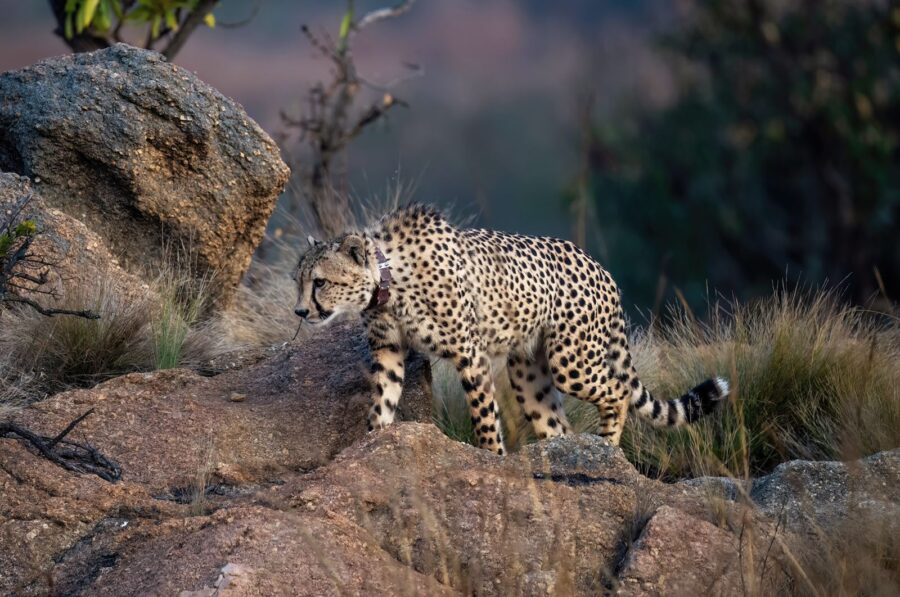 Cheetah Released onto Newly Established KZN Game Reserve in Conservation Milestone for the Species
Earlier this month, as part of the newly established Babanango Game Reserve rewilding journey, two male cheetah were released onto the 19 000 hectare property in a conservation milestone for the species and the reserve. This is the first time in approximately 200 years that this iconic predator would have roamed the spectacular landscape of […]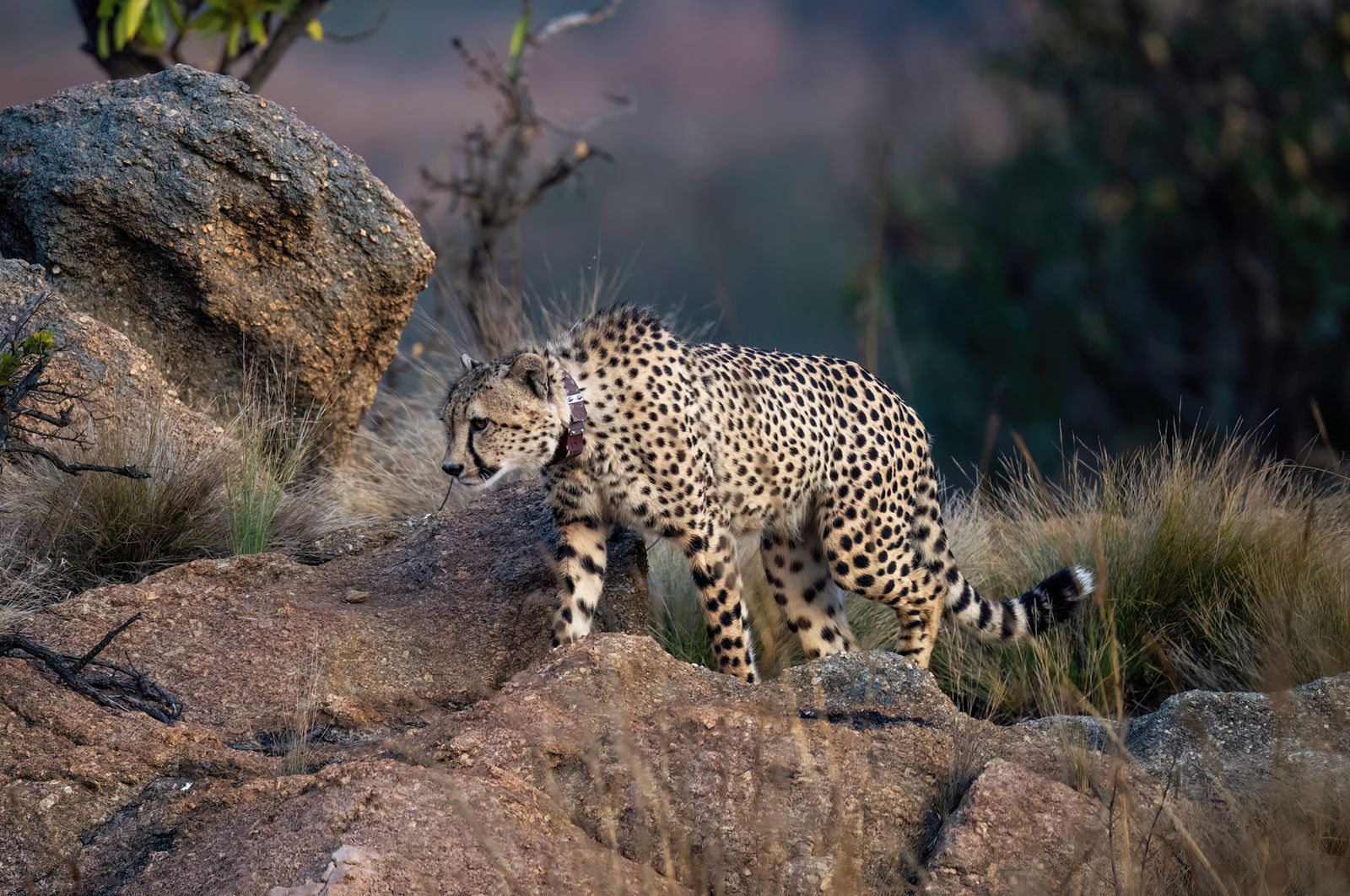 Earlier this month, as part of the newly established Babanango Game Reserve rewilding journey, two male cheetah were released onto the 19 000 hectare property in a conservation milestone for the species and the reserve.
This is the first time in approximately 200 years that this iconic predator would have roamed the spectacular landscape of Babanango Game Reserve – an area steeped in historic significance and nestled in the heart of KwaZulu-Natal, South Africa.
The young males, brothers from Roam Private Game Reserve in the Western Cape, arrived in May this year where they were held in the Babanango boma for a few weeks for the pre-release phase and monitoring.
Their release into the game reserve went smoothly and was success under the guidance of veterinarian Ryan Van Der Venter and Babanango Reserve Manager, Musa Mbatha. Both cheetah were fitted with tracking collars to assist in post release monitoring in their new landscape with their movements being tracked daily. Two days after their release, they successfully hunted an adult Hartebeest.
"The cheetah release means a lot for the establishment of Babanango Game Reserve. As we know that cheetahs are scarce in the world, releasing new individuals and expanding cheetah conservation areas means more of this species on the continent. We are making history in returning these majestic cats. The dream of rewilding Babanango is slowly getting fulfilled every day." Musa Mbatha, Babanango Reserve Manager.
In partnership with the Conservation Outcomes, Endangered Wildlife Trust and Wildlife ACT, these cheetah and their reintroduction establish a new population which now form part of the Metapopulation Management for the species – an important milestone for conservation.
Cheetah are listed as "Vulnerable" by the International Union for the Conservation of Nature (IUCN) Red List of Threatened Species and therefore it is crucial for the growth of their population, genetic diversity and importantly the protection of natural habitat for them to thrive.
"It meant a lot to me to see the cheetahs being released because it shows that our reserve and the project is developing and hopefully it's going to attract more guests to come and visit us. Myself, coming from Nsubeni, seeing all of this happening, it brings more hope and light to those who didn't see the bigger picture before." Nondumiso Ngcobo, Housekeeper at Babanango Valley Lodge.
The establishment and rewilding of Babanango Game Reserve is the largest conservation project of its kind over the last 30 years. Over 75% of the land is leased from the surrounding communities – bringing people into the heart of conservation of the area. The establishment of this reserve is aimed at creating and sustaining economic opportunities and enabling social development.
In 2022 alone, over 1140 heads of game have been introduced, including giraffe, eland, zebra and many more. The landscape boasts incredible diversity from savannah grasslands to rolling valleys and significant geological features, all connected by the impressive White iMfolozi river flowing through the property. This incredible wilderness area, together with these newly introduced populations of wildlife, are being brought together to create a unique tourism product.
"The rewilding and ecological restoration of the breath-taking Babanango Game Reserve in central Zululand, South Africa continues daily. Cheetah now roam and hunt freely among the valley of the kings after an absence of some 200 years. More iconic species such as elephants, lions and black rhino are on their way. We salute our many partners – our neighbouring communities who have invested their precious land, our visionary benefactors for their bold commitments, our dedicated and professional staff who see the bigger picture and our many advisors and supporters who have advised and guided our journey along the way." Dr. Andrew Baxter, COO of Babanango Game Reserve.