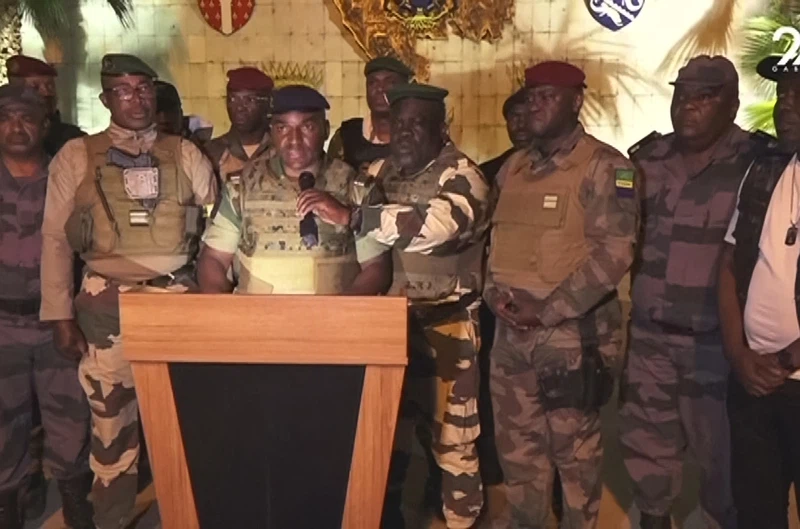 Gabon coup leader sworn in as president for unspecified period
After the coup, the Gabon general in power was to be sworn in as transitional president to take control for an unspecified period.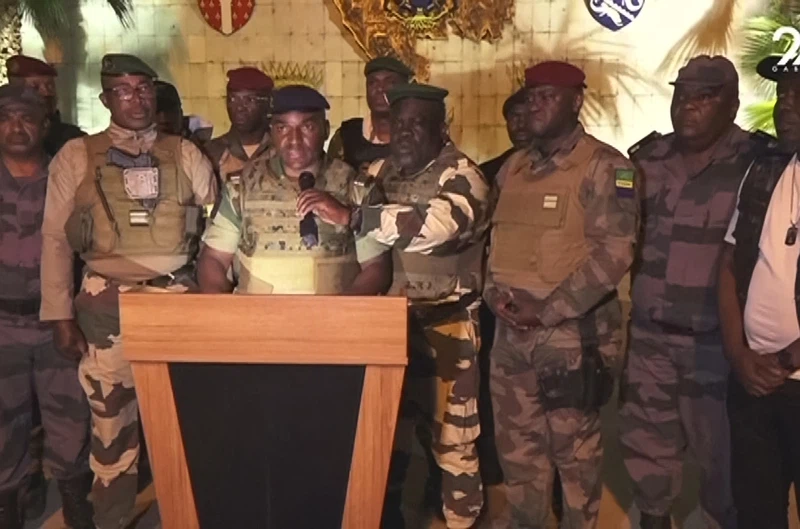 The general who came to power in Gabon after the coup last week is to be sworn in as "transitional president" on Monday 4 September 2023, taking control for an unspecified period after overthrowing the country's 55-year Bongo dynasty.
General Brice Oligui Nguema, the head of the elite Republican Guard, led officers in a military coup on Wednesday against President Ali Bongo Ondimba, scion of a family that had ruled for more than five decades.
ALSO READ: Gabon's General Nguema named new leader after coup attempt
BONGO WON 2023 PRESIDENTIAL ELECTION
The ousting came just moments after Bongo, 64, was proclaimed victor in last month's presidential election — a result branded a fraud by the opposition. The putsch was "bloodless", according to Oligui, with no reports of deaths or injuries.
The coup leaders said they had dissolved the nation's institutions, cancelled the election results, and closed the borders, later adding they had decided to reopen them.
ALSO READ: African Union Commission condemns Gabon power seizure
Other countries have not acknowledged Oligui as Gabon's legitimate leader, and he faces pressure to spell out his plans for restoring civilian rule.
Oligui was lifted up triumphantly by his troops following the announcement of the coup and, in the days since, has been seen flanked by generals and colonels.
ALSO READ: Gabonese military announces regime takeover
He has repeated his promise to organise "free, transparent, credible and peaceful elections" without specifying when they would take place but saying that a new constitution must first be adopted by referendum.
On Friday, he vowed to create more democratic institutions that respect human rights but said he would proceed "without haste".
ALSO READ: Gabonese opposition asks Bongo to accept presidential defeat
MANY PEOPLE IN GABON ARE HAPPY ABOUT THE OVERTHROW
A fringe of the former opposition is urging Oligui to hand over power, but many people in Gabon seem happy about the overthrow of the Bongo dynasty, with celebrations in the streets of the capital Libreville and the economic hub of Port-Gentil.
Several Western countries and organisations have condemned the coup while acknowledging that it is different to others on the continent due to concerns over the credibility of the vote itself.
ALSO READ: Gabon's President Bongo says will vie for a third term in August
"Naturally, military coups are not the solution, but we must not forget that in Gabon, there had been elections full of irregularities," said the European Union's foreign policy chief Josep Borrell.
Since the overthrow, Oligui has held hours of high-profile discussions with business and religious leaders, unions, political parties, NGOs, diplomats, and journalists and has been taking notes and responding at length to questions and grievances.
ALSO READ: Gabon's Ali Bongo defies rumours of his health, demise
BONGO WAS SEEKING A THIRD TERM IN OFFICE
Former president Bongo had been seeking his third term in office after coming to power in 2009 following the death of his father, Omar, who ruled Gabon with an iron fist for over 40 years. The coup leaders said Wednesday they had put him under house arrest and placed him "in retirement".
But Bongo managed to distribute a video on social media where he said his son and wife Sylvia had been detained, appealing to "all friends that we have all over the world… to make noise" on his behalf.
National TV on Friday showed rolling images of the deposed president's son, Noureddin Bongo Valentin, and other arrested officials in front of suitcases filled with cash allegedly seized from their homes.
The military has accused them of treason, embezzlement, corruption and falsifying the president's signature, among other allegations.
Five other countries in Africa — Mali, Guinea, Sudan, Burkina Faso and Niger — have undergone coups in the last three years. Their new rulers have resisted demands for a short timetable for returning to barracks.