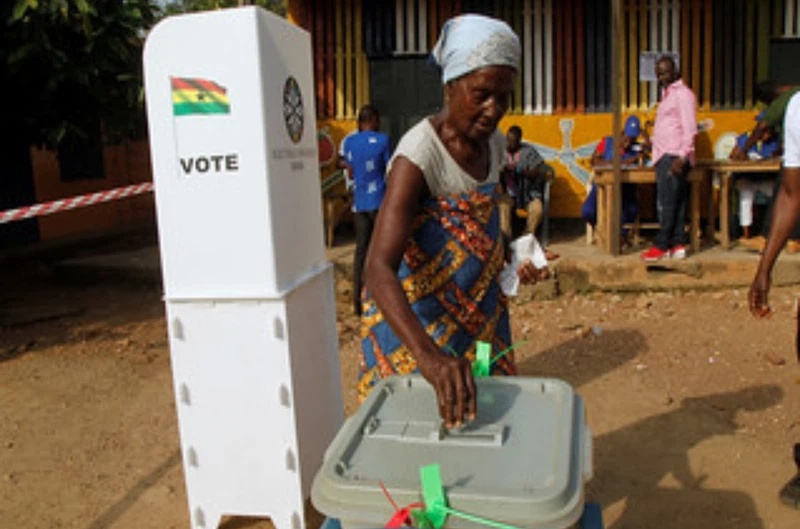 Ghana's vice president wins first round of voting for 2024 candidacy
Ghana's vice president won the first round of voting in the primary elections to choose a candidate for the 2024 election.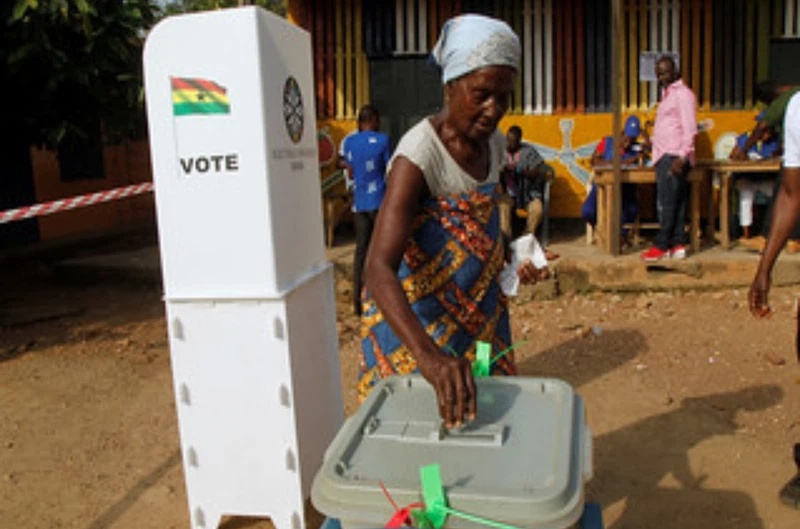 Ghana's Vice President Mahamudu Bawumia has won the first round of voting in his ruling New Patriotic Party (NPP) primary elections to choose its candidate for the 2024 presidential ballot, according to official results Saturday 26 August 2023.
With President Nana Akufo-Addo stepping down after two terms, Bawumia has been touted as an early front-runner by analysts and pollsters to run for the NPP in the December 2024 presidential race.
ALSO READ: Ghana's Nkrumahist parties keep splitting ahead of the 2024 elections
WHAT PERCENTAGE LED TO HIS WIN?
He won around 68 per cent of the votes in Saturday's election by party delegates — far ahead of rivals — and will enter a final primary ballot on November 4 among the top five NPP contenders.
Alongside Bawumia, two other top contenders for the post were Alan Kyerematen, a former trade minister, with 10.29 per cent, and Kennedy Agyapong, a prominent lawmaker, with 14.3 per cent, the results showed.
ALSO READ: Ghana's creation of new regions sparks unexpected conflicts
"Bawumia is the most marketable aspirant, and he seems to have a lot of support among the super delegates," local pollster Ben Ephson told AFP. "He has been formidable and given a good account of himself as a vice president."
THE GHANA'S PARTY RESULTS WERE CERTIFIED
Results of the party's tally were certified by electoral authorities on Saturday. Ghana is managing its worst economic crisis in years and has entered into a $3 billion loan deal with the International Monetary Fund in a bid to better manage its debt burden.
ALSO READ: Political art in Ghana takes art world by storm
If he wins the NPP candidacy, Bawumia — a former deputy governor of the central bank –- could become the first Muslim to lead the ethnic Akan-dominated party.
The NPP, whose stronghold is in Ghana's Akan-dominated Ashanti Region, has been led by non-Muslims and Akan-speaking candidates since its formation.
ALSO READ: US says Central African constitution change 'undercuts' democracy
But the country's dynamics have shifted, with Bawumia becoming the first non-Akan aspirant of the NPP, demonstrating his strong position as front-runner.
IS THERE ANY RISK FOR THE PARTY TO ELECT GHANA'S SITTING CANDIDATE?
Carlos Ahenkorah, an NPP lawmaker and spokesperson for Kyerematen, said it would be too risky for the party to elect a sitting vice president as its candidate after the recent economic turmoil.
"It will be politically suicidal and strategically unwise for us," he said. But Bawumia's camp pointed to his proven record in opposition and in government, and analysts said he also appeared to have establishment backing as a loyalist and a candidate with a strong economic background.
"He had paid his dues and stood by the party when all wasn't well in opposition. The delegates feel it is time to reward him," Abdul-Razak Wuni, a political scientist, told AFP.
"It's clear that the economic crisis will dominate the campaign in the lead-up to the 2024 polls — the NPP will need an economist… He's the suitable choice for them."