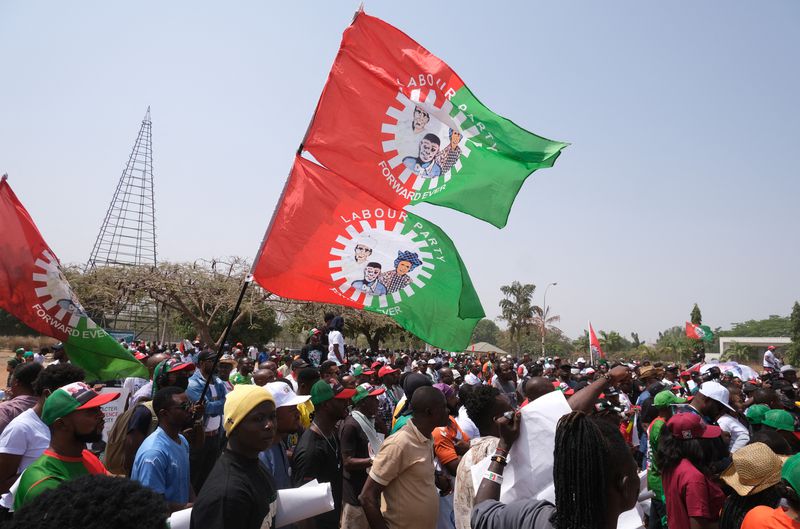 Opposition parties challenge Presidential election in Supreme Court
Nigeria's two main opposition parties, the PDP and the LP, have decided to take their fight to the nation's highest judicial authority.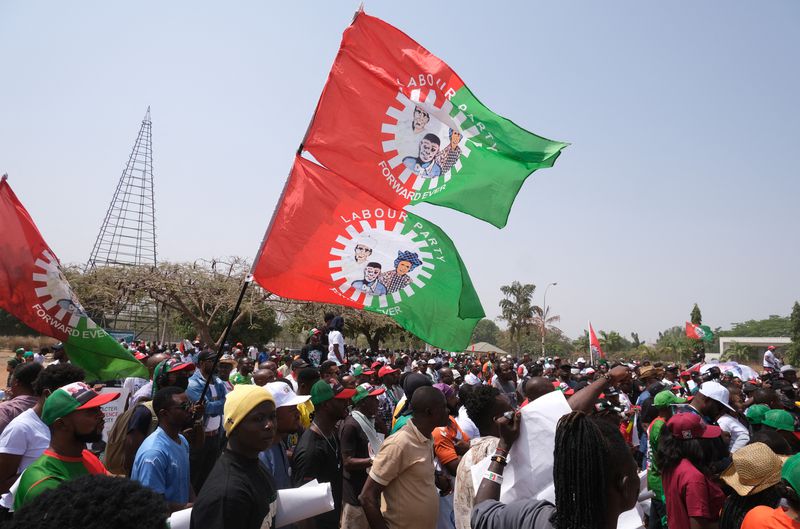 Nigeria's two main opposition parties will go to the Supreme Court to appeal a ruling rejecting their challenge to President Bola Ahmed Tinubu's February election victory, their legal teams said Thursday.
After more than 10 hours of hearings broadcast live, a five-judge appeals court on Wednesday confirmed Tinubu's win, ruling that the petitions by the Peoples Democratic Party (PDP) and Labour Party were without merit.
ALSO READ: Nigerian appeals court upholds President Tinubu's election Victory
OPPOSITION PARTIES
In one of the country's most tightly contested elections, Tinubu won with 37 percent of the vote in February, beating PDP's Atiku Abubakar and Labour Party's Peter Obi to secure the presidency of Africa's most populous country.
Opposition parties had claimed various irregularities, from electoral authorities failing to properly upload results and fraud to Tinubu not meeting constitutional requirements to win the presidency.
Abubakar said he had instructed his legal team to take the appeal to the Supreme Court after Wednesday's decision, which the PDP candidate called "bereft of substantial justice".
"We might have lost a battle yesterday, but the war is well ahead of us," he said in a statement. "I believe that with our hopes in God, we shall win the war of restoring confidence in our electoral system."
Labour Party's legal team also said they planned to file with the Supreme Court.
ALSO READ: President Tinubu's election victory hangs in the balance
TINUBU CALLS FOR UNITY
Since the country's return to democracy from military rule in 1999, Nigerian elections have often been marred by fraud allegations and usually end up in legal challenges, but the Supreme Court has never overturned a presidential election.
Tinubu, who was attending the G20 summit in India when the court ruling came out, welcomed the decision, urging his opponents to support his government to better the lives of Nigerians.
ALSO READ: ECOWAS to make negotiations with Niger coup leaders: Tinubu
Wednesday's ruling dismissed as lacking merit opposition claims the Independent National Electoral Commission (INEC) had failed to properly upload results in real time after introduced new technology to promote transparency.
INEC acknowledged "glitches" but dismissed claims the vote had not been free and fair. But critics and the opposition said delays in uploading results and technical problems had created opportunities for vote manipulation.
Tinubu, a former Lagos governor, took office in May and has quickly introduced reforms his government says will revive Africa's largest economy and attract more foreign investment.
ALSO READ: President Bola Ahmed Tinubu launches swift economic reforms
His government is also trying to tackle huge security challenges, from a long-running jihadist insurgency in the northeast to kidnap gangs and intercommunal clashes in other parts of the country.