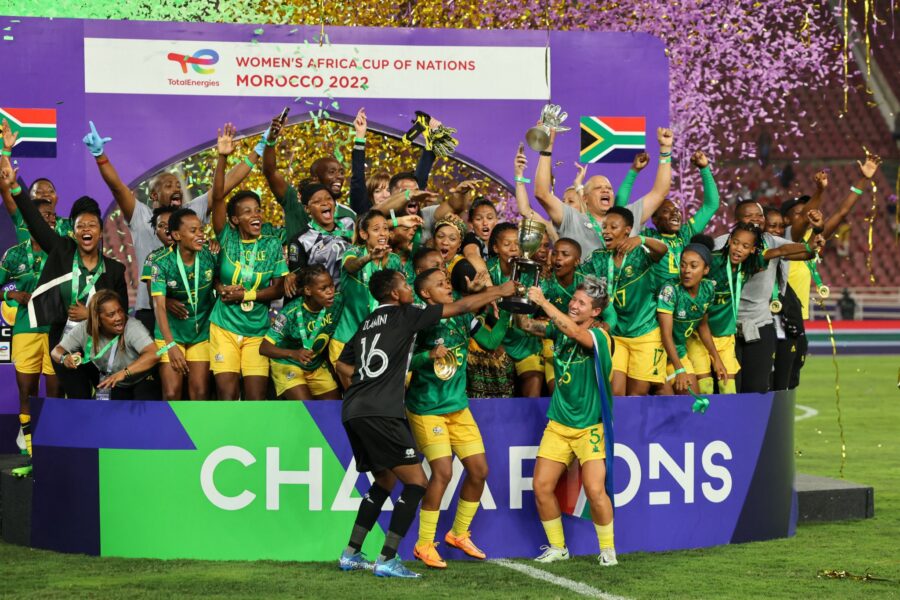 PICTURES: New Bafana, Banyana kits leaked
Eye-catching new jerseys for Bafana Bafana and Banyana Banyana have reportedly been unveiled ahead of an official launch this week. Bafana Bafana earned qualification for the 2023 AFCON. Photo: Twitter @BafanaBafana Eye-catching new jerseys for Bafana Bafana and Banyana Banyana have reportedly been unveiled ahead of an official launch later this week. According to iDiski Times, […]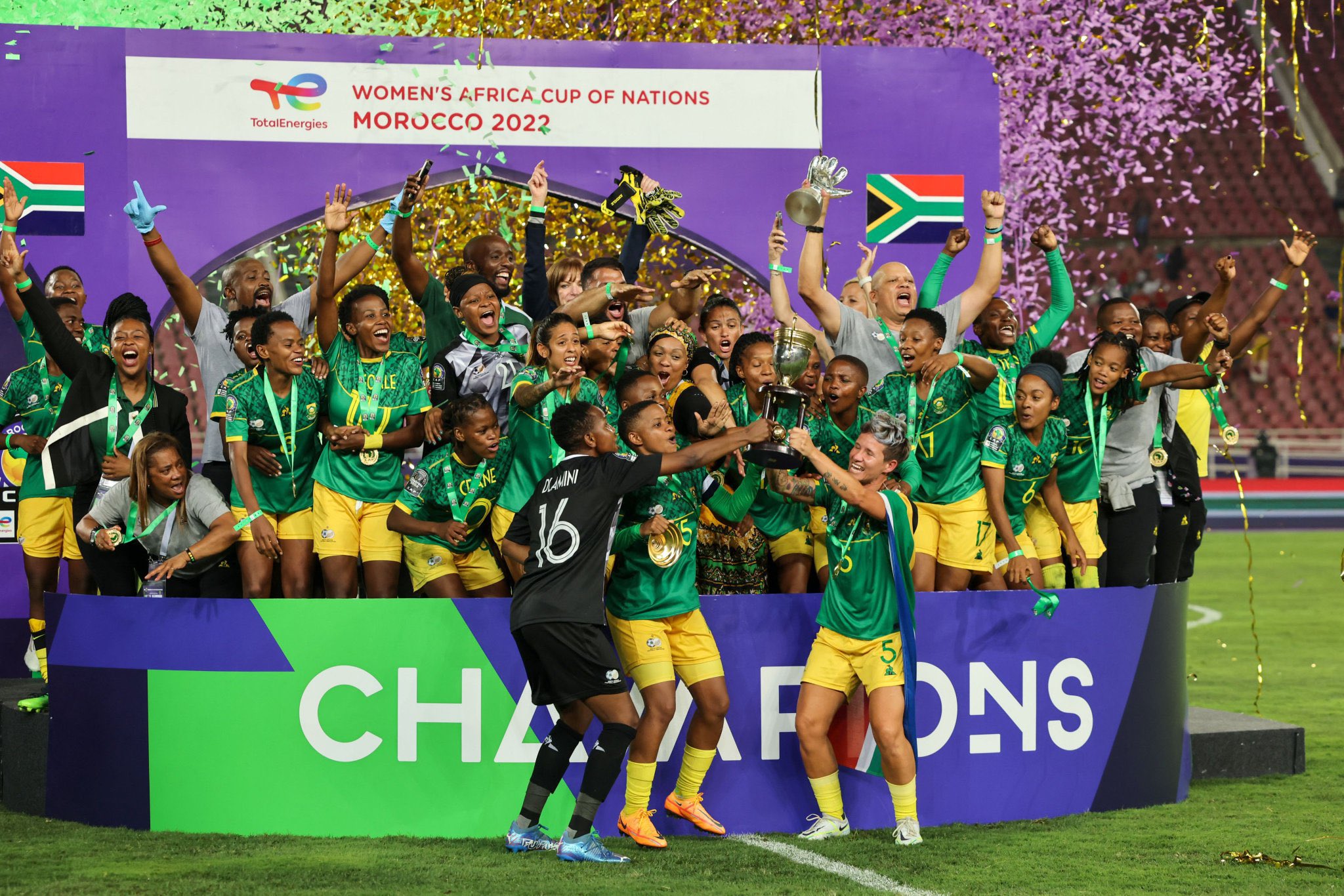 Eye-catching new jerseys for Bafana Bafana and Banyana Banyana have reportedly been unveiled ahead of an official launch this week.
Bafana Bafana earned qualification for the 2023 AFCON. Photo: Twitter @BafanaBafana
Eye-catching new jerseys for Bafana Bafana and Banyana Banyana have reportedly been unveiled ahead of an official launch later this week.
According to iDiski Times, the new kits – which were chosen after considering a host of entries from local designers – will be unveiled by LeCoqSportif on Friday.
ALSO READ | LATEST: Decision made on Orlando Pirates Trialist
You can see more images of the proposed kit designs by clicking here
CHECK OUT THE BAFANA AND BANYANA KITS BELOW:
According to iDiski Times, "The new away kit has a pattern of South Africa's national flower, the Protea. Also, the green and gold colouring is symbolic of Banyana's triumph at last year's Woman's Africa Cup of Nations."
WATCH: Billiat opens up on injury, Chiefs prepare for another setback
BANYANA COACH SET FOR SPECIAL NATIONAL RECOGNITION
Senior Women's National team coach Desiree Ellis is one of the few nominated local and foreign nationals who will be awarded National Orders at an investiture ceremony to be held on 28 April 2023.
National Orders are the highest awards that the country bestows on its citizens and eminent foreign nationals who have contributed towards the advancement of democracy and have made a significant impact on improving the lives of South Africans.
The National Orders also recognise the contributions made by individuals toward building a non-racial, non-sexist, democratic, and prosperous South Africa as envisaged in the country's Constitution.
ALSO READ | Kaizer Chiefs youngster set for first team promotion?
President Ramaphosa will bestow on deserving recipients the Order of Mendi for Bravery, the Order of Ikhamanga, the Order of the Baobab, the Order of Luthuli, the Order of Mapungubwe, and the Order of the Companions of O.R. Tambo.
The Order Of Ikhamanga recognises South African citizens who have excelled in the fields of arts, culture, literature, music, journalism, and sport and coach Ellis has been bestowed this special recognition for her excellent contribution to football, a male-dominated sport. Her sustained excellence provides encouragement to women to excel in their respective fields of endeavour.
Banyana Banyana won the AWCON to become African champions last year after beating hosts Morocco 2-1 and in the process qualified for the second successive FIFA Women's World Cup in Australia and New Zealand this coming July.
Ellis was also voted CAF's Women Coach of the Year for the third successive year.
ALSO READ | Remaining matches: Can Chiefs make up lost ground?