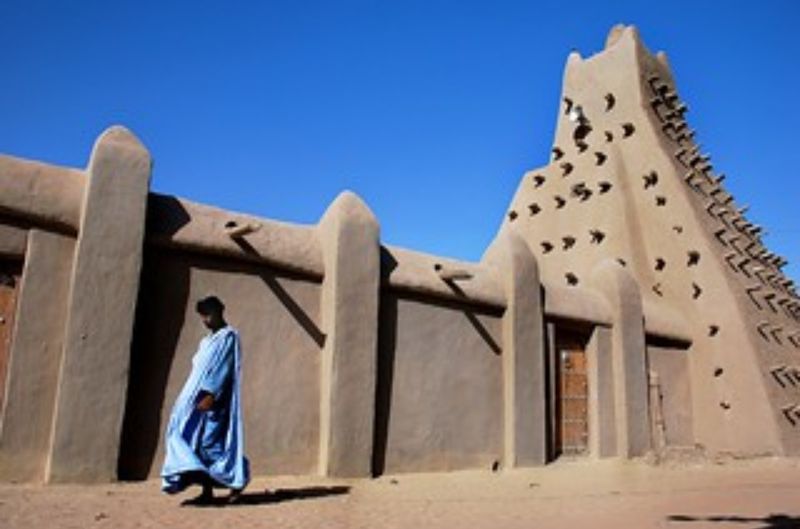 Timbuktu: Terrorists kill at least three in Mali's capital
A local official and hospital source said that shelling had killed one child and wounded two people in the Malian city of Timbuktu.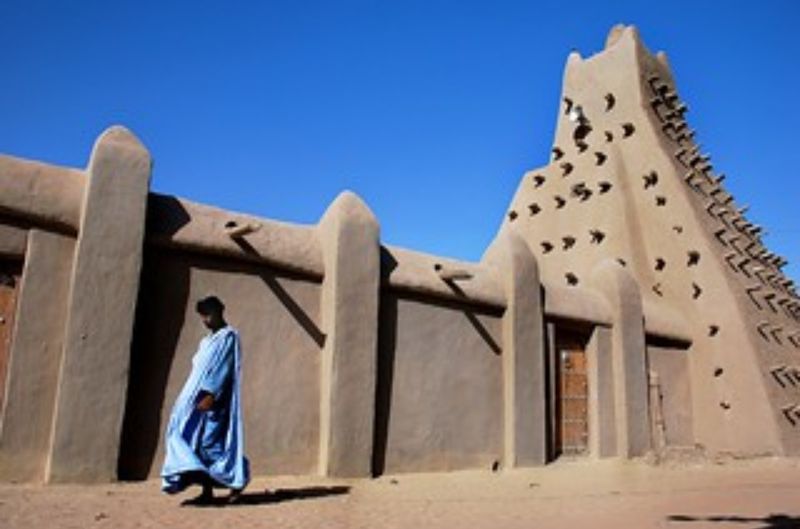 Shelling killed one child and wounded at least two other people in the ancient Malian city of Timbuktu on Saturday 26 August 2023, a local official and a hospital source told AFP.
"On Saturday… at 5:30 pm, armed terrorist groups… targeted the town of Timbuktu with a shell that fell near the market not far from the [Malian Solidarity Bank]", said an army spokesman. Four civilians were taken to hospital.
ALSO READ: Mali's Timbuktu currently under blockade by jihadists: Officials
TWO SHELLS LAUNCHED BY TERRORISTS
A local elected official said two shells launched by "terrorists" had "crashed in the city centre of Timbuktu" and killed an 11-year-old girl.
One of those wounded was a four-year-old girl, the official said.
"We confirm the death of a little girl — we have launched an appeal for a blood donation," one of the hospital sources said. On Monday, local officials told AFP that Islamist fighters had had the city under blockade for several days.
ALSO READ: Timbuktu reviews its future after Mali, UN part their way
Earlier this month, social media messages attributed to a commander from the Al Qaeda-affiliated Group to Support Islam and Muslims (GSIM) said it had "declared war" on the Timbuktu region.
The threats came in the month that saw the UN peacekeeping mission for Mali bring forward its withdrawal from a base in the country's north, citing the perilous security situation.
ALSO READ: Explosions hit UN camps in Mali
The West African country, which has seen three coups in a decade, is ruled by a military junta that has pressed for the UN's MINUSMA mission to leave.
MINUSMA PULLED OUT OF TWO BASES NEAR TIMBUKTU
MINUSMA, whose mission began in 2013 after separatist and jihadist rebellions broke out in northern Mali the previous year, has since pulled out of two bases near Timbuktu, Ber and Goundam, transferring them to Malian control.
ALSO READ: Al-Qaeda jihadists responsible for Mali attack on UN troops
But the unrest has continued unabated. Timbuktu is one of several large northern cities that fell first under Tuareg rebel control and then into the hands of Salafist fighters following a 2012 insurrection.
A year later, French and Malian troops took the city. But the unrest has continued as jihadist groups expand their influence beyond central Mali and into neighbouring Niger and Burkina Faso.
For the time being, the UN mission maintains a camp in Timbuktu itself, but its troops are due to quit by year's end, even as much of the country remains outside state control.