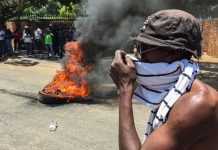 The civil rights organisation AfriForum is considering laying a complaint of hate speech against the Economic Freedom Fighters (EFF), after EFF protesters yesterday allegedly...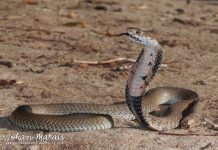 A South African six-year-old girl is recovering in hospital after being bitten by a Mozambique Spitting Cobra - as she lay fast asleep in...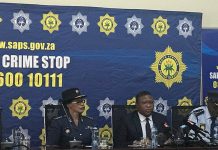 South African Police Minister Fikile Mbalula - who is now calling himself Mr Fearf*kkol on Twitter (!) - has announced a revolutionary new plan...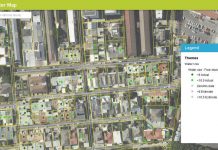 The latest weapon in Cape Town's water saving arsenal is a map that exposes private meter readings to public scrutiny. The initiative has been...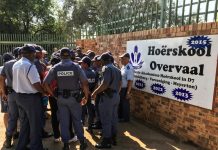 The first day of school for students at Hoërskool Overvaal was marked by protests and violence. The Afrikaans medium high school in Vereeniging has...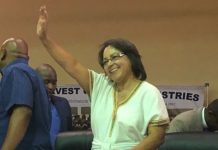 The DA Federal Executive has resolved to formally charge Cape Town Mayor Patricia de Lille "in the interest of good governance", Mmusi Maimane, Leader...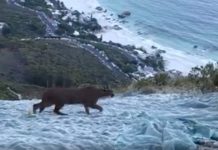 Paraglider pilots in Cape Town were "gobsmacked" by a rare sighting of a caracal, feeding in the bushes on Lion's Head in South Africa,...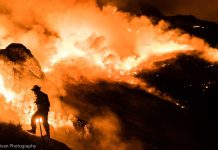 A fire in the mountains above Villiersdorp has entered into its third day... with an estimated 2,500 hectares burned so far, writes Western Cape...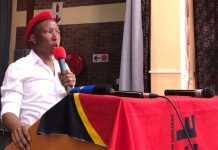 The DA said in a statement, issued Sunday, that it "strongly condemns the violence and vandalism" of H&M retail stores in Johannesburg by EFF (Economic...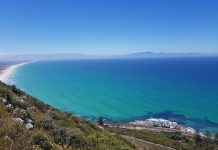 Hikers have been cautioned to take care on hiking trails in Cape Town following an attack on a group of nine people on Saturday...