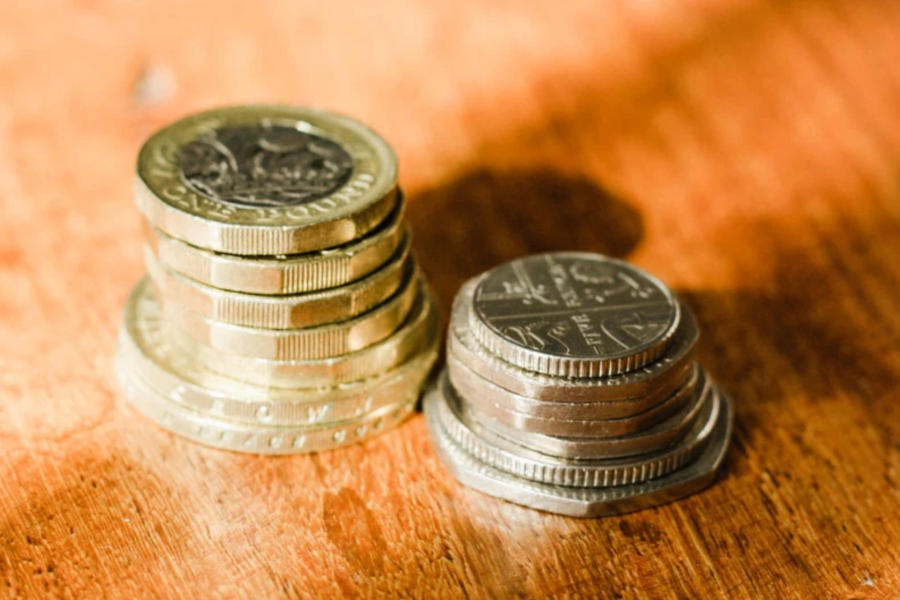 Sterling rose slightly as traders mull higher rate expectations
The pound Sterling rose slightly against the dollar on Thursday as traders factored in higher Bank of England interest rate expectations in light of recent inflation and wage data.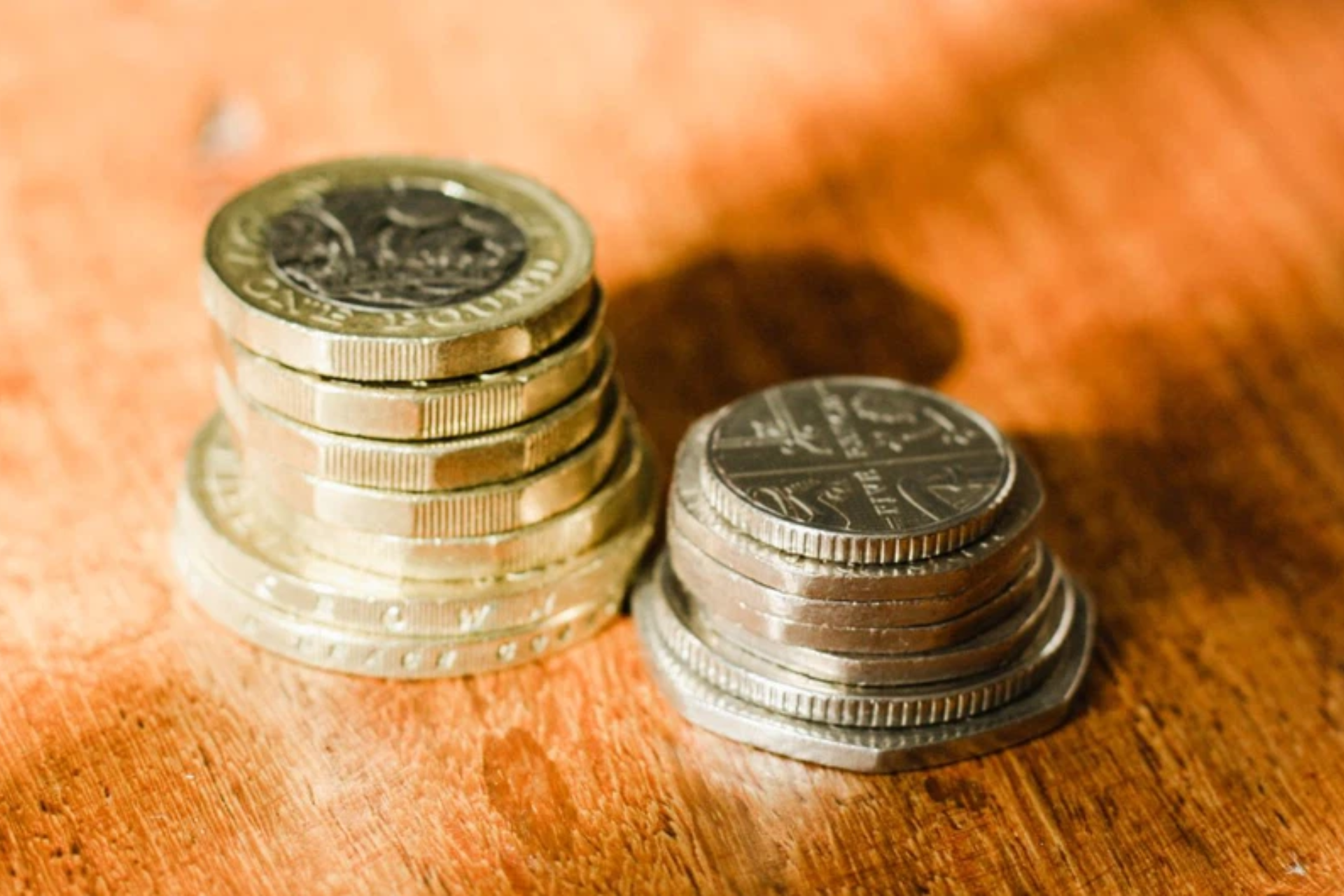 Reuters: The pound Sterling rose slightly against the dollar on Thursday as traders factored in higher Bank of England interest rate expectations in light of recent inflation and wage data, while awaiting retail data due Friday.
BRITISH POUND STERLING ROSE SLIGHTLY
At 1024 GMT, sterling was up 0.08% at $1.2743. The pound was at its firmest in a month against the euro, with one euro worth 85.38 pence. Interest rate expectations have ticked higher this week after data on Tuesday showed British wage growth at a record high, and the latest inflation figures showed core prices coming in hotter than expected on Wednesday.
"We had data releases this week which were obviously supportive for the pound, clearly pointing to more tightening by the Bank of England with markets now pricing a 6% rate in the UK again," said Francesco Pesole, FX strategist at ING. Traders are predicting around an 88% chance of a 25 basis point hike from the BoE at its next meeting on Sept. 21. So far this week, the pound is up 0.4% against the dollar and up 1% against the euro.
ALSO READ: Who is the richest person in the world today? Top 10 list – 18 August 2023
The BoE raised interest rates for the 14th time since late 2021 on Aug. 3 as it continued to try to calm inflation. "The pound is now enjoying that period after the positive repricing of rate expectations, and probably should find some good support for now," said Pesole. The week will wrap up with UK retail sales for July, with traders looking for signs of how well consumption is holding up.
A slump in retail sales is expected, an outcome that will likely weigh on the pound in the short term. "Those should move the market…however, what matters is wages and service inflation were both higher than expected, retail sales will not do much to dent that new found strength," said Pesole.
U.S. DOLLAR
Reuters: The dollar headed for a fifth winning week versus major peers, the longest streak for 15 months, as a resilient U.S. economy argued for high rates for longer while China's floundering recovery spurred demand for the safety of the U.S. currency. On Friday, however, the dollar trimmed some of those gains as its rally against the yen kept traders on edge against the risk of intervention, and the yuan edged up after the People's Bank of China set a much-stronger-than-expected daily fixing. The U.S. dollar index – which measures the currency against six developed-market rivals, including the yen and euro – eased 0.14% to 103.26 in the Asian morning, after touching a two-month high at 103.59 overnight. For the week, it is set to gain 0.39%.
ALSO READ: Newspaper front pages from around the world, 18 August 2023
On Thursday, minutes from the Federal Reserve's last meeting showed most members of the rate-setting committee continued to see "significant upside risks to inflation," suggesting a bias toward further rate increases. Strong economic data this week, particularly retail sales, had already bolstered the case for additional tightening. That all helped push 10-year Treasury yields to the highest since October at 4.328% on Thursday. "The market wants the Fed to go on hold, but the data just isn't supporting that," said Tony Sycamore, a markets analyst at IG. "The risk aversion, the higher yields, the resilient economic data … all of those things have played out to perfection for the U.S. dollar."
Some selling to lock in profit from the dollar's rally makes sense into the weekend, Sycamore added, but a break above 103.70 next week looks likely, opening the way for tests of the May peak at 104.70, and then 105.88. Against the yen, the dollar eased 0.22% to 145.515 on Friday, after reaching a nine-month peak of 146.40 overnight. In autumn of last year, the dollar's surge beyond 145 triggered the first yen buying intervention from Japanese authorities in a generation. The euro rose 0.2% to $1.0892, rebounding from Thursday's six-week low of $1.08565.
Against the yuan, the dollar edged 0.11% lower to 7.2895 in offshore trading, with the Chinese currency garnering support from the central bank's setting of the official mid-point at 7.2006, more than 1,000 pips stronger than Reuters estimate. The Chinese currency plumbed a nine-month trough of 7.3490 on Thursday in offshore markets. China's economic troubles have deepened, with property developer China Evergrande 3333.HK seeking Chapter 15 protection in a U.S. bankruptcy court. Beijing has so far disappointed with stimulus, even as each recent data release has painted an increasingly grim picture of the economic outlook.
ALSO READ: WATCH: Oppositions unite to unseat Ramaphosa [VIDEO]
The Australian dollar, which often trades as a proxy for China and has tended to track the yuan in recent days, rose 0.25% to $0.6418, continuing its rebound from Thursday's nine-month low of $0.6365. Meanwhile, the world's biggest cryptocurrency, bitcoin, languished near a two-month low following a more than 8.5% plunge to a low of $26,266 on Thursday. It last stood at $26,609. "There comes a point when it just couldn't ignore the rise in U.S. Treasury yields any longer," said IG's Sycamore, who sees the potential for a decline to $24,500. "The question becomes whether you want your assets in a speculative section of the market when you're in the middle of a bond market rout."
SOUTH AFRICAN RAND
Reuters: The South African rand was little changed in early trade on Thursday before the release of business confidence figures later in the day. At 0650 GMT, the rand traded at 19.1725 against the dollar, not far from its previous close of 19.1875. The South African Chamber of Commerce and Industry will release its business confidence index for July and June at 0930 GMT. The index fell in every month over January to May, hurt by record power cuts, rising interest rates and lower trade volumes among other factors.
South Africa's economy is expected to barely grow this year because of a power crisis that means businesses and households are without power for hours every day. South Africa's benchmark 2030 government bond was slightly weaker in early deals, with the yield up 2.5 basis points to 10.370%.
ALSO READ: Who are the richest South Africans in the world today? – 18 August 2023
GLOBAL MARKETS
Reuters: Asian shares were headed for their third straight week of losses on Friday, hammered by concerns about China's ailing economy and fears of U.S. rates staying higher for longer after a run of strong data sent long-term Treasury yields surging. Europe is likely to open lower as well, with EUROSTOXX 50 futures easing 0.3%. S&P 500 futures and Nasdaq futures fell 0.1% and 0.2%, respectively. In Asia, MSCI's broadest index of Asia-Pacific shares outside Japan fell 0.6% to just a whisker above a nine-month low hit the previous day. That brought the total loss for the week to 3.4% and marked the third straight week of declines for the index. Japan's Nikkei also lost 0.5%, heading for a weekly drop of 3.1%.
Data on Friday showed Japan's core inflation slowed in July, a result that is likely to support market wagers that the Bank of Japan is in no hurry to phase out monetary easing anytime soon. Chinese blue-chips dropped 0.5% and Hong Kong's Hang Seng Index slumped another 1.3%, heading for a staggering weekly drop of 5.2%, the biggest weekly losses in two months. Technology shares plunged 2.2%, likely weighed by reports that electric-vehicle batteries and other car parts are under scrutiny as part of Washington's effort to stamp out U.S. links to forced labour in Chinese supply chains.
Shares of Chinese property developers listed in Hong Kong fell 1.2%, after China Evergrande filed for protection from creditors in a U.S. bankruptcy court. The liquidity crunch seems to be spreading to China's vast shadow banking sector, with Zhongzhi, a major Chinese asset manager, telling investors it needs to restructure its debt. "At the start of the year China's economy was powering ahead. But the picture has gradually worsened since, and now looks quite bleak," said Jonas Goltermann, deputy chief markets economist at Capital Economics. "While it's hard to see a catalyst for a lasting turnaround in China's equity market, a lot of bad news is already discounted in it. Our central scenario remains that they make little-to-no gains rather than crashing."
ALSO READ: 'Should be a concern': POPCRU reacts to quarterly crime stats
Goltermann said share valuations are still low and policymakers have the tools to prevent a financial crisis. Onshore yuan moved away from a nine-month trough after the central bank set the daily fixing much higher than expected to support the currency, with traders on edge for any more direct intervention by Beijing or state-owned banks. After Treasuries were heavily sold off for the past five weeks, longer-dated maturities on Friday found some much needed support as yields near decade highs drew demand. Ten-year yields eased 7 basis points to 4.2388%, after surging about 30 basis points this month alone to a 10-month top of 4.3280%, which pressured equity valuations and weighed on Wall Street.
A strong run of U.S. economic data, including a fall in weekly jobless claims on Thursday, suggested the world's largest economy is not slowing as desired in the face of high borrowing costs, prompting traders to scale back rate cuts bets next year. "The market has downsized the extent of future cuts as the economy is just not lying down," Padhraic Garvey, regional head of research, Americas, at ING. "Confidence may be down, but the U.S. economy continues to spend and make things practically as normal." Indeed, the Atlanta Federal Reserve's GDPNow forecast model suggested the U.S. economy is likely to grow at a 5.8% annualised rate in the third quarter, up from previous forecast of 5%.
In the currency markets, the U.S. dollar recovered from an earlier dip and was standing tall near a two-month top at 103.36 against its major peers. It was up 0.5% on the week. The Japanese yen regained posture, up 0.3% to 145.40 per dollar, having been hammered this week to a nine-month low of 146.56 per dollar as yield differentials between the U.S. and Japan widened. It, however, still neared levels that sparked an intervention by Japanese authorities late last year. Elsewhere, oil prices were marginally lower. Brent crude futures dipped 0.2% to $83.94 per barrel and U.S. West Texas Intermediate crude futures was flat at $80.36. The gold price was 0.1% higher at $1,891.5 per ounce.
ALSO READ: Russian and Chinese navies forge deeper bonds
Published by the Mercury Team on 18 August 2023