Carte Blanche Goes Undercover to Expose Outrageous Train Looting
For months, train stations went silent as the national lockdown in South Africa forced millions of commuters to stay home, but on the railway tracks, opportunistic criminals went to work targeting state facilities that had been left non-operational. Looting on the Train Tracks In a special investigation produced by Nicky Troll, Carte Blanche goes deep […]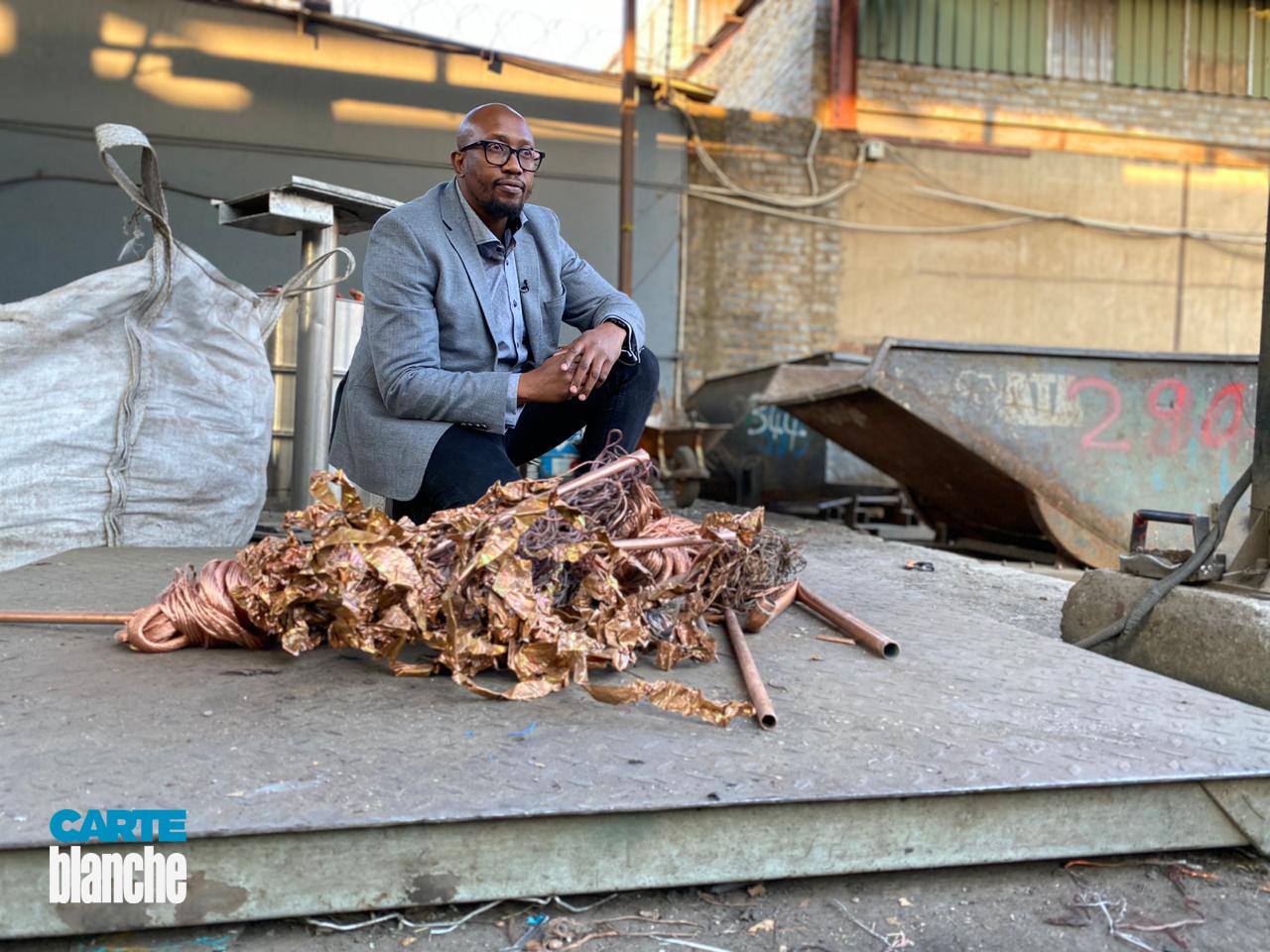 For months, train stations went silent as the national lockdown in South Africa forced millions of commuters to stay home, but on the railway tracks, opportunistic criminals went to work targeting state facilities that had been left non-operational.
In a special investigation produced by Nicky Troll, Carte Blanche goes deep undercover inside some of PRASA's railway stations where thieves have been stripping every piece of copper and steel they can find.
Bit by bit and in broad daylight, they aren't afraid to carry away the expensive parts that keep these multimillion-rand public transport facilities functional!
This is billions of rands in damaged infrastructure happening every day across the country in broad daylight. (PRASA has started a drive for security personnel to protect the battered railways.)
Presenter Macfarlane Moleli says: "Commuters across the country are left stranded as train stations are stripped and vandalised by opportunistic criminals. Taking advantage of cancelled security contracts at stations, vandals are stripping the stations piece by piece and selling the loot to a thriving black market. Now people are forced to make use of more expensive public transportation."
You can watch the show on Sunday 26 July in South Africa on DStv Now or stream it overseas in most countries from Tues 28  July if you're abroad.
Also on Carte Blanche this Sunday: 26 July 2020
S P E C I A L   I N V E S T I G A T I O N S
The illegal trade in cigarettes in South Africa has been booming for decades but when lockdown regulations banned the sale of smokes, it increased demand in the black market like never before. Overnight, furious smokers became blue-collar criminals illegally purchasing cigarettes from their neighbourhood dealers. But small-time dealers lead to high-stakes criminal syndicates. Now in this special investigation, Carte Blanche tracks how the sale of illicit smokes continues to be the catalyst for cigarette smuggling rings and lifts the veil to reveal those who really benefit from this lucrative business. (Producer: Sasha Schwendenwein | Research: Mosibudi Ratlebjane | Presenter: Masa Kekana)
Watch the show overseas | Watch in SA on DStv Now
RT We investigate how illicit smokes have been the catalyst for high-stakes #CigaretteSmuggling rings that are raking in millions for criminal syndicates. #CarteBlanche Sun 7pm on @mnet with @MasaKekana #CigaretteBan pic.twitter.com/ZdtKBnxdZO

— Carte Blanche (@carteblanchetv) July 23, 2020
H O N O U R I N G
He was the last of the Rivonia trialists, men who stood together shoulder to shoulder in defiance of an oppressive regime. Now as the country mourns the passing of the gentle giant Andrew Mlangeni, we remember the principled and modest man who was handpicked by Nelson Mandela to go for training abroad and to join the armed struggle in the 1960s that would set South Africa on a path to democracy. It was a mission that saw him handed a 26-year prison sentence at the notorious Rivonia trial and sent to Robben Island – to serve as Prisoner 467/64 – alongside Mandela, Sisulu, Mbeki, Kathrada, among others. Carte Blanche honours Isithwalandwe Seaparankwe ubab' Mlangeni for a life of dignified service to his country – even until he retired as a member of Parliament at the age of 90.(Producer: Siniketiwe Hlanze | Researcher: Sinethemba Nogude | Presenter: Macfarlane Moleli)
Watch the show overseas | Watch in SA on DStv Now
E N I G M A    
With only a few clues left behind and thousands of kilometres of wilderness to cover, it seems the equivalent of a modern-day murder mystery is unraveling in the animal kingdom. Hundreds of Botswana's majestic elephants have been struck down by an unknown cause, literally stopping them in their tracks. For now, the mysterious disease has killed relatively few of the country's large population of elephants, but experts are stumped for answers on what might be killing the otherwise apparently healthy mammals. They fear that if left unchecked, more animals will die. Carte Blanche takes a virtual trek into the heart of the Okavango Delta to uncover this developing story. (Producer: Tarryn Crossman | Presenter: Claire Mawisa)
Watch the show overseas | Watch in SA on DStv Now
#Elephants are some of the most majestic animals to walk the face of the earth. But in #Botswana hundreds of them have mysteriously died.
And scientists around the world are desperately trying to find out why. Join @ClaireMawisa for #CarteBlanche 7pm Sun @mnet pic.twitter.com/XzZKh4KUnP

— Carte Blanche (@carteblanchetv) July 23, 2020
If you're in SA – you can watch Carte Blanche on DStv Now.
If you're overseas – you can watch #CarteBlanche from Tuesdays, and thousands of other popular local South African shows & movies by subscribing to Showmax International now. You can try it FREE for 14 days. 
Carte Blanche is on M-Net & M-Net HD [101], July 26 2020 at 19:00 & again on M-Net Plus 1 [901] at 20:00
***
Please note: Carte Blanche is only available to international Showmax subscribers in Andorra, Australia, Austria, Belgium, Denmark, Finland, France, Germany, Greece, Iceland, Indonesia, Ireland, Italy, Liechtenstein, Luxembourg, Malta, Monaco, Netherlands, New Zealand, Norway, Portugal, San Marino, Spain, Sweden, Switzerland, United Kingdom. Not all titles are available in all territories. Showmax brings you the best South African series and movies, from the classics to the latest releases, from complete box sets to kids' favourites.