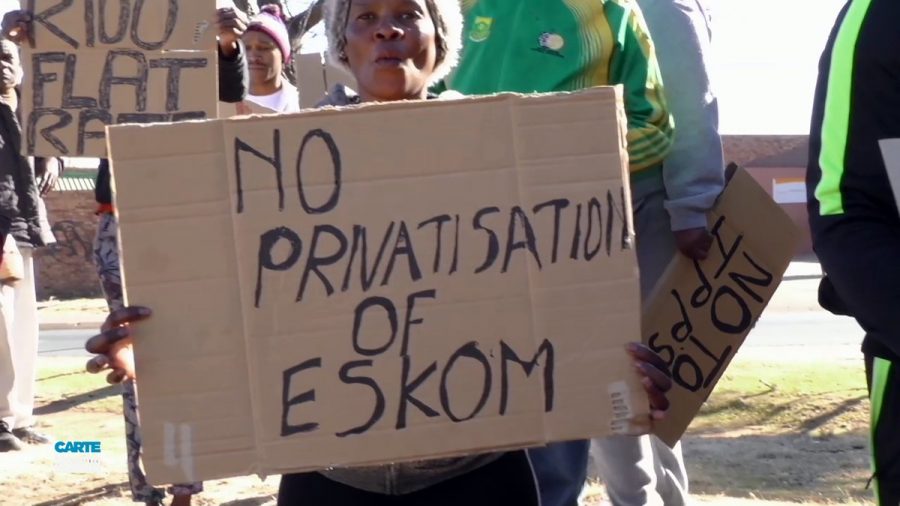 Carte Blanche: Eskom's Crisis – Only 12 Percent of Customers Pay Their Bills
Here's the line-up of hot South African topics that the Carte Blanche team are investigating this Sunday 28 July (and available for South Africans abroad in most countries to stream from Tuesday 30 July). Soweto's Multi-Billion Rand Electricity Bill Eskom is facing a financial crisis with a debt of over R450 billion. South Africa's power […]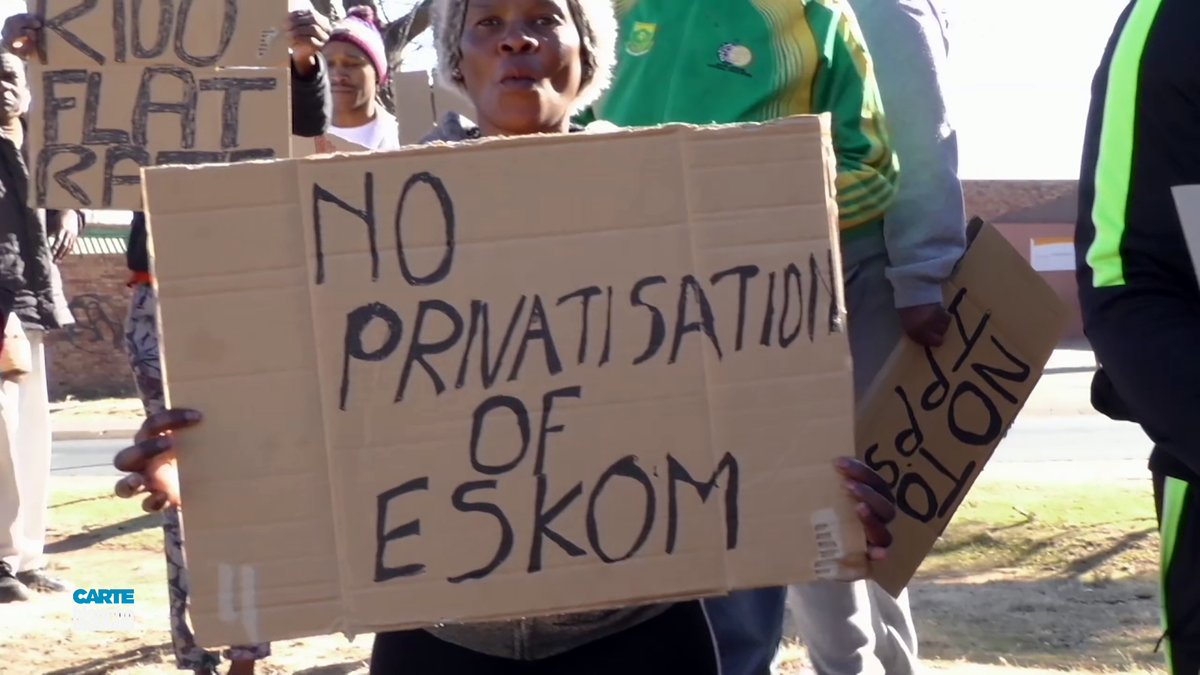 Here's the line-up of hot South African topics that the Carte Blanche team are investigating this Sunday 28 July (and available for South Africans abroad in most countries to stream from Tuesday 30 July).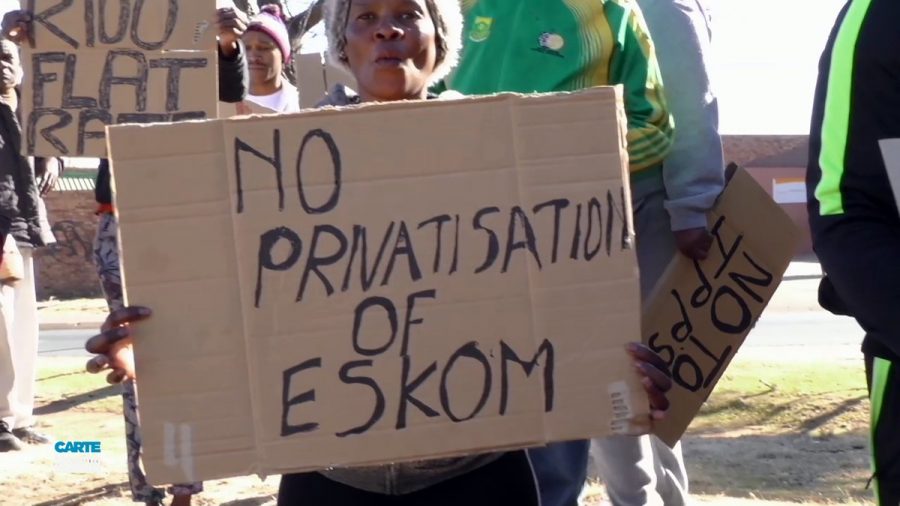 Eskom is facing a financial crisis with a debt of over R450 billion. South Africa's power utility claims only 12% of customers actually pay their electricity bills!
Government keeps stepping in to bail out the struggling power utility, but it must find ways to recoup some of its losses and Soweto – owing R18 billion – is its biggest liability.
Residents claim they simply don't have the money to pay off the escalating bill and would rather negotiate a monthly flat rate.
But can Eskom afford to write off billions from their books? (Producer: Siniketiwe Hlanze; Presenter: Masa Kekana)
Watch the show overseas | Watch in SA on DStv Now
From the right angle and dressed in fine couture, she looks fully human and strikingly beautiful. With her high cheekbones and petite frame, it's only on closer inspection that the gleaming wires in her half-exposed brain reveal Sophia's true nature as a humanoid robot. She was developed by Hong Kong-based Hanson Robotics and activated in 2016, from where she's been touring the world on the arm of her creator. Carte Blanche gets up close and personal with Sophia as an ambassador of a future where highly advanced artificial intelligence could partner with humanity to solve many of the world's most intractable problems. (Producer: Eugene Botha; Presenter: Derek Watts)
Watch the show overseas | Watch in SA on DStv Now 
With her petite frame and humanlike facial features, @DerekWatts meets @RealSophiaRobot, the world's favourite humanoid #robot. That's #CarteBlanche this Sunday at 7pm on @MNet channel 101. #ArtificialIntelligence #Robotics pic.twitter.com/tgd6kD4mv4

— Carte Blanche (@carteblanchetv) July 25, 2019
Moved by the plight of a 19-year-old man with a rare cancerous tumour on his leg, radio listeners crowdfund for an expensive alternative treatment. The injectable drug is administered and marketed through a private Johannesburg clinic that makes bold promises that it is his last hope of achieving remission or extension of life. But the young man's condition shows no improvement, and it seems they can't save his leg. In agony, he struggles to access the remainder of the donations to pay for his prosthesis. Carte Blanche tracks down the origins of the purported miracle treatment to Latvia, where it has since been banned – and asks how the money was spent. (Producer: Mart-Marie Faure; Presenter: Devi Sankaree Govender)
Watch the show overseas | Watch in SA on DStv Now
Desperate to find a cure for the rare bone cancer in his leg, a 19-year-old man puts his faith in an expensive alternative treatment that radio listeners help crowdfund. @Devi_HQ investigates the clinical claims and ask how the money was spent. #CarteBlanche @MNet pic.twitter.com/v1oGlNSEr7

— Carte Blanche (@carteblanchetv) July 25, 2019
Before taking Public Protector Busisiwe Mkhwebane's adverse report against him on urgent judicial review, President Cyril Ramaphosa lambasted it, calling it "fundamentally and irretrievably flawed". Then the Constitutional Court upheld a scathing High Court judgment against her – admonishing the Public Protector for dishonesty and acting in bad faith. With her battle against Minister Pravin Gordhan still playing out in court, in recent days, Mkhwebane has taken a very public lashing. Now her credibility and integrity are at stake, but can she claw her way back from the edge? (Producer: Siniketiwe Hlanze; Presenter: Derek Watts)
Watch the show overseas | Watch in SA on DStv Now
They say when two bulls fight, the grass suffers. Now, President #CyrilRamaphosa is taking #PublicProtector #BusisiweMkhwebane to court. But is Ramaphosa overplaying his hand? @DerekWatts reports this Sunday at 7pm on #CarteBlanche @MNet pic.twitter.com/ccRYQYuLrb

— Carte Blanche (@carteblanchetv) July 25, 2019
If you're in SA – you can watch Carte Blanche on DStv Now. If you're overseas – you can watch #CarteBlanche and thousands of other popular local South African shows & movies by subscribing to Showmax International now. You can try it FREE for 14 days. 
***
Please note: Carte Blanche is only available to international Showmax subscribers in Andorra, Australia, Austria, Belgium, Denmark, Finland, France, Germany, Greece, Iceland, Indonesia, Ireland, Italy, Liechtenstein, Luxembourg, Malta, Monaco, Netherlands, New Zealand, Norway, Portugal, San Marino, Spain, Sweden, Switzerland, United Kingdom. Not all titles are available in all territories. Showmax brings you the best South African series and movies, from the classics to the latest releases, from complete box sets to kids' favourites.