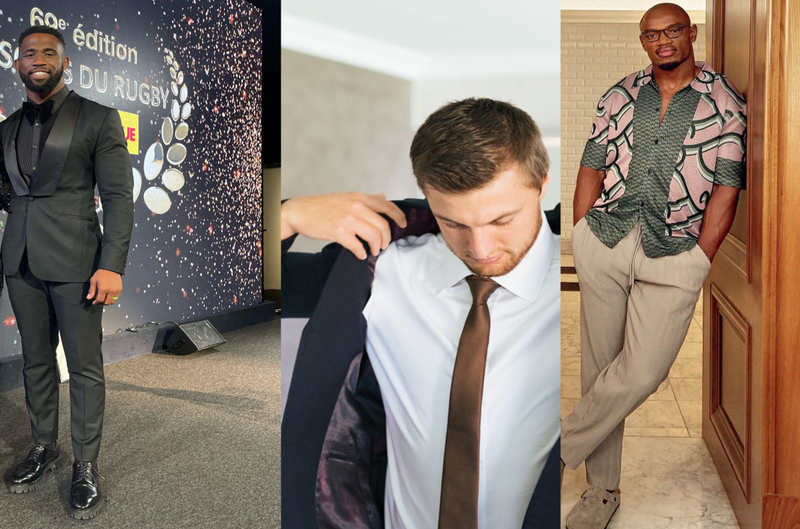 Rugby World Cup 2023: Mzansi's most stylish Springboks players
Score some serious style points as we delve into the most fashionable Springboks stars in the Rugby World Cup from Handré Pollard to Siya Kolisi.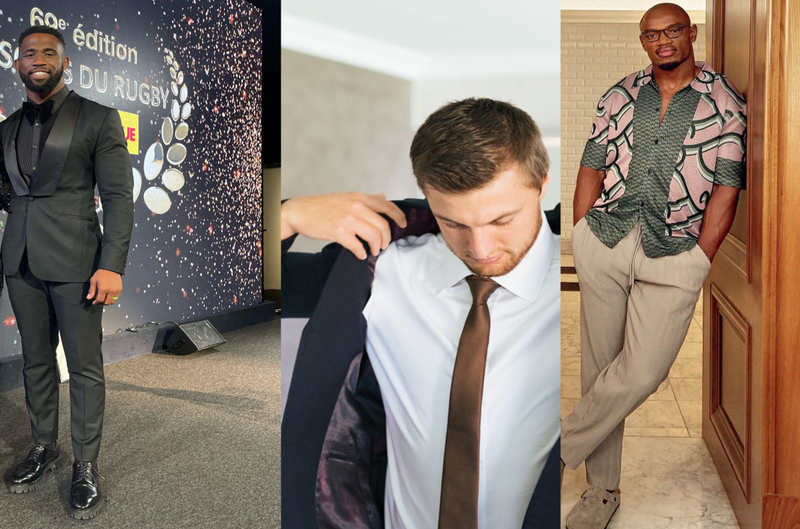 With the country in full Rugby fever, the Rugby World Cup will feature many stylish players from around the world, including our very own Bokke, from sleek suits to casual cool, these players are proving that they've got game on and off the pitch, let's celebrate the players setting fashion trends and turning heads wherever they go.
ALSO READ: SA Rugby's G.O.A.T.: Meet Malcolm Marx
RUGBY WORLD CUP: CHESLIN KOLBE: THE DAPPER DYNAMO
Known for his lightning-fast speed on the rugby field, Cheslin Kolbe is equally quick when it comes to fashion. This pocket rocket can be spotted rocking tailored suits with a twist, often adding a pop of color or statement accessory to elevate his look. Kolbe's charisma and confidence make him a style icon both on and off the pitch, definitely one to watch during the Rugby World Cup.
ALSO READ: Springbok's most versatile defender: Meet Willie Le Roux
SIYA KOLISI: THE CAPTAIN COOL
Siya Kolisi, the inspirational captain of the South African rugby team, is not just a leader in the game but also a style icon who is ready for the Rugby World Cup. He effortlessly combines classic and contemporary styles, often seen in sharp suits with a hint of African flair. Kolisi's fashion choices reflect his roots and his global appeal.
ALSO READ: Springbok's 'deadly' wing: Meet Cheslin Kolbe
MAKAZOLE MAPIMPI: THE STREET STYLE STAR
Makazole Mapimpi's fashion sense is as dynamic as his try-scoring ability. Off the pitch, he's a street-style maven who can pull off anything from athleisure to edgy urban looks. With his swagger and daring fashion choices, Mapimpi is a trendsetter to watch during the Rugby World Cup.
ALSO READ: Manie Libbok: Get to know Springboks talented fly-half
FAF DE KLERK: THE QUIRKY MAVERICK
Faf de Klerk is not just known for his quick passes but also his quirky sense of style. Often seen sporting funky hairstyles and unconventional clothing choices, De Klerk adds an element of surprise to the fashion scene. His playful approach to fashion makes him stand out to watch during the Rugby World Cup.
HANDRÉ POLLARD: THE CLASSIC GENTLEMAN
Handré Pollard brings old-school charm to modern fashion. This fly-half is frequently seen in timeless tailored suits, exuding elegance and sophistication. His refined style choices make him a gentleman both on and off the field.
As the Rugby World Cup takes center stage this week, it's not just about tackles and tries; it's also about the sartorial elegance of South Africa's rugby stars. These players are proving that they are more than just athletes – they are fashion icons, setting trends and inspiring fans around the world.