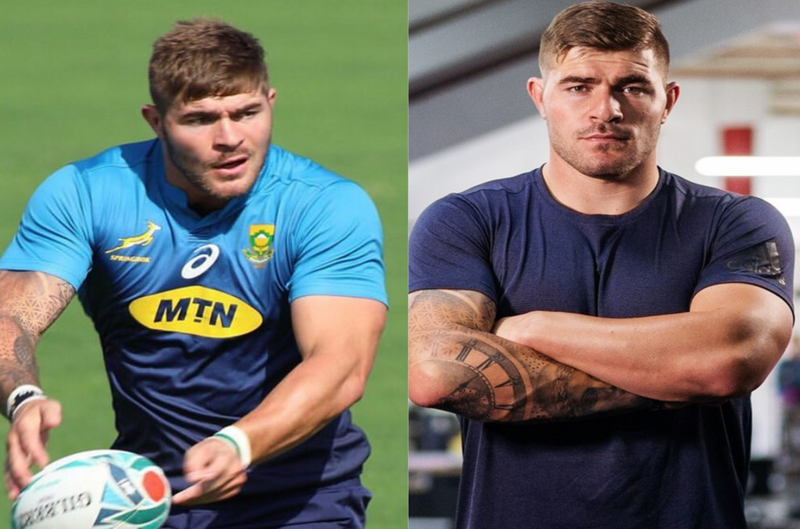 SA Rugby's G.O.A.T.: Meet Malcolm Marx
Meet Malcolm Marx, 29, one of SA Rugby's unmatched talent, with a career that's left a trail of victories, and jaw-dropping moments.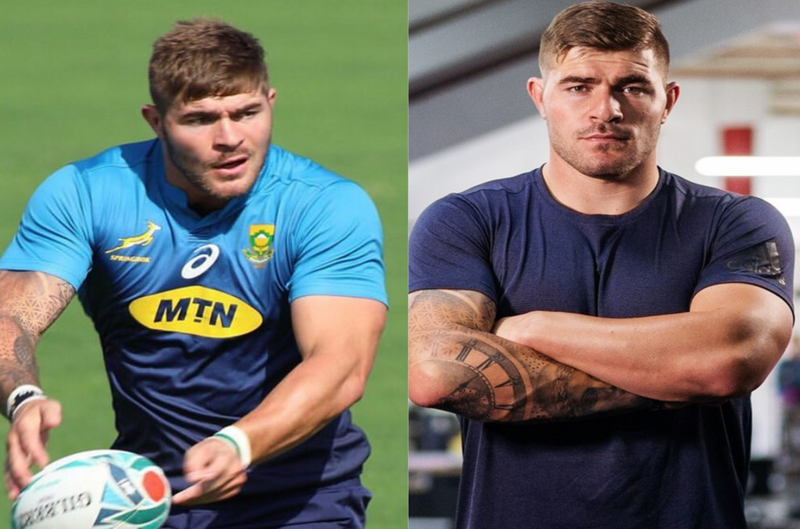 Malcolm Marx is often hailed as the G.O.A.T. (Greatest of All Time) in the world of rugby and is considered a South African sports legend. This talented athlete has etched his name in the annals of rugby history with his exceptional skills and dedication to the game, let's get to know this talented player.
ALSO READ: South African cricket's batting prodigy: Meet Laura Wolvaardt
MALCOLM MARX: THE BEGINNING
Malcolm Justine Marx was born on 13 July 1994, in Germiston, Gauteng, South Africa according to Briefly. His early years saw him moving between cities. He had to spend some time in Johannesburg and later Cape Town. However, he eventually settled in Johannesburg, which has been his home ever since.
Malcolm was raised by a single mother, who supported him and his brother, Jean, in their rugby endeavours. Both brothers dreamed of making their mother proud, and it's safe to say they've achieved that goal.
In addition to Jean, Malcolm has a sister named Carina Marx, who is a rising star in the world of Obstacle Course Racing and a member of the national Jeep team.
ALSO READ: Springbok's most versatile defender: Meet Willie Le Roux
MARX AND RUGBY
Malcolm Marx attended King Edward VII School, where he honed his rugby skills. After completing his school education, he furthered his studies at the University of Johannesburg.
As for his personal life, Malcolm is currently in a relationship with Kirsten Grant, a medical doctor and amateur chef known for her culinary passion.
Malcolm's rugby journey began at school, initially playing in the backline before transitioning to the forward pack. His exceptional talent caught the eye of Heyneke Meyer, his former Springbok Coach, who suggested a move to the front row.
This shift proved pivotal in his career, earning him a spot on the SA School side.
ALSO READ: Turning rugby into poetry? Meet Springboks Handre Pollard
GOLDEN LIONS
His progression continued as he represented the Golden Lions in various tournaments, making appearances in Under-13 Craven Week Competitions, under-16 Khomo Week tournaments, and the South Africa Academy side.
In 2012, he played for the South Africa School side against France and England, showcasing his prowess.
Malcolm Marx made significant strides in his career, playing for the University of Johannesburg and the Golden Lions U19 side. His consistent performances led to his inclusion in the South Africa Under-20 side for the 2014 IRB Junior World Championship.
ALSO READ: Springbok's 'deadly' wing: Meet Cheslin Kolbe
THE G.O.A.T.
In 2020, Malcolm Marx made a bold move as part of South Africa's rugby ISP scheme, opting to cancel his Lions contract. This decision aligned with a larger wave of players and staff leaving their franchises, including Ruan Vermaak, Tyrone Green, Shaun Reynolds, and coach Neil de Bruin.
Off the field, Malcolm Marx is known for his distinctive sleeve tattoos on his right arm. In the lead-up to the 2019 World Cup in Japan, he was encouraged to cover up his ink in public, adding a unique twist to his already captivating persona.
Malcolm Marx's journey in the world of rugby is a testament to his talent, hard work, and determination. As a young and promising athlete, we can only anticipate greater accomplishments from this South African rugby sensation in the future.