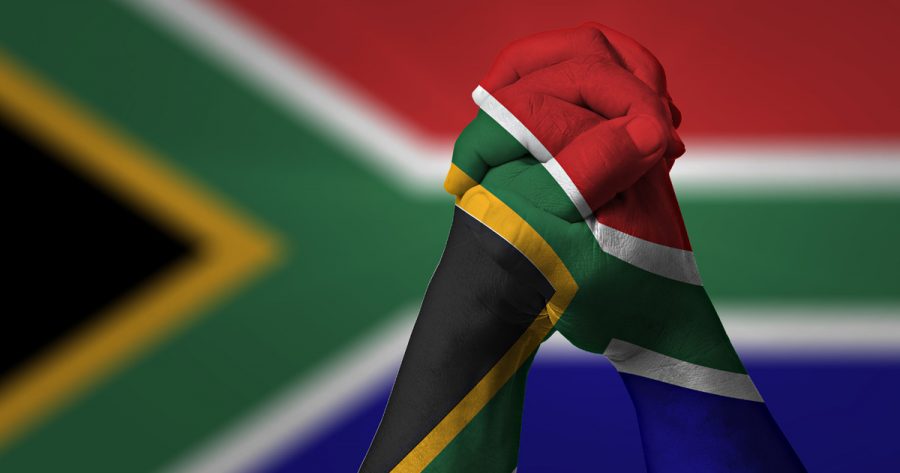 South African creatives express their freedom through design
South African design creatives are using their craft to express their freedom as the country commemorates Freedom Month in April. Image: GCIS Vuk'uzenzele. You can express your freedom as a South African creative through art and design. Almost three decades ago, South Africa gained its freedom when it held its first democratic elections in 1994. […]
South African design creatives are using their craft to express their freedom as the country commemorates Freedom Month in April.
Image: GCIS Vuk'uzenzele.
You can express your freedom as a South African creative through art and design.
Almost three decades ago, South Africa gained its freedom when it held its first democratic elections in 1994.
ALSO READ: Kwata Primary School in Limpopo receives infrastructure upgrade
As the country commemorates Freedom Month in April, it reflects on the progress made in transforming society. Designers who recently showcased their work at an exhibition held during the 2023 Buy Local Summit and Expo in Sandton had this to say about how they express their freedom through their work:
Lindiwe Mahlangu: "I feel free to express myself through the designs that I make. I am mostly inspired by our beautiful country and different cultures. I have the freedom to be creative and design whatever I want."
Mahlangu is from Mamelodi in Pretoria but is based in the Vaal region. The name of her business is Ndu's DeLindiwe Mahlangu, the owner of Ndu's Designs and Manufacturing and it specialises in designing dresses. The business started in 2021 and has so far employed three people. It sells clothes to clients across the country.
NDU'S DESIGNS AND MANUFACTURING CAN BE REACHED AT 079 3710 6749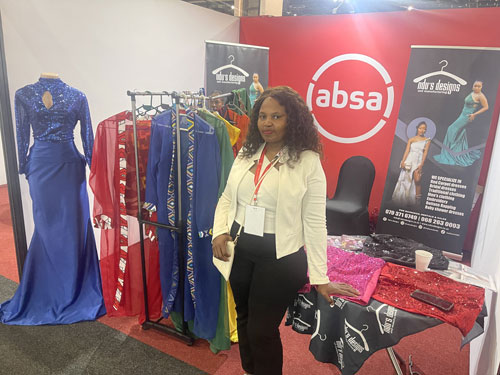 ALSO READ: Another G4S guard linked to Bester escape nabbed – here's when he appears in court
Alice Senye:
"I use my creativity to express my freedom by coming up with new designs for every season. I am mostly inspired by our youth culture because they always want bold and interesting designs.

"I do not think I would be allowed to become a free creative if our country was still oppressed."
Senye stays in Savanna City in the Vaal region. She started designing clothes in 2012 for all genders. Her business employs one fashion intern.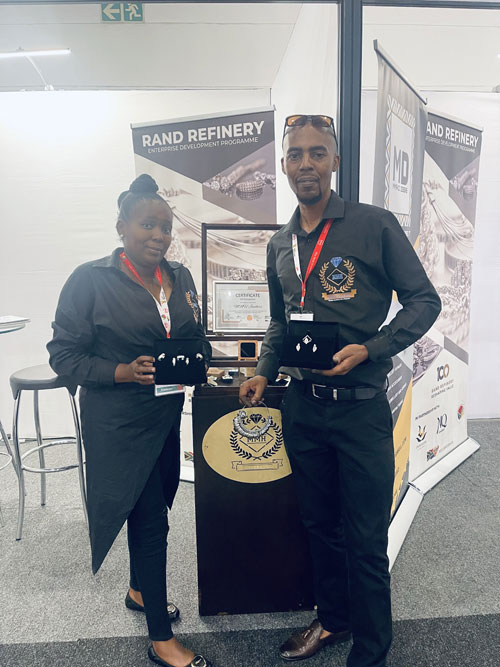 Isaac Khoza:
"It is fairly easy for us to express ourselves freely because art allows us to bring out whatever we feel into the product that we make. As a jewellery designer, I believe that jewellery is an art that makes people happy, so even when I feel depressed or sad my mood gets uplifted once I create something that a client is happy to buy."
ALSO READ: Couple caught having sexual intimacy in front of passenger
Mpho and Mmathapelo Helepi are owners of MMH Jewellers.oza is from Soshanguve in Pretoria. He co-owns Luxity Fine Jewellery together with Kamogelo Phago. The business was established in 2021 and specialises in designing commercial jewellery that is inspired by suspension bridges and architecture. It uses silver, gold, platinum and any other commodities that the client may request.
LUXITY FINE JEWELLERY CAN BE REACHED AT 079 9142 309 OR BY EMAIL LUXITYFINEJELLERY@1ST-CONTACT
Mpho Helepi:
"I am free to design, but I am not economically free because our company competes with big international companies that sell jewellery locally, and people support big brands more than local companies such as ours. I will have freedom as a South African if my fellow citizens support my business."
Helepi is from Kroonstad in the Free State but currently based in Germiston, Gauteng.
ALSO READ: Minister Patel urges citizens to buy locally manufactured products
He is the co-founder of MMH Jewellers together with his wife Mmathapelo Helepi. The company was registered in 2010 and specialises in designing bridal jewellery, engagement rings, cufflinks, bracelets, neckpieces, earrings, crowns for competitions, toe rings and anklets. It also repairs damaged jewellery.
MMH Jewellers can be reached at 060 5299 264/ 073 8623 492 or email gifthanx@1st-contact