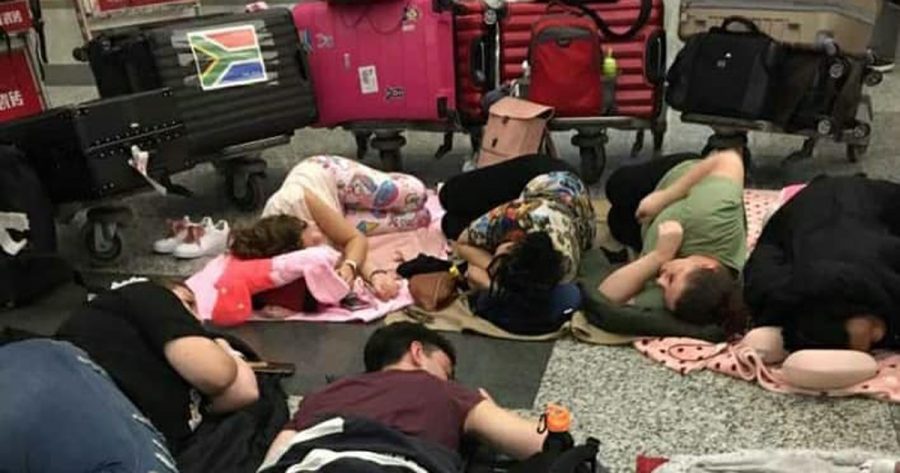 23 South Africans Stranded at Guangzhou Airport in China
It's happened again. In spite of holding all necessary legal documentation from the South African Embassy in China, 23 South Africans have been refused permission to board a connecting flight on Air Asia from Guangzhou in China to Kuala Lumpur, after which they would be repatriated home to SA. Some, who had spent their last […]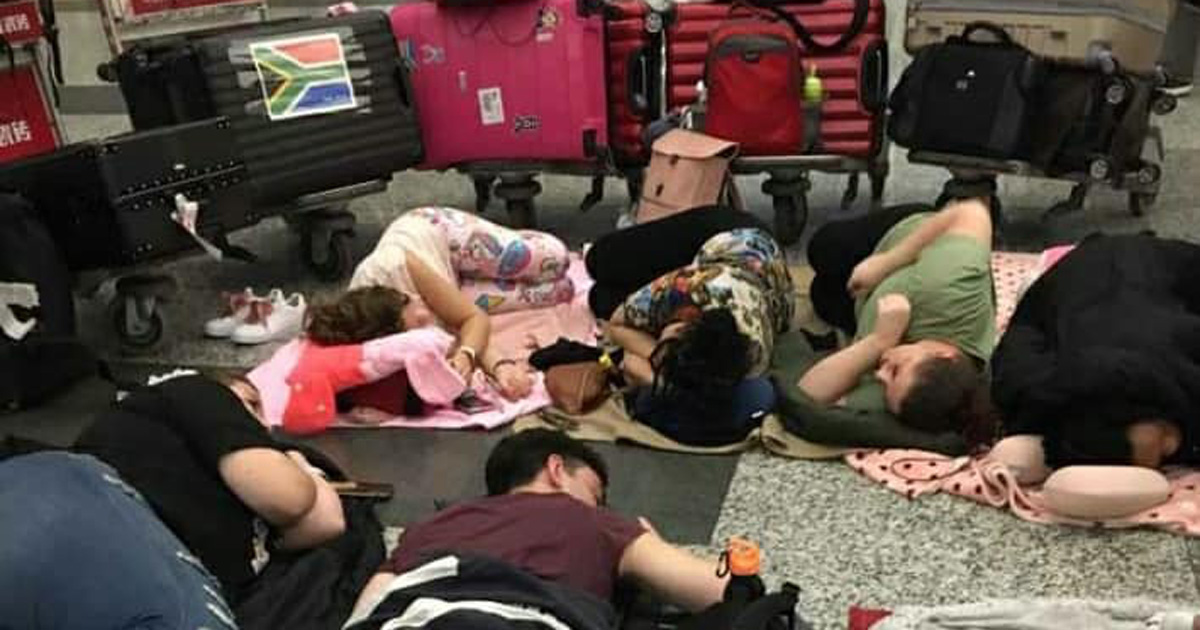 It's happened again. In spite of holding all necessary legal documentation from the South African Embassy in China, 23 South Africans have been refused permission to board a connecting flight on Air Asia from Guangzhou in China to Kuala Lumpur, after which they would be repatriated home to SA.
Some, who had spent their last cents on the repatriation flight, are left with nothing and are desperate.
This is similar to other incidences of South Africans left stranded at an airport including the recent KLM flight from Europe a week ago.
Beverley Schäfer, Deputy Speaker responsible for International Relations in the Western Cape and LISA Head Coordinator, said in a media statement Thursday evening that it is "unconscionable" that these South Africans are left without support at such a time.
She pointed out that the national Department of International Relations (DIRCO) is mandated and "must urgently intervene to ensure that each of our citizens has a safe journey back home; and that all necessary protocol and precautions are adhered to in the repatriation process".
Amongst the stranded citizens are pregnant women, individuals in need of accessing their chronic medication, and a baby.
Schäfer says: "I have today written to both DIRCO and the South African Embassy for their urgent, immediate intervention in this situation. A number of the stranded South Africans have spent their last cents on the repatriation flights."
In a post on SABC News Western Cape, the group of travellers has asked for public assistance to help pay for basic necessities and any potential flights they can find.
https://www.facebook.com/SABCNewsWesternCape/posts/3285995518119476/
Schäfer says: "It is deeply concerning that a full plan was not put in place by DIRCO and the embassy to avoid this exceptionally distressing situation.
"South Africa is failing the citizens of our country in instances like this. This is not the first time that we have found ourselves in this position, and for this reason, I have written to the national Minister, Naledi Pandor, requesting her full support moving forward."
The DA is also aware of a number of cases where South Africans are unable to renew their passports at respective embassies or consulates abroad. (SAPeople has also been inundated with similar queries.)
Most of South Africa's embassies and consulates are not open at the moment as officials are working from home, and do not have diplomatic bags to speed up the transfer of documents between South Africa and the host countries.
Even before Covid-19 and lockdown, SA citizens have complained about waiting for more than a year to get official documents such as passport renewals.
Schäfer says that access to passport documentation as well as repatriation support are the legal rights of all South Africans, regardless of where in the world they find themselves.
"COVID-19 alone creates enough panic and uncertainty; DIRCO and national government should at the very least work against these difficulties and provide our citizens with the help they need to return home safely," says the media statement.
Volunteers with Locked in SA (LISA) and the Office of the Deputy Speaker the Western Cape Provincial Parliament have pledged to continue to lobby for the protection, repatriation, and safety of all South Africans abroad.