Andre de Ruyter Survives Murder Attempt at Eskom: Collapsed After Drinking Cyanide in Coffee
Eskom CEO Andre de Ruyter has allegedly survived a murder attempt that was made on him just a day after his resignation from South Africa's power utility, 24 hours before the resignation was made public. De Ruyter's coffee was apparently poisoned with cyanide. The 51-year-old reported the matter to Hermanus Police Station a couple of […]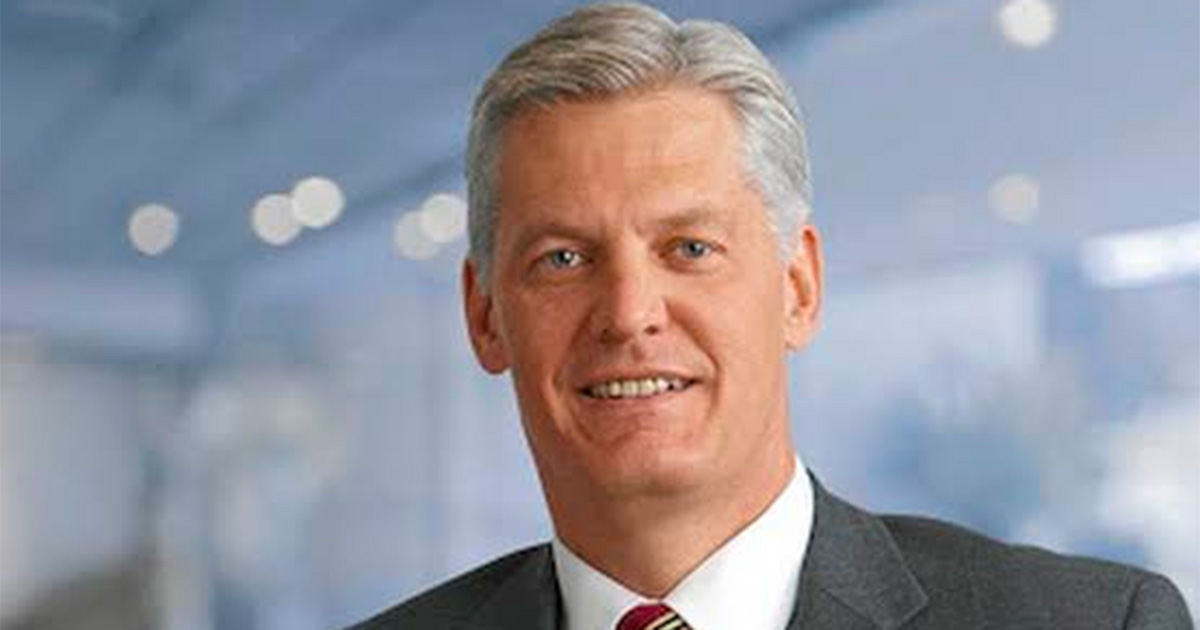 Eskom CEO Andre de Ruyter has allegedly survived a murder attempt that was made on him just a day after his resignation from South Africa's power utility, 24 hours before the resignation was made public.
De Ruyter's coffee was apparently poisoned with cyanide. The 51-year-old reported the matter to Hermanus Police Station a couple of days ago, where he has been on leave. The case has been referred to the Midrand.
Energy expert Chris Yelland, from EE Publishers, told the SABC that his sources (including someone from within Eskom, although not De Ruyter) said that on 13 December, after drinking a cup of coffee in his office at Megawatt Park, De Ruyer suddenly felt dizzy and disoriented, and "started shaking uncontrollably and finally vomiting, falling to the floor".
De Ruyter was rushed to his doctor by the Eskom security detail that's attached to him, and there he was diagnosed with cyanide poisoning and treated for it. A series of blood tests revealed "significantly elevated levels of cyanide in his body".
Yelland said that De Ruyter has since recovered. It's believed that he was directly targeted. "It would appear there has been an attempted murder against De Ruyer," said Yelland. "He has fortunately survived this."
De Ruyter has spoken out previously about a lack of support since he was appointed, and threats to his leadership, as well as sabotage on Eskom's assets. De Ruyter and his executive team have been clamping down on illicit revenue streams from a number of procurement irregularities – fraud, theft, corruption, maladministration within Eskom and also outside of Eskom by certain of its suppliers and contractors, said Yelland.
"We also know that there are very high levels of criminality and corruption which are particularly prevalent in the Mpumalanga province where there is a very high concentration of ageing and poorly performing Eskom coal-fire power stations," he said.
Yelland said against that backdrop of work he has been doing, De Ruyter "obviously hasn't been making himself popular with those who've been enjoying illegal and corrupt revenue streams".
There have also been suggestions of deliberate incidences of sabotage on Eskom property, contributing to the unusually high levels of rolling blackouts in December (a time of the year when there is normally a low demand for power).
The sabotage – with perhaps political and criminal motives behind it – has even led to President Cyril Ramaphosa announcing at the ANC Elective Conference last month that the army had been called in to protect Eskom's assets showing there's a security threat to a supplier to SA, as well as a threat to the security of the state. Yelland added that "when the army gets called in to Eskom's power stations, you know that there's something very serious afoot".
Despite serious and deep corruption and maladministration within Eskom, to date there has only been one arrest of a former acting CEO. "The prosecution authorities, the police, the HAWKS, the special units, need to get their act together," said Yelland.
DA condemns De Ruyter murder attempt
The DA says it condemns the attempted murder of De Ruyter, "while he was dutifully attending to his duties in the wake of his resignation – thrust upon him by factions in the ANC as part of an ostensible deal to secure president Ramaphosa another term in power".
Ghaleb Cachalia – DA Shadow Minister of Public Enterprises – said in a statement on Sunday evening: "Not only has de Ruyter been left out to dry amidst ANC shenanigans but now criminal syndicates within Eskom are palpably hell-bent on cementing their stranglehold on Eskom that is destroying the economy. It is clear that they will stop at nothing.
"All this – worthy of a mafia movie – now plays out while the ANC does nothing to secure our electricity supply despite DA requests to take decisive action. Loadshedding – rolling blackouts – continue to hobble the economy and have become an embedded feature in the daily lives of millions of South Africans.
"When is this going to end? We cannot wait until 2024 when the criminal syndicate that is the ANC is removed from power. Firm and decisive action needs to be taken now. The trouble is that anyone who attempts to do so is not only sidelined, but their lives are in danger.
"The DA calls on president Ramaphosa to outline to the nation exactly what is being done to address this mayhem? He needs to do so immediately and must be held to account for every act of omission or commission that has brought us to this sorry state of affairs."
The DA said it will write to the president to demand action on this without delay.
WATCH Reports of murder attempt to outgoing Eskom CEO Andre De Ruyter