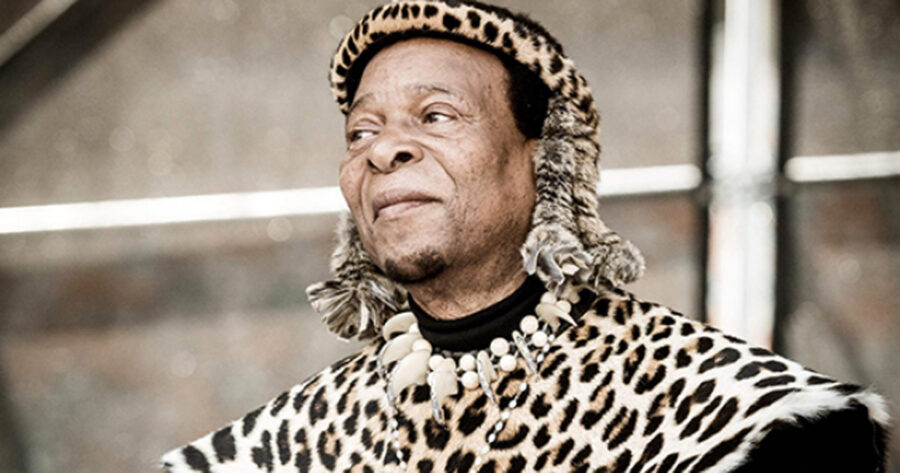 Condolences Pour In for Zulu King Goodwill Zwelithini KaBhekuzulu
King Goodwill Zwelithini KaBhekuzulu sadly passed away on Friday morning, in hospital, at the age of 72. South Africa's President Cyril Ramaphosa has led tributes, saying he is "deeply saddened" by the news of the passing of Isilo Samabandla, King Goodwill Zwelithini KaBhekuzulu. "This sad news come at a time when we had all been […]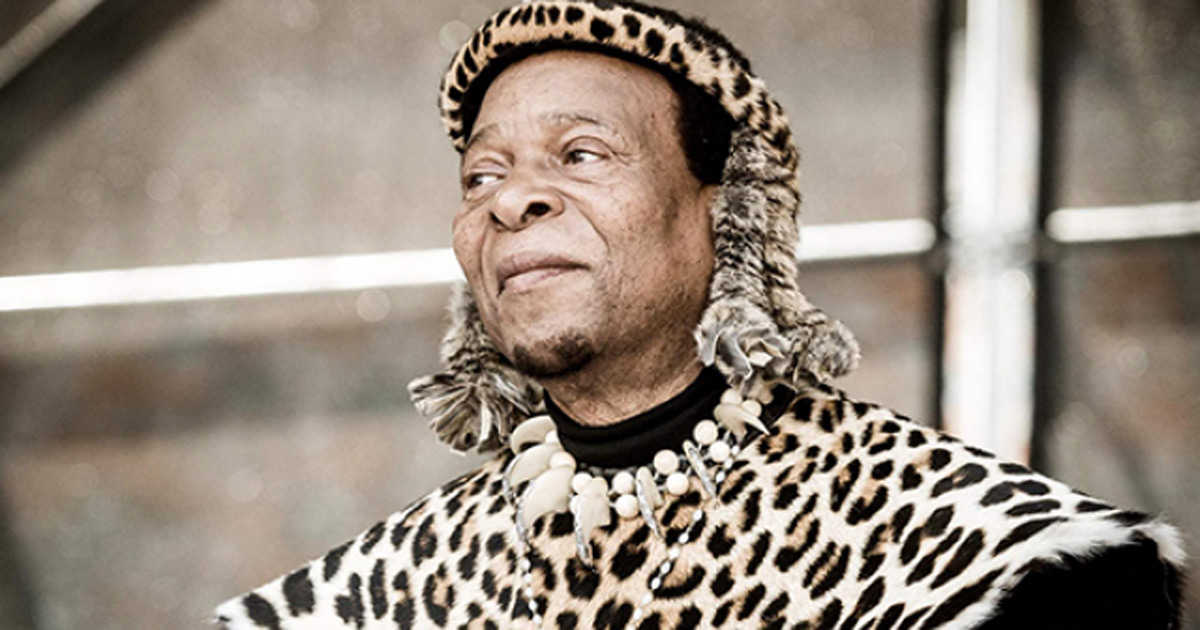 King Goodwill Zwelithini KaBhekuzulu sadly passed away on Friday morning, in hospital, at the age of 72. South Africa's President Cyril Ramaphosa has led tributes, saying he is "deeply saddened" by the news of the passing of Isilo Samabandla, King Goodwill Zwelithini KaBhekuzulu.
"This sad news come at a time when we had all been hopeful that His Majesty was recovering well in hospital where he had been over the past few weeks," President Ramaphosa said.
According to the BBC, the king had been admitted to a KZN hospital last week where he was being treated for ongoing diabetes-related problems.
President Ramaphosa has offered his sympathies and prayers to the Royal Family, to the Zulu nation, and to the people of KwaZulu-Natal and beyond for whom the Ingonyama was an important symbol of history, culture and heritage.
"His Majesty will be remembered as a much-loved, visionary monarch who made an important contribution to cultural identity, national unity and economic development in KwaZulu-Natal and through this, to the development of our country as a whole," the President said.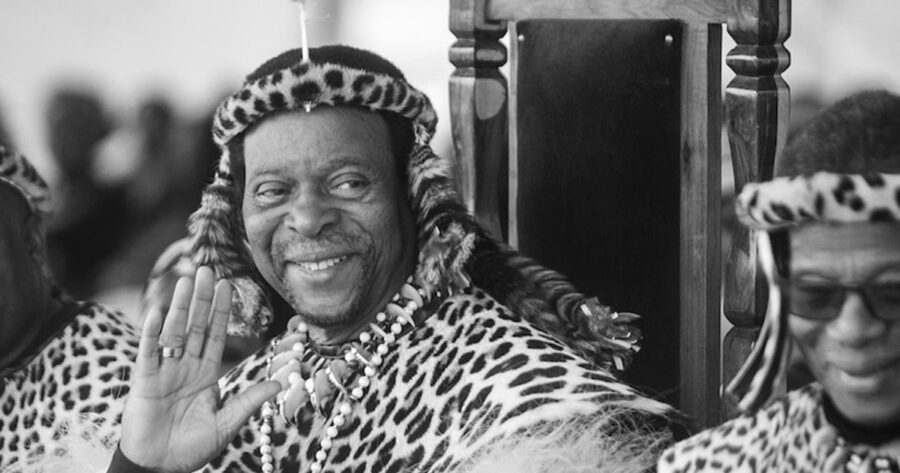 DA Leader John Steenhuisen said: "The DA notes with sadness the passing of King Goodwill Zwelithini. Our heartfelt condolences go out to his family, the Royal House and the Zulu nation in this time of loss. May you find comfort and strength as you mourn and celebrate his full life. May His Majesty rest in peace."
#KingGoodwillZwelithini is the number one trending hashtag in South Africa today.
Several politicians posted tributes, including photos of themselves with the Zulu King. Transport Minister Fikile Mbalula said the King was the longest serving monarch since the Zulu monarchy was established in 1816. He became king in 1968 when his father passed away.
In November 2020, The King and Queen Sibongile MaDlamini sadly lost their eldest child, Prince Lethukuthula Zulu.
In picture the CiC @Julius_S_Malema and His Majesty King Goodwill Zwelithini kaBhekuzulu during the EFF's official visit to His Majesty's Royal Home in July 2017. pic.twitter.com/gR805LZSYF

— Economic Freedom Fighters (@EFFSouthAfrica) March 12, 2021
Sakhothama Isilo Samabandla Onke.

We mourning the untimely dearth of King Goodwill Zwelithini at the age of 73.He was the longest serving mornach since the establishment of the Zulu monarchy in 1816. pic.twitter.com/WQ3Lf9ec6R

— ANC SECRETARY GENERAL | Cde Mbalula (@MbalulaFikile) March 12, 2021
Statement in Zulu from the DA's Zwakele Mncwango MPL – Umholi we DA KwaZulu-Natal:
Iqembu le Democratic Alliance (DA) KwaZulu-Natal ledlulisa ukukhathazeka okukhulu ngokuKhothama kweSilo Samabandla Onke inkosi uGoodwill Zwelithini namhlanje ekuseni.

Sedlulisa amazwi enduduzo eNdlunkulu, ebukhosini bonke bakwa Zulu nesizwe sonke sikaZulu. Iqhaza elibanjwe isilo ezweni lakithi limqoka kakhulu futhi lizokhumbuleka.

Isilo sizokhunjulwa ngekhono lokubumba abantu. Ubengakwazi nje ukuhlanganisa abantu ba KwaZulu kuphela, kodwa nezinye izizwe.

Ukumhlonipha uNgangezwelakhe, I DA izoqhubeka nokusebenza ukuqiniseka ukuthi zonke izinhlanga KwaZulu Natal ziyemukelwa zinikwe nenhlonipho futhi.

Lala ngoxolo Bhejane Phum esiqiwini, Indlondlo'enophaphekhanda!
Sources include DA, BBC, SAnews.gov.za