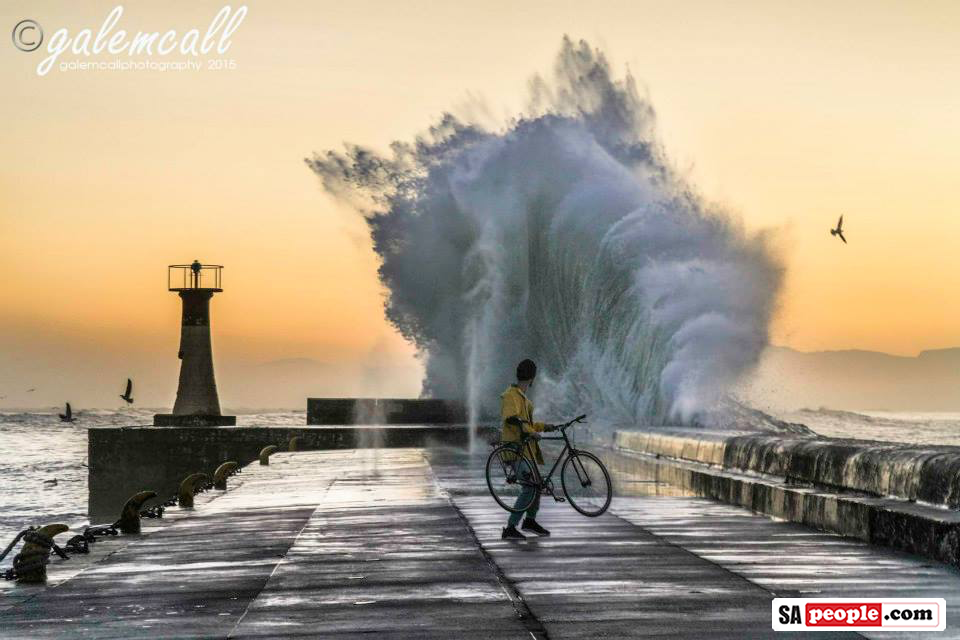 Sunrise Photos Capture a 'Swell' Surprise for Cyclist
Check out these awesome photos, taken by Gale McAll, at sunrise in Kalk Bay a few days ago when the ocean was wild and massive waves rolled in…sometimes quite unexpectedly. "This young man was walking to the end of the pier when an enormous wave appeared…" says Gale. "He turned around and started running…and so did I […]

Check out these awesome photos, taken by Gale McAll, at sunrise in Kalk Bay a few days ago when the ocean was wild and massive waves rolled in…sometimes quite unexpectedly.
"This young man was walking to the end of the pier when an enormous wave appeared…" says Gale. "He turned around and started running…and so did I after snapping this series! Thanks Alex Travers (the cyclist)."
The "Man Running from Stormy Seas" series begins with a calm stroll at sunrise…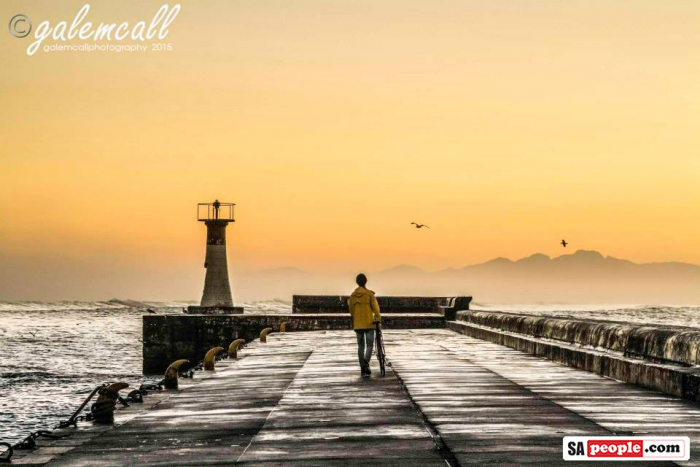 When suddenly…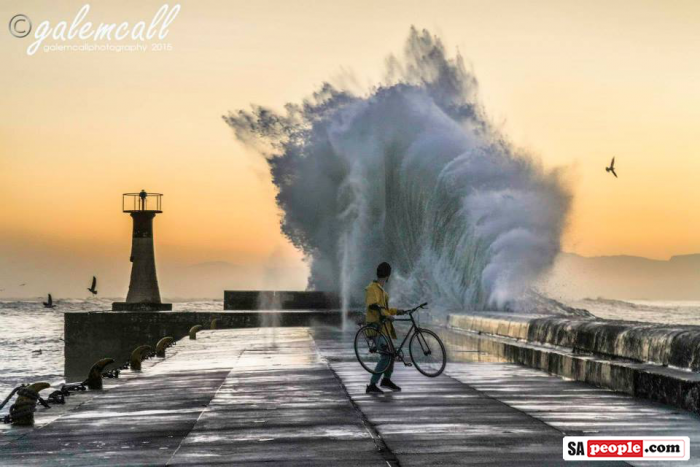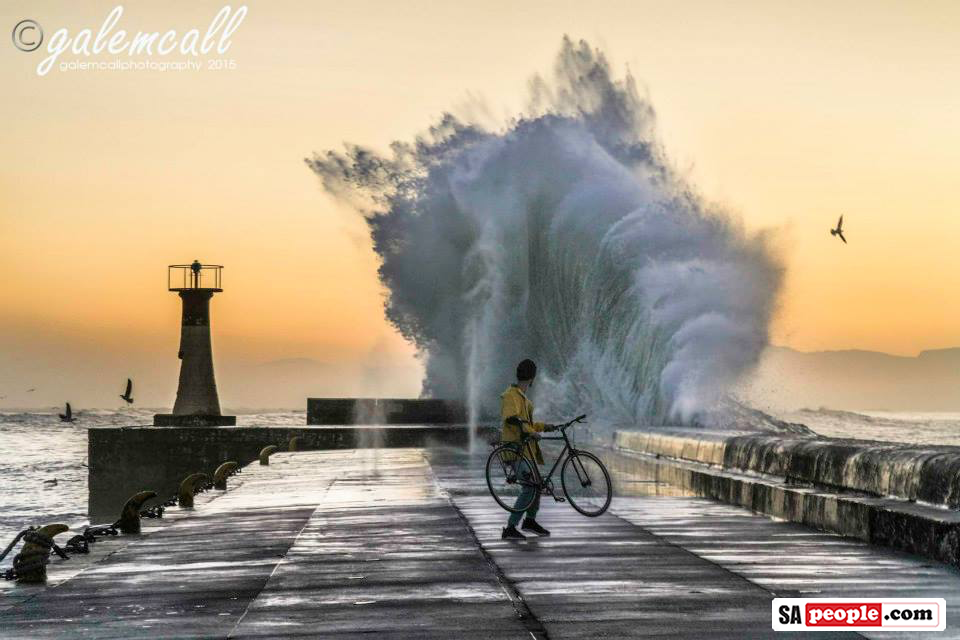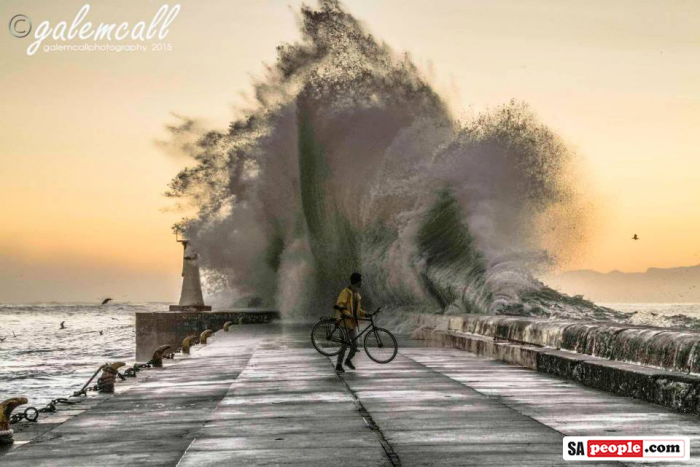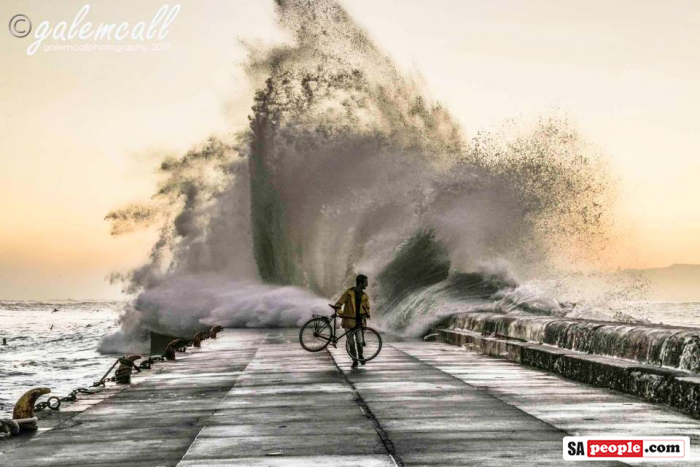 To see the rest of the photos in this series, please click here.
[vc_button title="Gale Mcall Photography on FB" target="_blank" color="default" size="size_large" href="https://www.facebook.com/galemcphotography"]