Heartbreak in Hennenman for Farm Attack Victim
Eddie Hills, the son of murdered Free State farmer Pieter Hills, has sadly been declared brain dead and his family and loved ones are waiting for his "big farm boy heart" to stop beating. Eddie and his father were attacked on their farm in Hennenman, in the early hours of Friday morning 6 November 2020. […]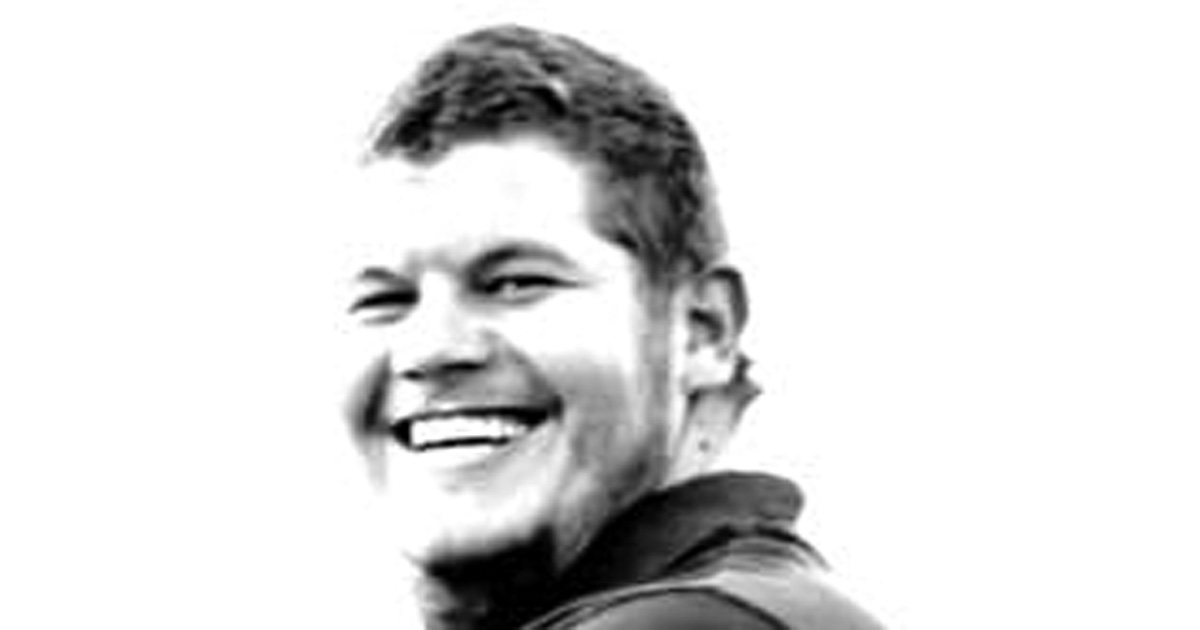 Eddie Hills, the son of murdered Free State farmer Pieter Hills, has sadly been declared brain dead and his family and loved ones are waiting for his "big farm boy heart" to stop beating.
Eddie and his father were attacked on their farm in Hennenman, in the early hours of Friday morning 6 November 2020. Pieter was shot dead on the scene and Eddie was stabbed, suffering severe wounds. He was taken to hospital in Welkom and had reportedly been subsequently moved to a Johannesburg hospital, but remained in a critical condition.
On Monday night, Eddie's mom Antoinette, sent a message at 20h50, saying Eddie was brain dead and they were waiting for his "groot boerseunhaart" to "ophou klop" (for his big farm boy's heart to stop beating).
This morning, Eddie's sister Ruschelle Oosthuizen thanked everyone for their support and prayers and explained (in Afrikaans): "Our little brother was declared brain dead yesterday and we came to say goodbye; we are still waiting for his heart to stop beating. Mom is waiting with him and we and daddy are waiting at Zwartpan. Lots of love." (Ons boeteboy is breindood verklaar gister en ons het kom groet ons wag nog vir sy hart on optehou klop. Mamma wag by hom en ons en pappa wag op Zwartpan. Baie liefde)
Condolences have already been pouring in to a Facebook prayer support page that was set up following the attack.
A family friend from Hennenman said last night (in Afrikaans): "Eddie, the hearts of the town are sore, people's smiles are gone, every now and then you just hear a sniff. Farmers take their glasses off to wipe the tears. It's quiet. Tonight it's raining here in Hennenman, it feels like even the heavens are sad about what happened here. Tonight we lay you down at Jesus' feet and we hold your family and friends in prayer. May they find comfort that you are without pain and that you are with God. Rest peacefully, you fought your fight, you achieved your milestone and you will receive your medal at the golden gates. Good luck to his family and friends, may God fold his hand of comfort around you."
Four suspects have been arrested in the case, and police say more arrests are imminent. One suspect (a female) was released because of lack of evidence, another suspect died by suicide in jail over the weekend, the third appeared in court today and the case was postponed to 16 November, and the fourth will appear on Wednesday.
According to the DA, there have been over 10 farm attacks in the Free State in less than six weeks since 1 October.
Eddie's girlfriend of four years, Marizanè du Plessis (24) posted more photos of Eddie a couple of days ago, and said (in Afrikaans): "Here is my best friend, my boyfriend and one day my husband. He is the strongest, most beautiful, humble and most loving person one can ever meet. His family and friends are his everything and he will never put the phone down without saying 'love you, bye'. Nothing is ever too much trouble – from windmill pulling and fire fighting to burying ducklings and 'tea parties' with Monopoly. You are my biggest inspiration, motivation, supporter and the love of my life my bear."
As one South African said in a comment to Marizanè, Antoinette and Eddie's sisters Ruschelle and Carmel: "There is a whole nation grieving with you…"