Hippos and Crocodiles Covered in Human Faeces and Toilet Paper Near Richards Bay
Hippos and crocodile are being covered in human faeces and toilet paper in the Lake Mzingazi region, near Richard's Bay in KwaZulu-Natal (KZN), South Africa, according to the Democratic Alliance (DA). South Africa's biggest opposition party said it conducted an oversight inspection of the area which revealed the "utter degradation" of the lake and associated […]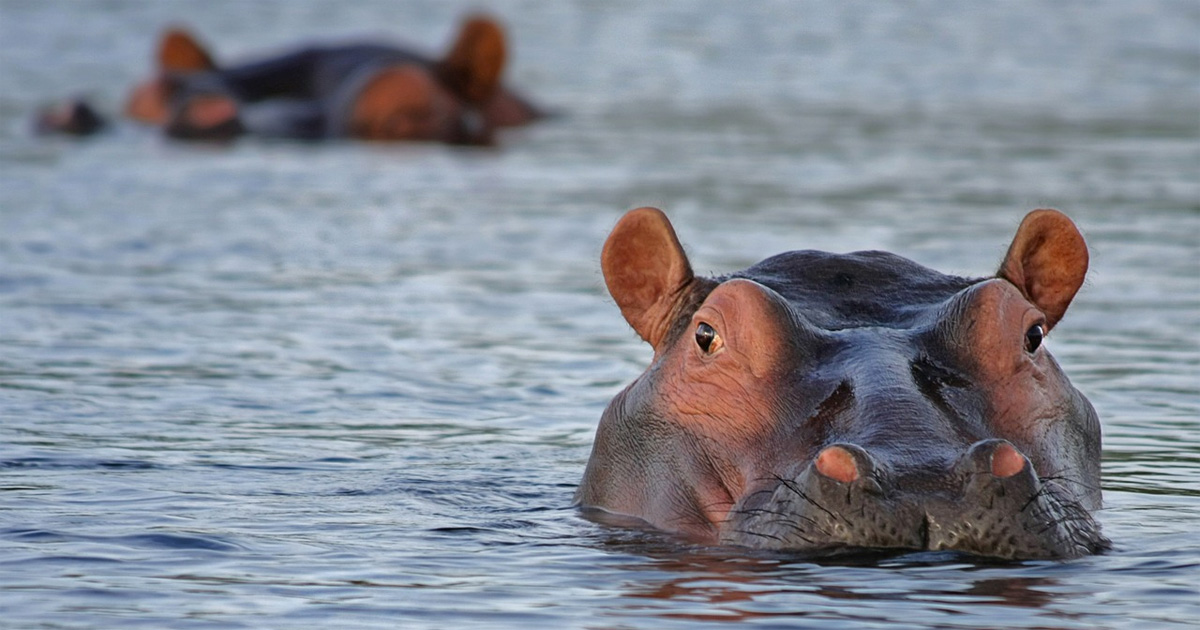 Hippos and crocodile are being covered in human faeces and toilet paper in the Lake Mzingazi region, near Richard's Bay in KwaZulu-Natal (KZN), South Africa, according to the Democratic Alliance (DA).
South Africa's biggest opposition party said it conducted an oversight inspection of the area which revealed the "utter degradation" of the lake and associated rivers and wetlands
The situation is the result of escalating sewage spills from the city of Richard's Bay, which has "sadly become the norm", DA KZN Spokesperson Heinz de Boer said in a media statement on Monday.
"The DA's visit has shockingly also revealed that an ancient mangrove forest, containing highly protected tree species, has become a lake of festering sewage as pump stations continue to fail," said de Boer. See below.
The DA says the last remaining wildlife in the surrounding rivers and lake continue to suffer as the Umhlathuze municipality seems "unable or unwilling to simply upgrade and refurbish its sewage pumping infrastructure".
"The horrific situation is a clear example of financial mismanagement on the part of the city. This is directly leading to massive environmental pollution and a threat to potable water supply.
"The city has been slapped with at least 17 compliance directives by KwaZulu-Natal's (KZN) environmental affairs department. The DA will continue to insist on criminal prosecution in this ongoing saga," says De Boer.
"Basic municipal service delivery is not an optional mandate for municipalities," he says.
Municipalities across the country have been suffering with poor service delivery, refuse that's piled up for decades, rolling blackouts, potholes and critical water shortages. Yesterday the Office of the ANC Chief Whip issued a statement admitting service delivery shortfalls, but promising that it is being addressed.
The latest Auditor General's report ('Not Enough to go around, yet not the right hands at the till'), cites following causes of service delivery failure: the collapse in governance, failure to fill critical vacancies, and financial mismanagement. The ANC says it is addressing this.
"The ANC in Parliament is alive to these challenges and has already identified hotspot municipalities," said the Chief Whip, adding that measures are being taken to intervene, including putting some municipalities under administration.
Last night, current affairs show Carte Blanche visited villages in the Eastern Cape where NOT ONE of the province's six districts and two metropolitan municipalities has been declared stable or functional by the COGTA Department in its last report to Parliament. The programme investigated how villagers are taking back control with the motto vuka uzenzele (get up and do it yourself) to establish a better quality of life for themselves.
If you live abroad, watch more on the latest episode of Carte Blanche, which streams weekly from Tuesday on Showmax International (in most, but not all, countries).