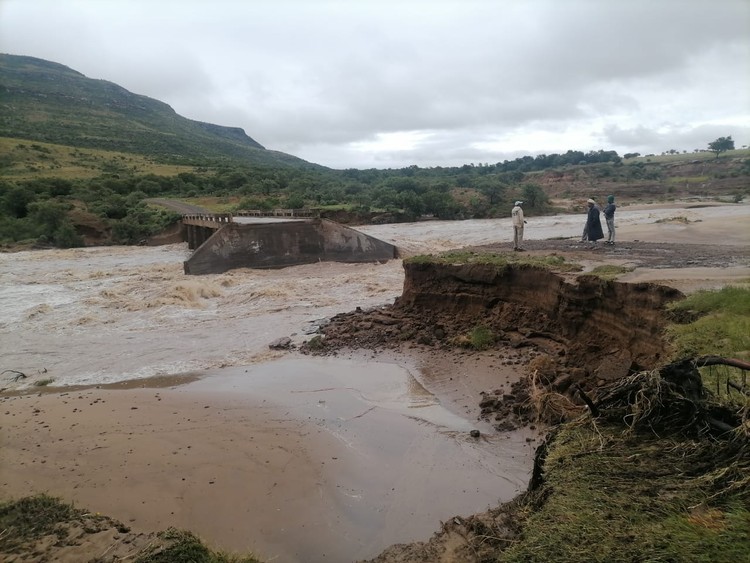 Hundreds stranded after bridge collapses during torrential rains in Eastern Cape
Many people cannot go to work and learners will be at home until the bridge is repaired. By Yonela Ngqukuvana Officials in the Eastern Cape Department of Transport say they may approach the national government to help fix collapsed bridges and other infrastructure damaged during torrential rains and flash flooding last week. Hundreds of people […]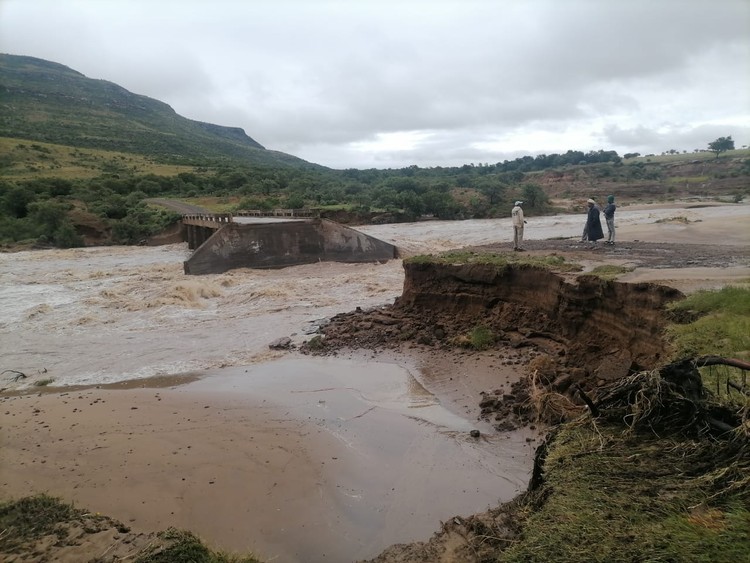 Many people cannot go to work and learners will be at home until the bridge is repaired. By Yonela Ngqukuvana
Officials in the Eastern Cape Department of Transport say they may approach the national government to help fix collapsed bridges and other infrastructure damaged during torrential rains and flash flooding last week.
Hundreds of people in Lupapasi Village, which falls under the Emalahleni Local Municipality, have been cut off from the town after the main road was damaged and uNgqeqe bridge collapsed on 8 February. No fatalities or major injuries were reported in this region.
According to ward committee member, Director Nqezo, many people and livestock were unable to return home once the bridge had collapsed. Local hospitals, clinics and schools also had to suspend services. Most learners were still at home on Wednesday 15 February because there is no safe alternative way to get to their schools.
"I woke up at 5am [on 8 February] for a jog as I'm training for a marathon. I got the shock of my life when I got to the bridge in such a disaster. We have never seen anything like this ever since the bridge was built in 1989. We don't know what to do," Nqezo said.
Nqezo said they are pleading with the government to resolve the issues swiftly so villagers can get to clinics, schools, work and so that taxis can operate again. "We would appreciate it if the government could speed up the process by sending the army to fix the bridge."
Alfred Klaas is a taxi operator in Lupapasi. "I can't work and I survive by transporting people. Now I won't be able to provide and feed my family," he said.
Unathi Binqose, spokesperson for the provincial transport department, said that the damage caused by torrential rains continues to cause havoc in parts of the Eastern Cape as many roads and bridges have been damaged.
"The department is committing to work with its partners, Department of Cooperative Governance and Traditional Affairs [and disaster management], to ensure that communities that are disconnected are reconnected as a matter of priority.
"We have already dispatched emergency teams to urgently assess the damage and advise. Steps will also be taken to approach the national government for possible support," said Binqose.