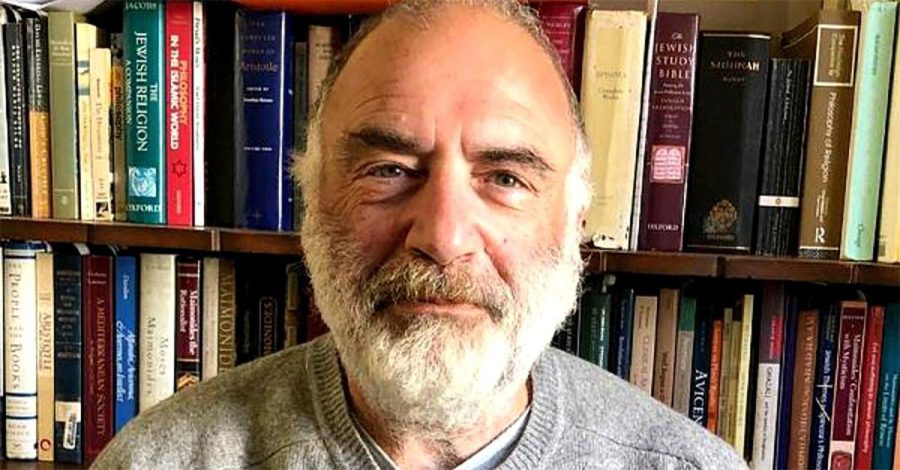 Journalist who implored his kids to leave SA is killed in Joburg home invasion
In October last year, top former journalist Jeremy Gordin wrote a letter to his adult children imploring them to leave South Africa, no matter how much they loved the country, before it was too late. Tragically Gordin's sentiments rang true this weekend when he was killed during a suspected home invasion in Johannesburg. He was […]
In October last year, top former journalist Jeremy Gordin wrote a letter to his adult children imploring them to leave South Africa, no matter how much they loved the country, before it was too late. Tragically Gordin's sentiments rang true this weekend when he was killed during a suspected home invasion in Johannesburg. He was alone. The rest of the family had apparently gone to Cape Town.
The murder took place on Friday evening in Parkview at around 8pm. Gordin's car and TV were stolen, according to the South African Police Service.
Gordin's letter last year, published on BizNews, was titled « It is getting dark, too dark to see »… inspired by a verse in 'Knocking on Heaven's Door' by Bob Dylan. The plea to his children to leave SA appeared to be triggered by the TransNet strikes. Gordin said he was feeling « blue », and could see the troubles mounting around him from the strikes to union tensions, the unrest, loadshedding, a President hiding millions of dollars in his sofa, and so on.
Gordin ended his letter to his children (in their '20s), saying:
« I know why you guys feel so attached to the beloved country. It's a beautiful country: nothing quite like walking in the Cape mountains, the weather is generally wonderful, it's where you come from and, above all, there are some truly wonderful people in this country, your friends, the people you studied with, etc. The ANC hasn't been able to destroy them (yet).

« I'm not suggesting you're going to find yourselves in desperate flight across your own border, that your graveyard may be ploughed up and strewn with garbage. But there comes a time when things are clearly falling apart and a time when the general moronicism, greed and lack of care grow very annoying. It is almost as though: "It's gettin' dark, too dark see."

« And you, who have your whole lives before you (as they say), seriously need to consider going to live elsewhere. We've been doing it for centuries, after all.

« Your loving Dad. »
The following month (November 2022), Gordin was apparently robbed twice, leading to him writing a piece for Politicsweb in which he said: « I also know that, because these days crime and violence cast such a frighteningly gigantic shadow over life in SA, we have all become concerned, scared, and hyper-sensitive — with the result, for many of us, that the better angels of our nature seem to have emigrated, without leaving a forwarding address. »
SA government sends condolences and pays tribute to Jeremy Gordin
Today, the South African government expressed its condolences to the author and poet's family and hailed the former associate editor of the Sunday Independent, Daily Sun and biographer of a Jacob Zuma book.
In a statement, Acting GCIS Director-General Michael Currin said:
"Government conveys its deepest condolences to the family, friends and colleagues of Gordin. He will also be remembered for his generosity, humour, knowledge of literature and history, and the numerous lives he touched, in addition to his outstanding contribution to journalism in South Africa.

"The government is confident that the law enforcement authorities will expedite the investigation to ensure that the perpetrators responsible for the death of our late, esteemed journalist face the full might of the law. »
The statement called on those with information about his death to come forward as investigations into Gordin's death are underway.
"South Africans are encouraged to work with the police and provide information that can assist in police investigations.
"Gordin was born in Pretoria in 1952 and attended the Hebrew University of Jerusalem and Unisa. He was a former associate editor of the Sunday Independent as well as a former editor of the Daily Sun. He was an author who co-authored two investigative journalism books, The Infernal Tower and A Long Night's Damage.
"He was well known for writing a best-selling biography of former President Jacob Zuma, among other works of non-fiction and poetry," the statement read.
The Daily Sun paid tribute to the retired journalist, saying: « Jeremy was short and short tempered – and he was a fearless giant. »
A South African writer living in the US said on Sunday: « I wish Jeremy had followed his own advice. But then again, we often don't do we? We think there is time… »