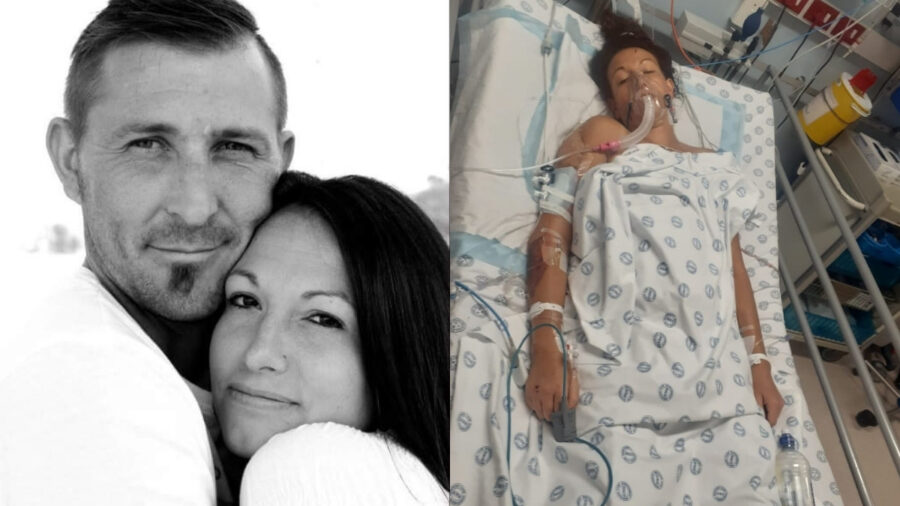 Klerksdorp Mom Critically Injured in Hit and Run Accident in Cape Town
Charlene Drotsky (34), from Klerksdorp, North West, had gone on holiday to Cape Town to visit her fiancé, Corné Viljoen (39), who was working in Malmesbury, when she was involved in a horrific hit and run accident on 2 April 2022… that has left her without the function of her left leg and with a […]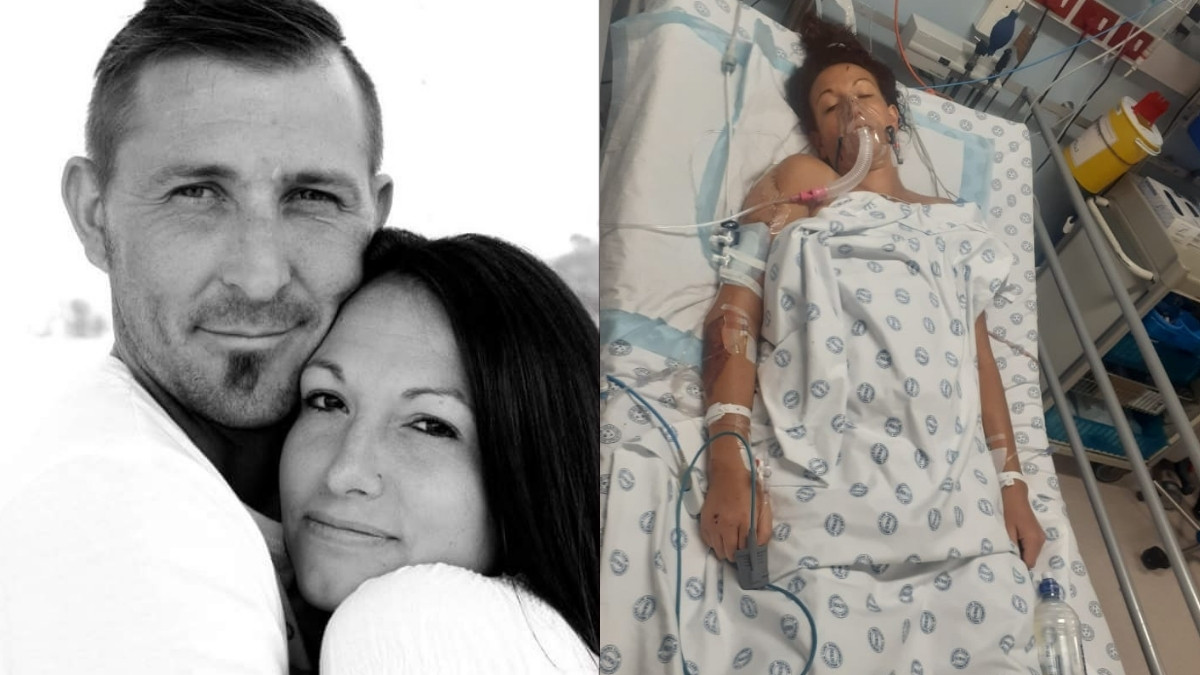 Charlene Drotsky (34), from Klerksdorp, North West, had gone on holiday to Cape Town to visit her fiancé, Corné Viljoen (39), who was working in Malmesbury, when she was involved in a horrific hit and run accident on 2 April 2022… that has left her without the function of her left leg and with a long road to recovery ahead.
After spending a night out with friends, a man with a bakkie offered to give them all a lift home. Charlene, who was the last one to be dropped off that night, could never have imagined what would happen next.
When the stay-at-home mom arrived at her destination and tried to exit the vehicle, the driver reversed unexpectedly, trapping Charlene's left leg under the front wheel of the vehicle.
Instead of stopping to help Charlene, who cried out in pain, the panicked driver tried to make his escape, driving over Charlene's waist with the front and back tyre of his vehicle, before leaving her in severe pain on the road.
Hearing the commotion outside, Corné rushed to Charlene's side and phoned emergency services. The driver had already vanished.
The case is currently under investigation at Malmesbury Police Department.
Multiple Injuries
Currently, Charlene is being treated for critical injuries at Tygerberg Hospital in Cape Town.
She's sustained multiple injuries including a broken scapula, pelvis and several broken ribs. She also suffered internal bleeding that resulted in her contracting septicemia and had bleeding on her lungs that needed to be drained.
Due to the damage to Charlene's pelvis, she has lost the function of her left leg and faces a long road to recovery.
"Charlene is a wonderful mother and a kind-hearted person who didn't deserve to be discarded the way she was. This incident has devastated our family, especially Charlene's two boys, Cayden (13) and Calden (9), who weren't convinced that she survived the ordeal. They don't understand what has happened and cry daily for her to come home," says Charlene's sister, Marcelle.
Crowdfunding on BackaBuddy
As Charlene doesn't have medical aid, and Corné has been unable to work while spending time at Charlene's side in the hospital, Marcelle has launched a crowdfunding campaign on BackaBuddy to assist the couple during this difficult time.
Hoping to raise R75 000 with the support of generous donors, the family hopes to transfer Charlene to a private hospital in Klerksdorp, where she can get the best possible care, and be close to the boys that miss her dearly.
Funds raised will also help cover Charlene's medicine, walking aids, as well as the physical and emotional therapy she will need to recover. Additionally, funds will also be set aside to support the family with their living expenses.
Since the launch of the campaign, over R8500 has been raised to support Charlene.
"The most difficult thing is feeling hopeless and helpless when someone you love is struggling or in pain. We hope that the public will help lighten the financial burden we are facing and help us seek justice for what has happened to Charlene. We couldn't be more thankful for the love and support we have already been shown,"  says Marcelle.
Support Charlene on BackaBuddy:
https://www.backabuddy.co.za/charlene-drotsky
Alternatively, donate via Snapscan:
https://pos.snapscan.io/qr/CharleneDrotsky
WATCH Marcelle (Charlene's sister) Video: