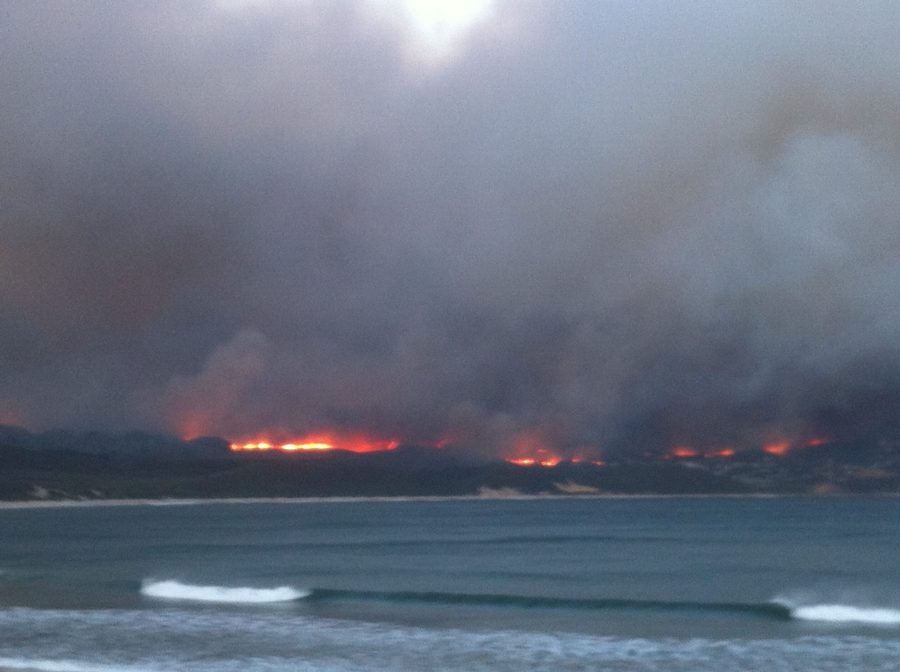 Knysna Fire Survivor: "Fleeing For Your Life Is Not An Easy Task… But We Managed. Now I Need Love."
LIODA CONRAD, a metaphysical artist, has described the loss and love experienced during the harrowing hours during and after fleeing from the devastating Knysna Fire… in a post, with photos and video, that have gone viral. Lioda writes: "Shell-shocked, exhausted and close to tears. So much loss and devastation, it's hard to take it all in. […]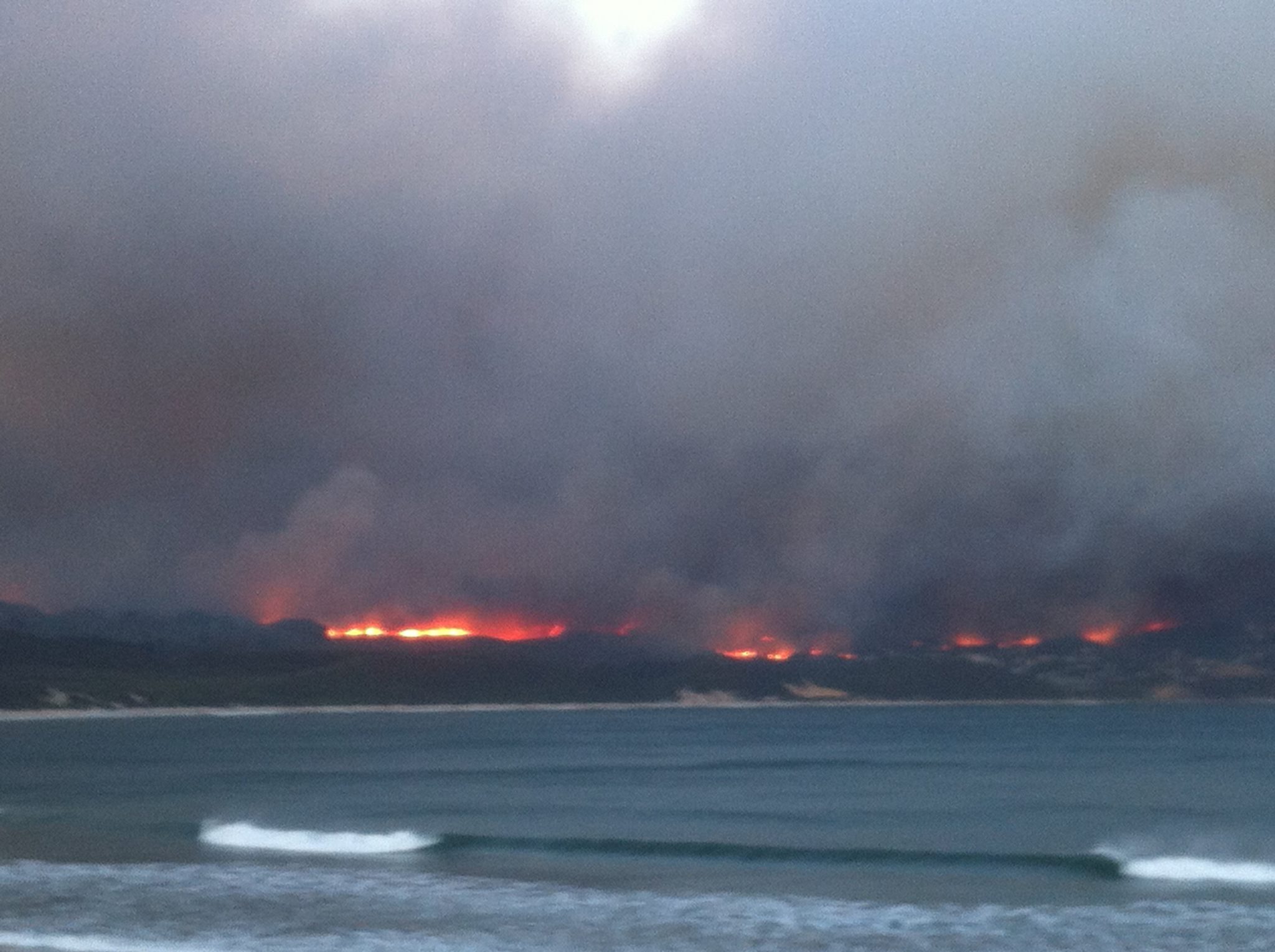 LIODA CONRAD, a metaphysical artist, has described the loss and love experienced during the harrowing hours during and after fleeing from the devastating Knysna Fire… in a post, with photos and video, that have gone viral.
Lioda writes: "Shell-shocked, exhausted and close to tears. So much loss and devastation, it's hard to take it all in.
"No power, so limited access.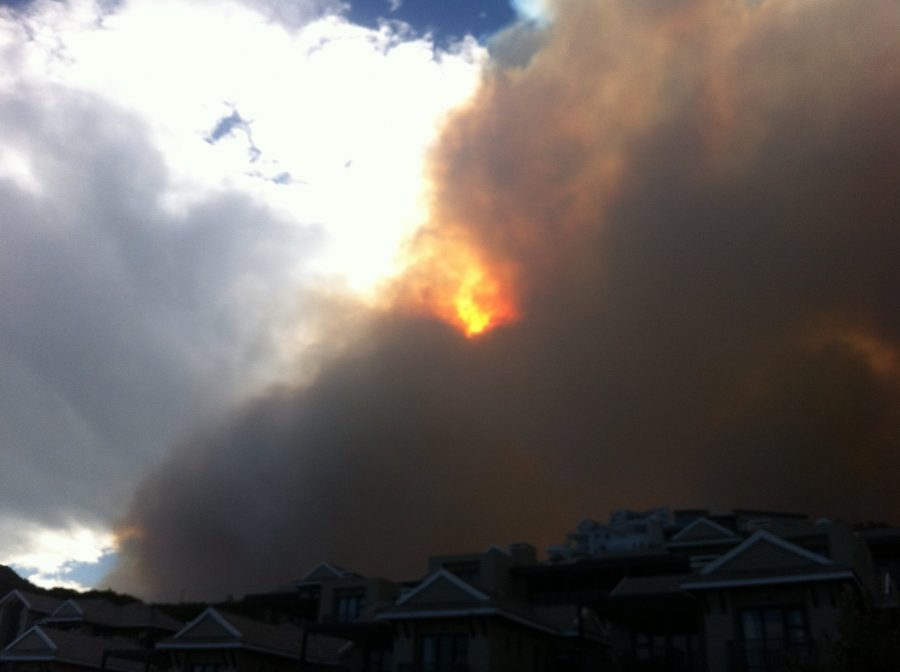 "Fleeing for your life from a raging fire is not an easy task, but we managed.
"My friends are safe, I'm alive and safe. No sleep since Tuesday, having gone on my knees at the water's edge, freezing as it was so very cold, I asked only for people to be safe, and we were.
"Around 10,000 evacuated and incredibly, yet sadly, only 5 lives lost. I could not believe that Belvidere was surrounded by fires raging within 1-2 meters, and all still standing.
"Miracles abound, many not so lucky and spoke to many people who had lost everything they had.
"Youngsters last night, lost and alone, with a parrot and cats and dogs, house burnt down and they did not know where their parents were.
"The kindness of people, of all colours, was astounding. That is how we should be as a nation.
"We all saved each other, we all cared, we all helped. Some of the young gents helped the elderly, they just said yes, carried a few of the frail care folks in make-shift blankets down the hill to the beach and safety.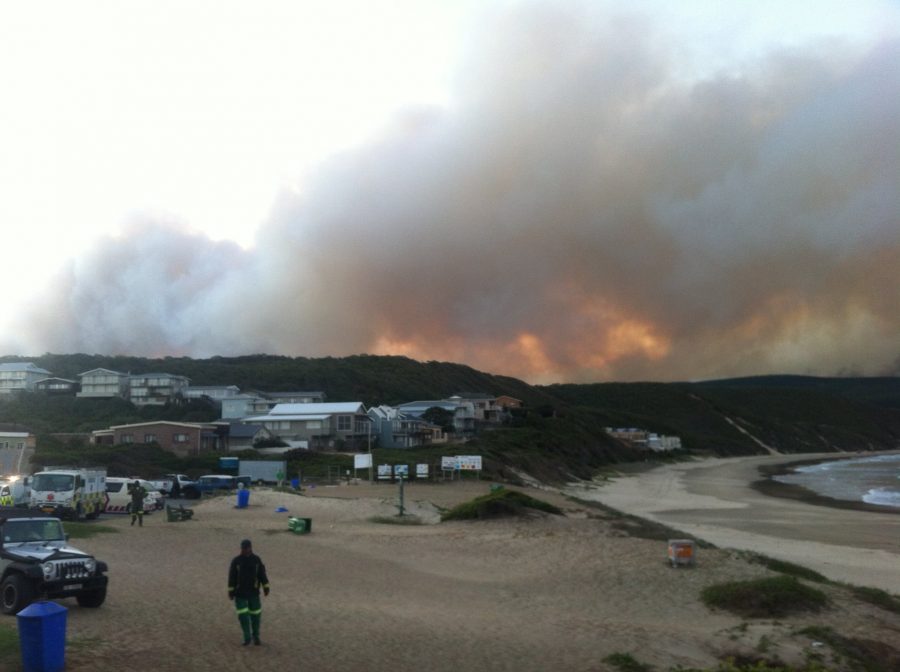 "Many day workers stood in the wind outside and I asked them to come in to keep warm. We cared, we stood together, we didn't damage, harm or hurt one another.
"We stood as a nation should.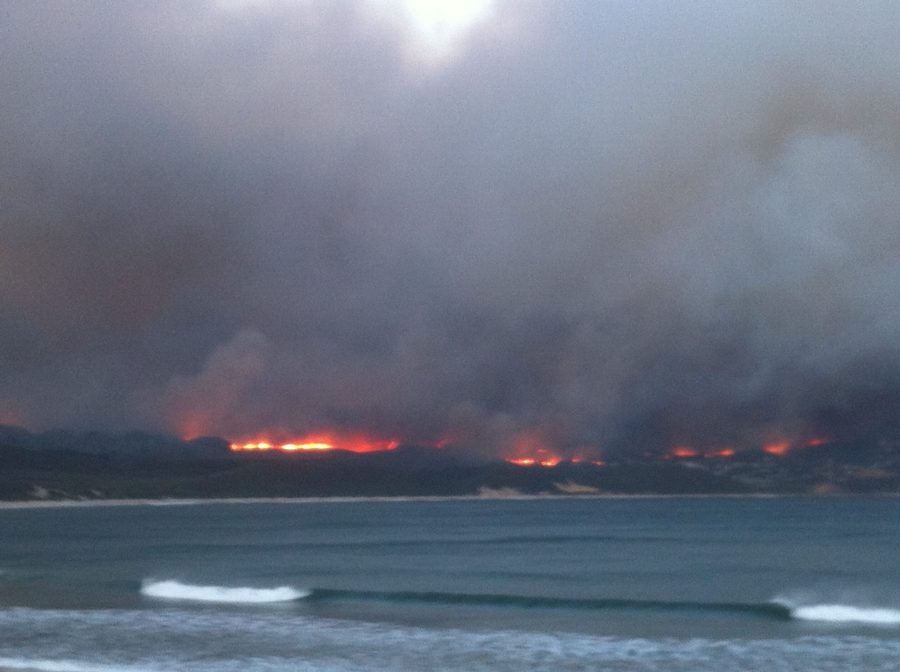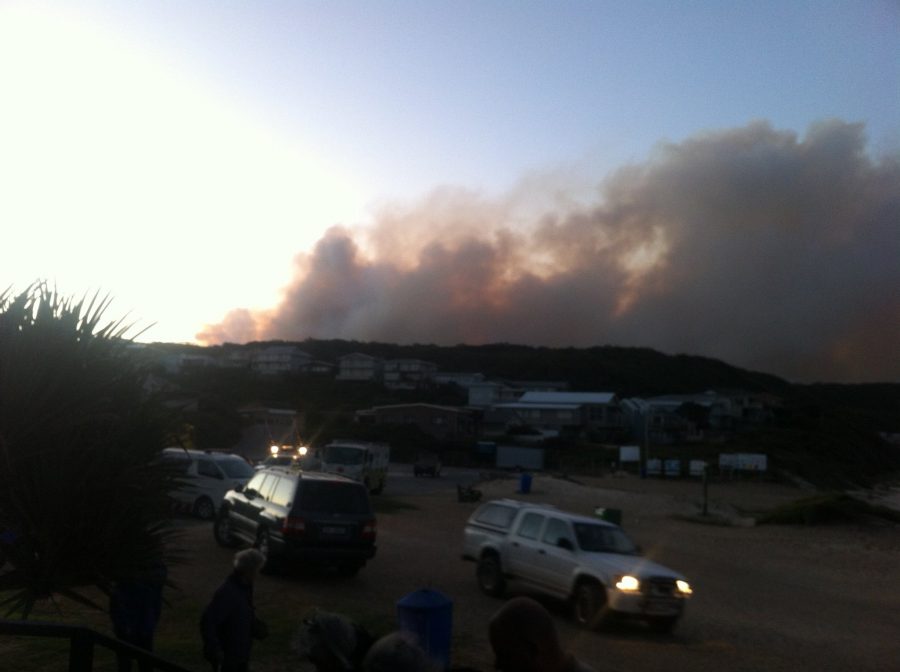 "Paramedics were great, roadworks at it from early to clear roads as well as they could to give limited passing ability, and the firefighters, well what can one say about those brave people who faced mountains of fire and tried against unthinkable odds.
"Bravery of men who came from no-where to transport people along a cold beach thru the night to save lives, all at own cost; homes opened to those who needed a bed, refusing to take payment in the morning.
"Someone picking up the tab for hundreds of people for sandwiches and coffees, accommodations given, cars turning up to take hundreds to Sedgefield, salt of the earth people.
"Brave souls housed in ordinary people.
https://www.facebook.com/liodaconrad/videos/pcb.833737370127539/833754520125824/?type=3&theater
"Now I need love, a huge hug and sleep… but sleep is all I will get tonight. We are so, so very lucky."