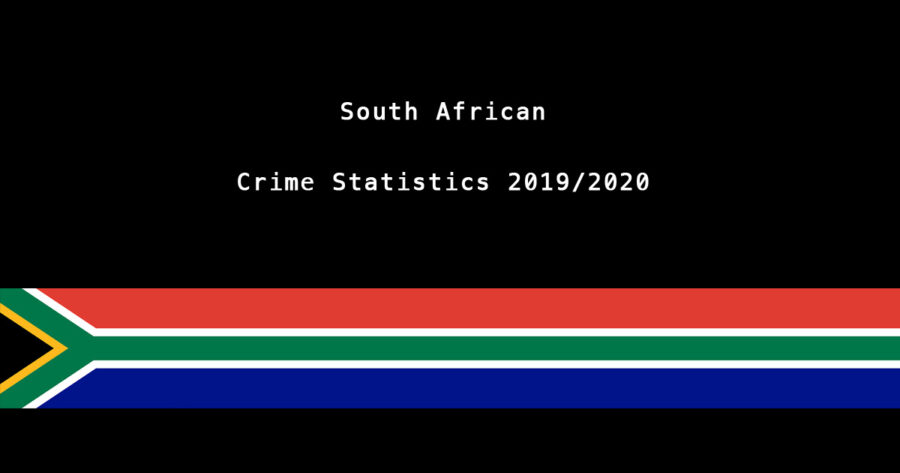 Latest Crime Statistics for South Africa: Increase in Murder Rate
The murder rate in South Africa, is again the highest it has been in 10 years, with an average of 58.4 murders per day in the country between April 2019 and March 2020, an increase of 1.4% from the previous report. Sexual offences increased by 1.7%, with sexual assault increasing by 4.2%. On average, 115.8 […]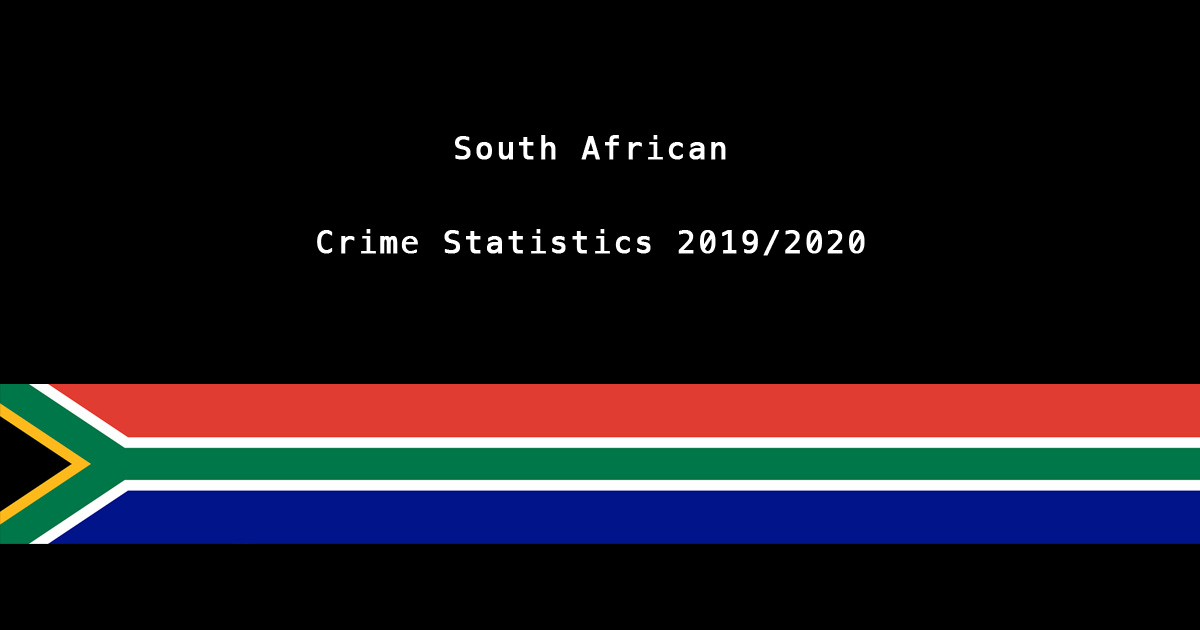 The murder rate in South Africa, is again the highest it has been in 10 years, with an average of 58.4 murders per day in the country between April 2019 and March 2020, an increase of 1.4% from the previous report. Sexual offences increased by 1.7%, with sexual assault increasing by 4.2%. On average, 115.8 people are tragically raped in South Africa every day. Contact crimes also increased by 0.7%.
Fortunately there were some decreases, announced by the South African Police Minister Bheki Cele today, 31 July 2020, when delivering the annual Crime Stats report. Community reported crime decreased by 2.7%, stock theft by 4.2 %, and property related crimes, including burglary at residential premises declined by 6.7%. He said: "Furthermore robbery at residential properties has also recorded a decrease of 5.8%."
Cash in Transit robberies recorded a decrease of 10,4% and bank robberies declined by 100,0%. During the period under review, there were no bank robberies in South Africa.
However, in the same category, Carjacking and Truck hijacking have recorded an increase of 13, 3% and 1, 7% respectively. Operational interventions have been deployed accordingly to address the growing increase, said Cele.
Slowing down the increase of violent crimes in South Africa
Minister Cele said: "The crime statistics for 2019/2020 reflects the slowing down of the increase in violent crimes. Indeed we are not where we want to be, however we are pleased with the improvements in most stubborn crime categories."
In contact crimes, particularly Murder, SAPS has recorded a trend of halving the case increase in the past 3 years:
– In 2017/18 the case difference was 1320
– In 2018/19 the cases difference was 686
– In 2019/20 we have recorded a case difference of 303
However, it is still an increase each year and, according to DA Shadow Minister of Police Andrew Whitfield: "The crime stats once again indicate that South African Police Service (SAPS) is losing the battle against most major crimes."
AfriForum's Ian Cameron didn't sugarcoat it, tweeting after the SA Crime Stats announcement: "#SouthAfrica is a severely violent country, sick in terms of moral fibre, with a severely disabled justice system. #CrimeStats"
Confusing Crime Stats
The DA said it will urgently write to Cele to provide clarity on several problematic and confusing aspects of the annual crime statistics for 2019/2020… including statistics concerning rape in which the Minister said the overall number of rapes increased by 1.7% to 42 289 cases, but rapes against women and children decreased by 15.8% to 25 801 cases. "These figures appear to indicate that 16 488 rape cases were against men," said Whitfield. "Minister Cele must account for these discrepancies and whether SAPS is using the stats to play political games in trying to paint a rosy picture with regards to gender-based violence."
Farm attacks and murders in South Africa
National Commissioner, General Khehla Sitole, also confirmed today that incidents on farms increased from 41 to 46 and murders from 47 to 49.
"The DA welcomes the inclusion of farm attacks in the crime statistics but calls on SAPS to accelerate the full implementation of the rural safety strategy," said Whitfield.
KZN is Murder Hotspot
KwaZulu-Natal remains the province with the highest murders with 4 859 recorded cases (an increase of 10.6%) followed by Gauteng with 4 555, the Western Cape with 3 975 and Eastern Cape with 3 879.
According to Cele, Umlazi and Inanda townships are the murder hotspots in the KwaZulu-Natal.
"KZN also recorded an increase in sexual offences and trio crimes. Operational interventions are in place to stabilise KZN; including strengthening the resources under Operation Vala in KwaZulu-Natal," said Cele.
Meanwhile, the Western Cape is showing some improvements with statistics indicating that specialised policing in targeted areas does produce results.
For the first time in many years, Nyanga Police Station recorded a 36.0% decrease in murder. "Even last year there was a decrease. We are indeed turning the tide against crime."
Meanwhile, in attempted murder, Gauteng tops the statistics with 4 639 cases, followed by KwaZulu-Natal with 4 161, the Western Cape with 3 555 and Eastern Cape with 2 409.
Police Officers killed on and off duty
During the year, there were 73 police officers killed of which 35 were murdered on duty and 38 off-duty.
Effect of COVID-19 on South African Crime
The Minister said the COVID-19 pandemic has drastically redefined traditional policing.
In the call of duty during this pandemic, the SAPS lost a total number of 113 police officers, while 12 138 have contracted the virus with 254 hospitalised and 4 904 recoveries.
"We would like to pay our respect and salute the role of our departed members in the fight against crime. We also want to convey our sincere condolences to their families, their children, spouses and colleagues," said Cele.
8-year-old raped and murdered in South Africa
Today's crime statistics come as the country is reeling from the horrific murders last weekend of Elzabie Brand and her parents who were abducted from their farm in the Northern Cape; and the brutal rape and murder of a little 8-year-old girl – Mabereki Molamudi – in Limpopo province.
Mabereki, from Xipungu village outside Letsitele, had been left with a caregiver when she went missing on Monday, 27 July. SA Police established that the Grade 1 learner was last seen with the suspect walking to a nearby shop. SAPS followed up a lead that the suspect had gone to Acornhoek to consult with a traditional leader… where he was later arrested. Mabereki's body has since been recovered, hidden in the bushes.
On Thursday, hundreds of South Africans in Hartswater held a peaceful protest outside the court where the Brand family suspects appeared. South Africans have had enough of violent crimes that ravage a country that holds such promise, known internationally for its friendliness and spirit of hope and unity.
Sources: DA, SAPS, SANews.gov.za, AfriForum