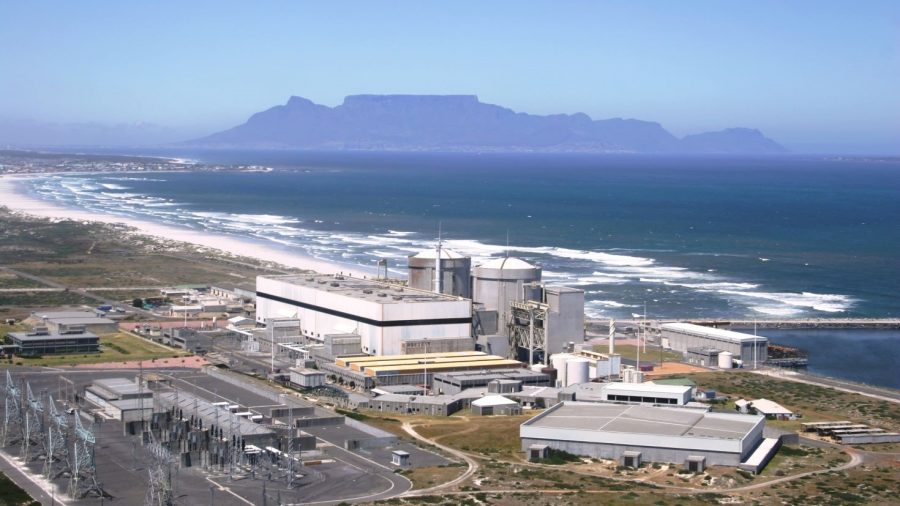 No Quick Fix for Eskom as South Africans Face 2 Years of Permanent Loadshedding
Eskom Board Chairperson Mpho Makwana says the power utility is exploring the possibility of permanently implementing Stages 2 and 3 of load shedding in SA over the next two years in order to give power stations the "headroom" to address power station maintenance and ensure predictability for South Africans. He was speaking during a virtual […]
Eskom Board Chairperson Mpho Makwana says the power utility is exploring the possibility of permanently implementing Stages 2 and 3 of load shedding in SA over the next two years in order to give power stations the "headroom" to address power station maintenance and ensure predictability for South Africans.
He was speaking during a virtual media briefing on the power utility's system challenges and a presentation of its turnaround plan on Sunday.
Makwana explained that this move is part of a broader plan to recover Eskom's ailing coal fleet power stations. He said:
"The recovery of generation will not happen within a short space of time. The execution of the recovery plan requires that power stations are given the headroom to execute the recovery plan that requires either adding additional capacity to create space to do so while ensuring that proper maintenance is done so without a constant drive that is reactive.

"We want to ensure that we create some predictability by implementing some level of permanent stage of Stage 2 and 3 load shedding for the next two years in order to give sufficient space for maintenance while giving the country a level of predictability or consistency to plan their lives better.

"Shuttling from one stage [of load shedding] to another in a short space of time is not good for any business in any context within our communities."
Makwana assured South Africans that teams at power stations around the country are "working hard to get better" reliability.
He said that the "key levers" to address the challenges at the power utility are "issues relating to leadership, issues relating to organisational culture and power internal controls" with the process to appoint a new CEO and generation head already underway.
Turning Eskom around
Makwana said Eskom's recovery plan includes targeted recovery of Kendal, Matla, Majuba, Duvha, Tutuka and Kusile power stations in order to deal with the current load shedding challenges. He said:
"These stations must be prioritised by developing the best talent, sufficient capital and the best OEM [Original Equipment Manufacturer] support in critical plants.

"Getting the six power stations reliable and [the] additional unit at Kusile [expected back on the grid in July] will stop load shedding in a period of 24 months as we have previously indicated. We also need to protect and guard the best performing power stations such as Matimba, Medupi and Lethabo so that they do not deteriorate."
He added that the power utility will embark on providing incentives to power stations performing well:
"We need to… realise that best outcomes come when people are inspired and committed to deliver results. Therefore we need to incentivise the best performing stations as well as the people that are there to continue with retaining critical skills [and] sustaining world class performance at those power stations.

"Currently, there's no incentive in our organisation for spurring on good performance. This will also be vital as part of our turnaround plan to ensuring that we boost the morale and inculcate a high performance culture in Eskom."
The board chairperson highlighted that although the power utility faces challenges, these are not insurmountable.
The challenges are not insurmountable
"We are fast approaching the centenary of Eskom this March. This is testament to the rich history and resilience that this organisation has and by inference, the resilience of the nation that it serves.
"This confirms that the capacity challenges that Eskom is dealing with are not insurmountable. We do have the ability to fix the plant reliability and availability challenges," he said.
Makwana called on all stakeholders – including South Africans – to work with the power utility as it works towards a turnaround for the benefit of all. He said:
"The support required by Eskom from all South Africans is to use electricity sparingly.

"The Eskom distribution division will be intensifying their focus in demand side management efforts. There are numerous interventions that are being explored such as roof top solar roll-out, micro-grid roll out programme and energy conservation programmes such as energy efficient lighting.

"We need support with this and many other prospects that many other South Africans…continue to share with Eskom and government in a broad based national effort required from all communities and citizens to be part of the solutions to this load shedding challenge."
The National Energy Crisis Committee (NECOM) on Saturday released a six-month update on progress in the implementation of the Energy Action Plan. – SAnews.gov.za