Prince William Joins Tributes to Anton Mzimba, Brave Timbavati Ranger Heartlessly Killed
Prince William has joined in adding a tribute to Anton Mzimba, the brave ranger who was heartlessly shot and killed by suspected poachers outside of his home in the Timbavati Private Nature Reserve on Tuesday night, after reportedly receiving death threats in recent times. The Duke of Cambridge tweeted: "I'm deeply saddened to learn of […]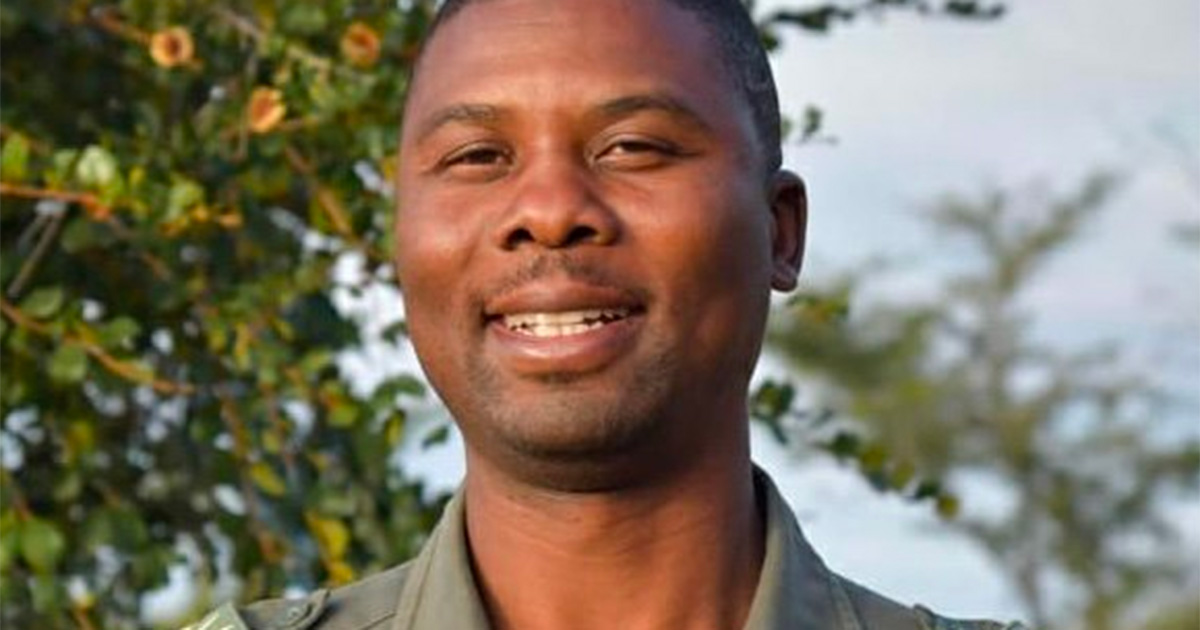 Prince William has joined in adding a tribute to Anton Mzimba, the brave ranger who was heartlessly shot and killed by suspected poachers outside of his home in the Timbavati Private Nature Reserve on Tuesday night, after reportedly receiving death threats in recent times.
The Duke of Cambridge tweeted: "I'm deeply saddened to learn of the killing of Anton Mzimba who I spoke to in November. Committed and brave, rangers like Anton are central to the conservation of Africa's fantastic wildlife. Those responsible must swiftly be brought to justice. My thoughts are with his family. W"
Timbavati responded: "Thank you Duke, we believe in keeping his legacy alive. We have lost a true hero. Gone but never forgotten. Thank you for your support and fight against wildlife crime. Anton Mzimba's legacy will go on."
Conservationist and former professional cricketer Kevin Pietersen tweeted in response to the Prince that it's unlikely the criminals will be brought to justice. "They won't be! Incompetence and deep rooted corruption a major issue!" he said.
Well known South African wildlife vet Dr William Fowlds voiced similar sentiments: "This appalling incident is a stark reminder that our rangers really are on the frontlines of a war, risking, and giving their lives, to protect our natural world from people who would destroy it for their own gains.
"The fact that Anton and rangers like him are not even safe at their homes is a terrifying truth. With #WorldRangerDay just a few days away there will be a lot of messages about supporting and protecting our rangers, but this is not an issue that can be addressed one day a year. These men and women should not have to pay with their lives to protect our natural heritage. It's a symptom of how broken our system has become that this can happen.
"He lived a hero committed to the wildlife he loved and cared for on our behalf. He sacrificed all for them, and our individual responses to shocking events like this must surely determine our collective destination. Let us resist death and choose life."
Helping Rhinos said his death "follows recent death threats and highlights the daily threat facing Rangers."
Timbavati said it is co-operating with the authorities in the investigations that are underway and needs to remain confidential about the details at this stage.
A hero who put rhinos and the world first
Anton always knew that he was risking his life, that he was a hero. In 2015, during an interview (watch below) he said: "I'm not shy to say to myself that I'm a hero… because I know that the poacher, before he can shoot at the rhino is going to shoot at me first. But that fear doesn't overcome the bravery that I have to save the rhino. So I will call myself that I'm a hero because I'm not working for my own interest. I'm doing it for the sake of the whole world…"
"You need someone who has a passion for being a field ranger. This is our calling. This is our mission. This is our legacy." – Head of Timbavati Ranger Services, Anton Mzimba
The following year, in 2016, Anton won the Field Ranger Award at the Rhino Conservation Awards.
Timbavati Reserve said Anton has left a legacy which they will, in his honour, "hold up high and never forget". "The Timbavati, as well as our Greater Kruger landscape, has not only lost a great man, but we have lost a special family member, a rhino warrior, a wildlife guardian, a loved one, a comrade, a friend and a true legend."
The reserve said: "We thank Anton for giving of his life and love to the wildlife and people of the Timbavati. He will be profoundly missed but never forgotten."
Tributes have poured in from around the world. Rhino Man said: "We were close friends with Anton. He was such a beautiful human. It's a devastating and tragic loss. Full of tears and heartbreak here. Our thoughts and prayers go out to his family, friends, and loved ones. We must work to honour his legacy. You will be deeply missed Anton. ??"
According to Timbavati, Anton began his conservation career in June 1997, as an erosion fieldwork team member. His early leadership skills shone through and in April 1998 he passed basic training to become one of the youngest field rangers within the unit. By 2003 he was promoted to Full Corporal Instructor, and in 2008 he was "lifted into the leader he was meant to be, Head of Ranger Services for the Timbavati Private Nature Reserve."
Anton once said (in the video below): "I just grew like any other child. I was ambitious. Wanting to know everything. But, amongst everything that I wanted to know – it was becoming a soldier, one day when I grew up I wanted to be a soldier." He was one of wildlife's best.
WATCH Heart of a Ranger – Rhino Conservation – with Anton Mzimba, 2015
Donate to Anton's family and legacy
If you wish to contribute and support Anton's family and legacy, please visit: