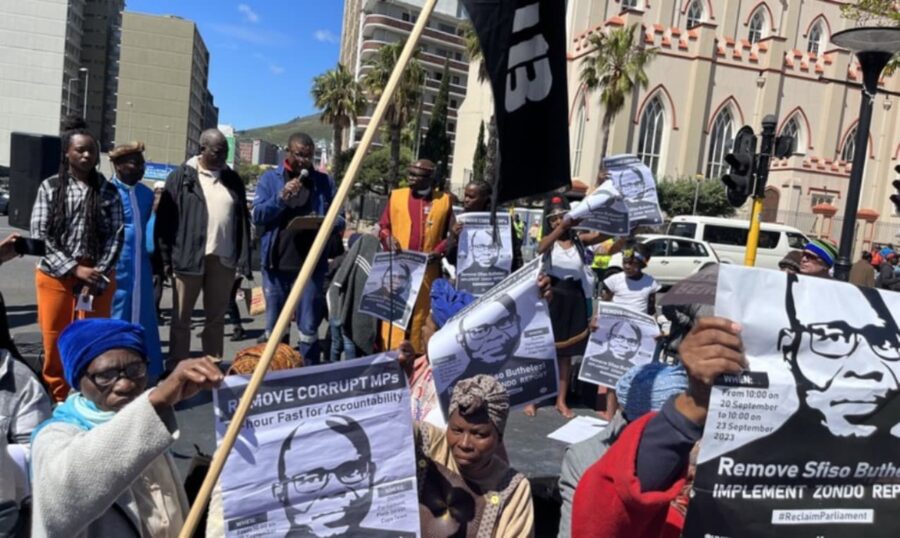 Protesters end three-day fast outside Parliament
Activists are demanding Parliament take action against Sfiso Buthelezi over allegations of corruption when he was chairperson of PRASA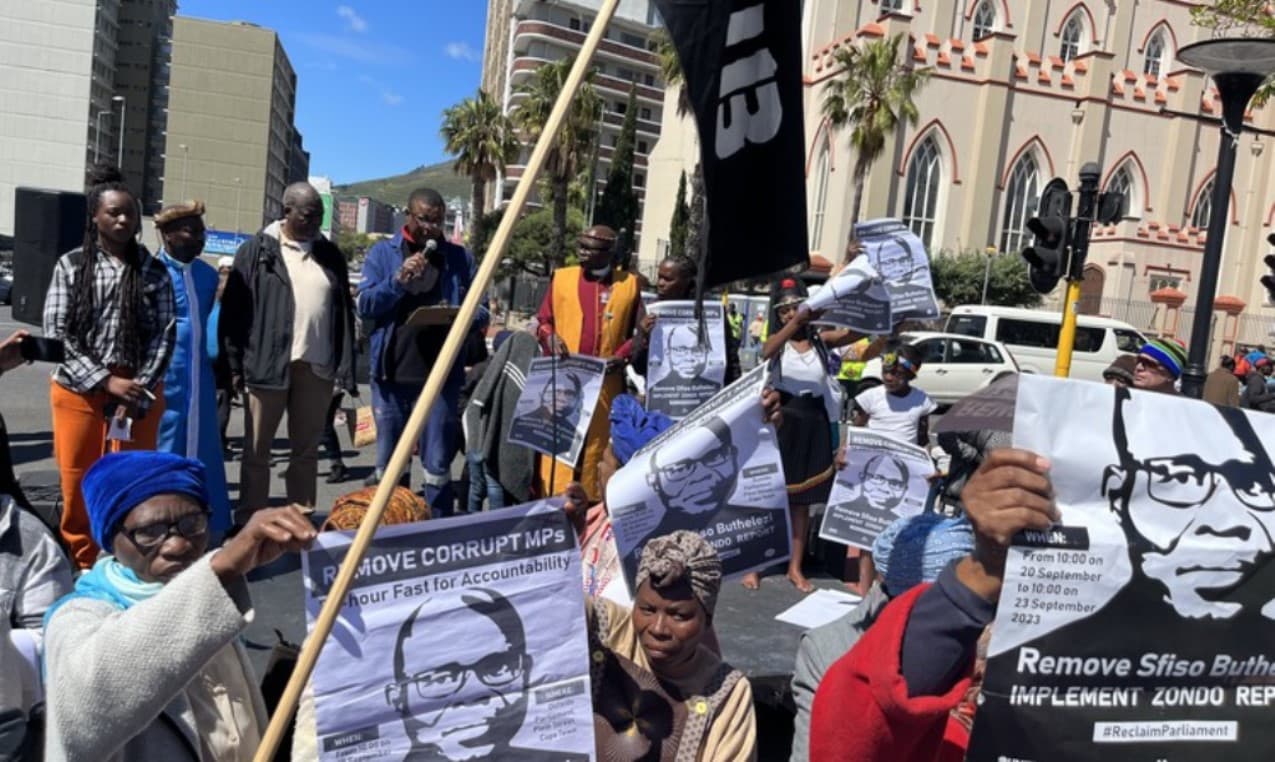 Activists from #UniteBehind and the Movement for Change and Social Justice (MCSJ) concluded a three-day fast outside Parliament on Friday afternoon.
The group, led by #UniteBehind leader Zackie Achmat, handed a list of demands to representatives of the office of the Speaker of Parliament and the Standing Committee on Public Accounts (SCOPA).
The protesters are demanding Parliament take action against Sfiso Buthelezi, chair of the Standing Committee on Appropriations and the former chairperson of the Passenger Rail Agency of South Africa (PRASA).
In April 2023, #UniteBehind took Parliament's ethics committee to court after it refused to dismiss Buthelezi. Buthelezi later threatened to sue Achmat for defamation, citing a radio interview in which Achmat claimed Buthelezi "benefited from corruption to the tune of at least R120-million".
The group is also calling for Chief Justice Raymond Zondo's recommendations from the Commission of Enquiry into State Capture to be implemented.
Protesters blame Buthelezi and five other ANC MPs named by Zondo for being "responsible for PRASA's demise".
Achmat said the fasting protest was to illustrate a country "starved of accountability".
Speaking about #UniteBehind's cases against the Speaker of Parliament and the Ethics Committee, Achmat said he would bring "thousands of people with hundreds of tents [outside Parliament]" should they refuse to come to a settlement.
ALSO READ: PRASA warns job seekers against fake website
Representatives from SCOPA and the Speakers Office accepted a memorandum but did not wish to comment for the media.
The activists have given Parliament a week to respond and if there's no feedback within a month then the protesters plan to return to Parliament.
Buthelezi has not responded to questions we sent on Wednesday.