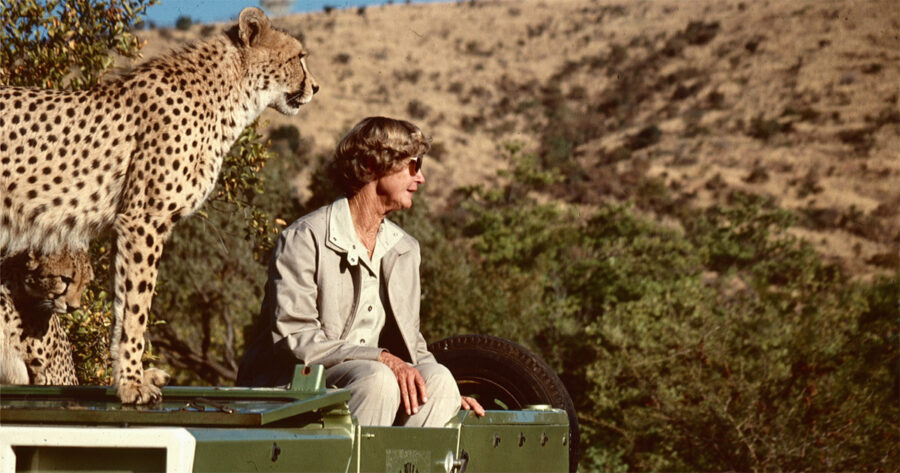 Renowned Cheetah Conservationist, Ann van Dyk, Passes Away at 90
Legendary cheetah conservationist Ann van Dyk has sadly passed away at the age of 90. Ann, the founder of the Ann van Dyk Cheetah Centre (previously called De Wildt), dedicated her life to saving the cheetah and was credited with helping bring it back from the brink of extinction. The Ann van Dyk Cheetah Centre […]
Legendary cheetah conservationist Ann van Dyk has sadly passed away at the age of 90. Ann, the founder of the Ann van Dyk Cheetah Centre (previously called De Wildt), dedicated her life to saving the cheetah and was credited with helping bring it back from the brink of extinction.
The Ann van Dyk Cheetah Centre said on Thursday: "It is with great sadness that we announce the passing of Ann van Dyk. She will always be remembered for her enormous contribution to Cheetah and Wild Dog Conservation." Tributes have poured in from previous volunteers, colleagues, tourists and friends. "So sorry to hear this ?? what an amazing lady and an amazing legacy she is leaving behind, volunteering at the centre was one of the best experiences of my life ❤️ thinking of you all x" said one.
Known in the past as the De Wildt Cheetah Centre the name was changed in 2010 to the Ann van Dyk Cheetah Centre as a tribute to Ann, who not only helped ensure the survival of the cheetah (it was removed from the endangered species list in 1986), but also helped save other rare and endangered species, as well as providing a home to wild animals that have been illegally kept and confiscated. Ann ran the Centre until not long before her 90th when she handed over to her nephew Eric van Dyk.
According to the centre's Facebook page, the Cheetah Centre (near Brits in North West) was established in 1971 (on her family's farm), initially as a cheetah breeding project. Since then the Centre has bred over 800 cheetah cubs, and undertaken several conservation projects including a successful African wild dog breeding programme (over 500 wild dog pups have been born at the centre). Today the centre is home to almost 80 cheetah and over 20 African wild dogs.
According to an article in Kommorant last year, more than 80 research publications have been written and undertaken through the facility (contributing further to the survival of the species), and it has an outreach education programme that has reached over 100,000 learners since its inception in 2003.
Ann's book 'Cheetahs of De Wildt' can be ordered from the Cheetah Centre.