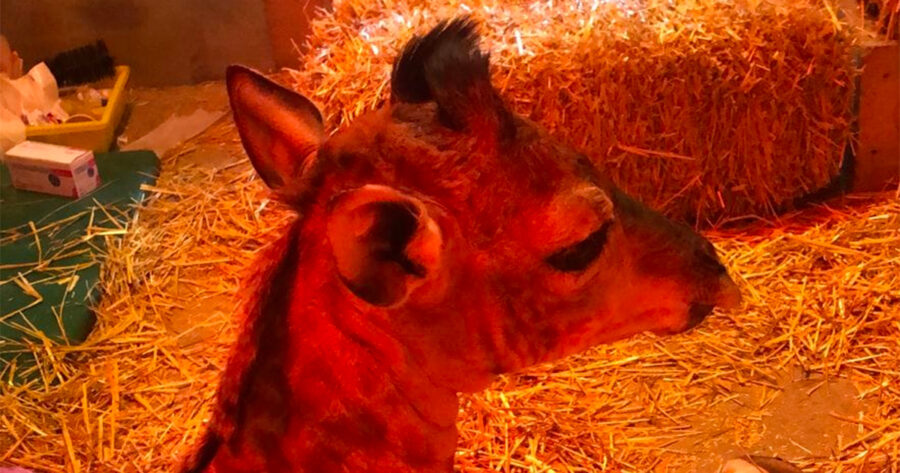 Rescued Baby Giraffe Marvin Sadly Passes Away
The little giraffe – named Marvin – that was saved a few days ago by The Owl Rescue Centre in Hartbeespoort, South Africa, has sadly passed away, despite enormous efforts by the kindest humans to help him recover. According to the non-profit, Owl Rescue Centre, Marvin was either a "premature baby or..  his mom was […]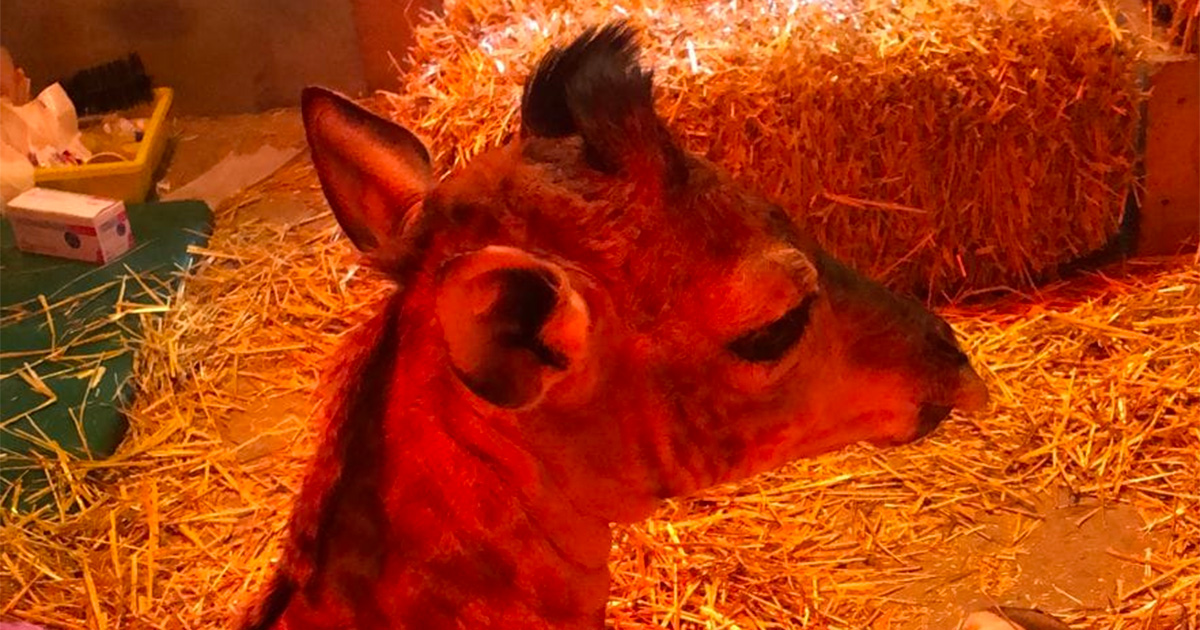 According to the non-profit, Owl Rescue Centre, Marvin was either a "premature baby or..  his mom was a first time mother, things went pear-shaped and he was abandoned". He was first discovered lying in the veld by a couple of guides out riding at Harties Horse and Trail Safaris yesterday, close to the Silkaatsnek Nature Reserve.
Owl Rescue Centre, Bryanston vets and wildlife vets at Onderstepoort did everything they could to help him thrive, giving him round-the-clock care.
The team was even milking a cow to feed him important colostrum to build up his immunity.
But sadly this morning, Owl Rescue Centre posted this update:
"We have sad news. Our baby giraffe patient Marvin crossed the rainbow bridge. The veterinary hospital did their best to try and save the little guy, but sadly his little body gave up. We so wish we could have had a different outcome. Some days are tougher than others."
The news has devastated all Marvin's fans. But as one social media follower said, "at least Marvin died hopefully knowing how much he was loved and cared for".