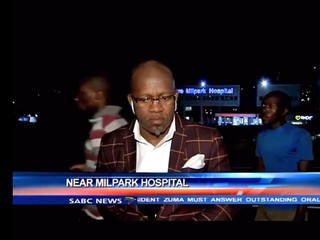 The Lighter and Darker Side of South Africa as SABC Editor Mugged on Camera
When I started my blog – Mes Clics et Mes Claques – soon-to-be-a-year-ago, I deliberately opted to focus on the (many) positive sides of this incredibly beautiful country, South Africa…my new adopted home from France. However, a few times I have received private messages from overseas followers asking about safety, crime etc. It's always a tricky question indeed. I […]

When I started my blog – Mes Clics et Mes Claques – soon-to-be-a-year-ago, I deliberately opted to focus on the (many) positive sides of this incredibly beautiful country, South Africa…my new adopted home from France.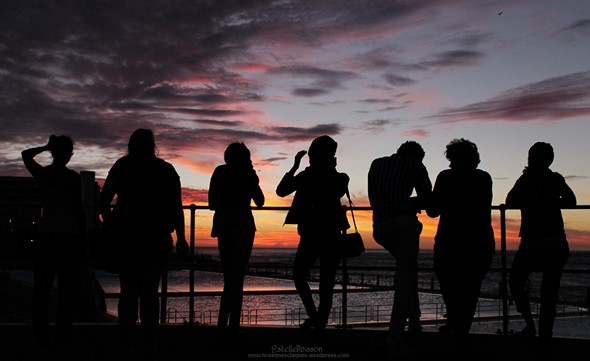 However, a few times I have received private messages from overseas followers asking about safety, crime etc. It's always a tricky question indeed. I have even been told by a couple of the small minority of bitter South African expatriates that I was way too naive to love this country, and I should get back to Europe, ASAP. (Btw, most are happy that I love their country!)

Well, South Africa is a versatile and magnificent land of contrasts and differences, which usually take your breath away (FYI the name of my blog 'mes clics' and 'mes claques' refers to my photo shots, and the slaps I receive in the face when I discover something new, different or shocking).
Unfortunately, at times, those things that take your breath away are not because of beauty, power or singularity. At times, you can feel horrified.
I have to admit, I decided since last September, not to watch the news – local or international – not to feed myself with the horrible newspaper headlines. And sometimes, even, I switch off my favourite radio station while driving in my car, as I'm fed up with the dramatic news.
A few weeks ago, I was asked this question about South Africa: "how come people say you cannot walk around with a camera around your neck and you have to watch your bag at all times, but at the same time, you have motorbikes, and some people even drive open convertible cars?"
Tricky one, again. My answer would be "luck?"
I have to say I've been living in Durban for almost two years, travelling around a bit, many times on my own, and I NEVER EVER have had a bad experience, so I might be biased. On the other hand, some of my very good friends have been attacked and robbed at home a few weeks ago, and they live five minutes away from us.
If I was to give one piece of advice, it would propably be: Don't watch your bag at all times, watch your common sense, and keep in mind that life is more valuable than any thing people can take away from you.
To Illustrate my "morning speech", here is footage of a mugging that happened almost live on TV last night. Long story short: Vuyo Mvoko, an experienced journalist, is standing in front of a Hospital, a few seconds before going on air. A man walked past behind him, next thing, two other men joined him and mugged the SABC team right there. The journalist explains that he was confused as he was the only one facing the white light, and couldn't get a clear view of what was happening. He says it was "all in a day's work".
One of the thieves held a gun against them, and they got away with their cellphones, computers and other items. This is quite shocking, to say the least. (And also comedic that the muggers did in broad camera light!)
I'm glad to know no one was hurt though. Do you get why I choose not to watch the news?
Below is the video of the SABC reporter being mugged on camera incident:
And for a bit more drama, on Saturday we drove past a crime scene at a local petrol station packed with police vehicles after a cash-in-transit vehicle was attacked. Here is the security footage released a bit later that day:
This article originally appeared on MesClicsetMesClacs, and is republished here with kind permission of Estelle Poisson.
SABC News Crew Mugging Update: Police have vowed to find and arrest the men who robbed the TV news crew during a live crossing last night. Police said the armed men robbed the crew of their valuables, including laptops and cellular phones. No injuries were reported. A case of robbery and theft has been opened. Gauteng Provincial Commissioner Lt General Lesetja Mothiba said "We are shocked at the brazen nature of this crime. The robbers attacked the crew while the cameraman was filming this incident."