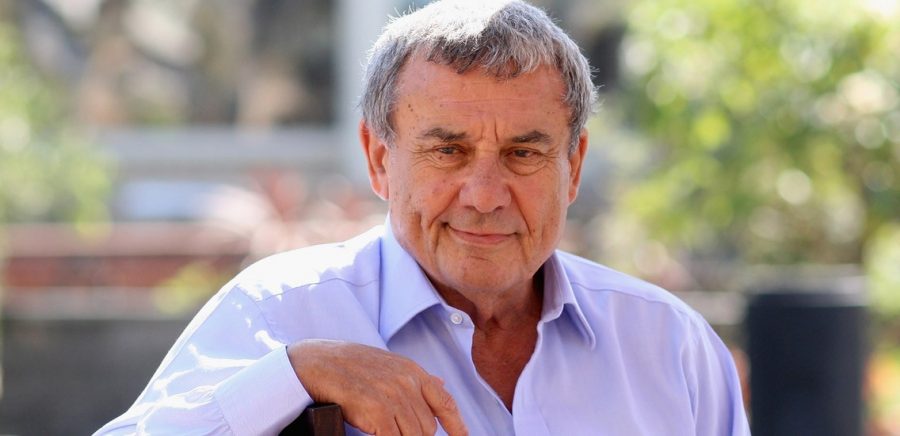 Sol Kerzner, South African Hotel Tycoon, Passes Away at 84 from Cancer
South Africa's most famous hotelier, Solomon 'Sol' Kerzner, has passed away today – 21 March 2020 – at the age of 84, after a lengthy battle with cancer. According to Sun International, Kerzner was at his home in Leeukoppie Estate in Cape Town, surrounded by his family. His family have reportedly said that Kerzner requested […]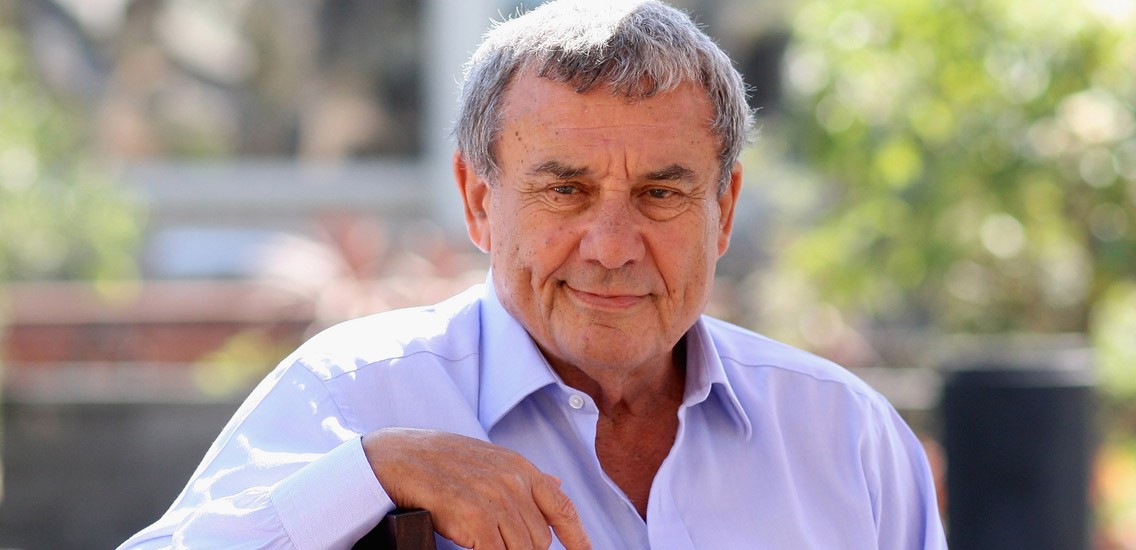 South Africa's most famous hotelier, Solomon 'Sol' Kerzner, has passed away today – 21 March 2020 – at the age of 84, after a lengthy battle with cancer.
According to Sun International, Kerzner was at his home in Leeukoppie Estate in Cape Town, surrounded by his family.
His family have reportedly said that Kerzner requested that – since we're living the age of Corona – that his funeral be small and private "with only immediate family in attendance".
Kerzner's family spokesperson, Ian Douglas, told eNCA that Kerzner had a great sense of humour and was a good friend; although he also had  a temper but at least you "always knew where you stand with him".
Kerzner's son Brandon posted an official press release in which it says: "The son of Russian immigrants, Kerzner was born in Johannesburg, South Africa, in 1935. The youngest of four and the only son, Sol was a working class boy from a rough neighbourhood but he would grow up to become one of the most influential entrepreneurs in South Africa…
"The complexity and sheer determination of the man is only hinted at by the fact that at the age of 12 Sol played with the Johannesburg Symphony Orchestra while, in the same year, he took up boxing – initially for reasons of self-defense in the tough Bez Valley suburb where he grew up and, later, as a serious sport. Almost needless to say, by the time he graduated from the University of the Witwatersrand with a degree in accountancy, Kerzner was varsity welterweight champion.
"For someone who lived much of his life in the public eye, Kerzner was a surprisingly private person and although many of his former colleagues and partners will attest to this remarkable man's fighting spirit and grit, few knew that Sol also had a softer side."
The family said: "In spite of his international celebrity status and the demands of maintaining a massive business reputation, Sol always remained an intensely family-oriented person."
Andrea, his daughter, said: "Dad taught us family values — no matter how busy he was, he always made time for us, his family. He would take a call from any one of us in the middle of an important meeting or fly half-way across the world to get to a grandchild's birthday party. For Dad, his family were everything, his joy."
According to Sun International, the company Kerzner founded – he was a visionary and a pioneer. The company paid tribute to Kerzner in a statement late on Saturday evening.
Kerzner was a legend in South Africa and known in many parts of the world where he created five- and six-star luxury resorts in idyllic locations. He also had a high profile marriage to former Miss World Anneline Kriel.
The accountant-turned-hotelier's career spanned six decades in which he created three of the world's most successful hotel companies, and reinvented luxury travel.
It was during a helicopter trip in 1978 that Kerzner flew over the Pilanesberg and fell in love with the land that was to become Sun City (opening on 7 December 1979).
"Sun City would be instrumental in arming him with the "template" he needed to bring his fantasy resorts and pleasure parks to life…" said Sun International.
The company described Kerzner as a "charismatic risk taker" who established his name through a suite of upmarket Durban hotels – including South Africa's first five-star hotel, The Beverley Hills, and later the Elangeni and Maharani.
"In 1969, just seven years after opening his first hotel and dinner club in downtown Durban, he formed a partnership with South African Breweries to create the Southern Sun group of hotels and casinos," said the tribute.
"Due to the rigid apartheid gaming laws, he was forced to look to other African countries and in 1972, he built Botswana's five-star Chobe Game Lodge – where Elizabeth Taylor and Sir Richard Burton spontaneously tied the knot on what was supposed to be a two-day visit to the luxury bush retreat.
"In the mid-70s, when foreign investment in South Africa had reached an all-time high, Kerzner broke into the Mauritian market, opening the five-star Le Saint Géran Resort in 1975. Always one step ahead of the game, Kerzner's move proved to be lucrative and gave Southern Sun the financial boost it needed for his "breakout development".
"Back in South Africa, negotiations with the tribal council of Bophuthatswana would turn in his favour and, once the gaming licence was in place, Sun City development began."
He was also a "rule-breaking pioneer", said Sun International, whose Sun City helped him push boundaries.
"Although long hours and a "jet-setting lifestyle" triggered a near-fatal heart attack in 1980, Kerzner was back at work two weeks later to begin plans on the three-star Aloe Ridge hotel, as well as on a new casino-resort on South Africa's majestic Wild Coast," said Sun International.
His Sun City stage seated 6,000 and – despite boycotts by the international community, Sun City attracted Dolly Parton, Eric Clapton, Sting, Queen, Elton John, Liberace, Michael Jackson, Shirley Bassey, The Beach Boys, Linda Ronstadt, and Liza Minnelli, to name a few.
He bolstered Sun City's resort appeal with the addition of an 18-hole golf course, designed by his long-time friend and golfing legend Gary Player.
As recorded in the "We Will Rock You" commercial, Sun City encapsulated the hedonistic spirit of the '80s, replete with a casino and heavyweight boxing bouts.
In 1983 Kerzner launched Sun International, and in '84 he listed it on the Johannesburg Stock Exchange. Kerzner then raised the capital to fund Sun City's first five-star hotel – the R50-million Cascades. That year, Sun International opened Lesotho Sun, and – as gaming licenses became available – he opened in other 'homelands' including the Morula Sun, Fish River Sun and more.
Next was The Palace of the Lost City… which oozed African opulence.
Kerzner's team were trained to deliver excellence and blow the "customer away by giving them an experience ahead of what they expect."
According to Sun International, Kerzner was committed to boosting the country's employment, and at a private meeting held in Johannesburg two weeks after Nelson Mandela's release from prison, the future statesman lauded the hotelier for his contribution, when he said: "It's great that a young Jewish man is creating thousands of jobs out in the African countryside."
In 1995, Kerzner was given the honour of hosting Mandela's presidential inauguration reception at Sun City.
Kerzner's overseas expansion included the Atlantis resort in The Bahamas, Mohegan Sun Casino in Connecticut, USA, and more.
In 2002 Kerzner launched his second luxury resort collection, One&Only Resorts, with plans to develop properties in the Middle East, Mexico, Morocco, Hayman Island (Australia), the Maldives and South Africa.
With success, sadly came sacrifice. During research for one of his tourist destinations in October 2006, his eldest son Howard ('Butch') who was a chief executive of the company, died in a helicopter crash in the Dominican Republic.
Sun International said "this was a devastating blow for Kerzner – 'the company would never become a family business'."
Sun International said: "In 2008, as part of a massive US$1.5-billion joint-venture with the Dubai-based Istithmar World, Kerzner honoured his son's legacy with the opening of Atlantis The Palm – a 1 539-room hotel comprising a seven-hectare waterpark on Dubai's prestigious Palm Jumeirah Island.
"To open his Dubai showstopper, Kerzner spent US$20 million – the largest amount ever spent on a hotel launch – for an evening that included impromptu performances by friends Stevie Wonder, Michael Jackson and Natalie Cole, as well as a fireworks display by the company that lit up the 2008 Beijing Summer Olympics. In a visual ode to Butch, Kerzner didn't skimp on the details!"
In 2009, Kerzner made his South African comeback – in time for the 2010 Soccer World Cup -with the opening of the six-star One&Only hotel at Cape Town's V&A Waterfront.
That year Kerzner was announced on Queen Elizabeth's honours List and was awarded the Insignia of Knight Commander of the Most Distinguished Order of St Michael and St George for his contribution to business and the community of The Bahamas.
Kerzner's last contribution to the resort industry was bringing Atlantic to the South China Sea.
Sun International said: "How do you define the legacy of a stalwart who has built a cross-continental empire of hotels, casinos and resorts? With the many triumphs, there were tragedies along the way, but these never deterred a man who was destined to make his mark.
"Kerzner's journey may sound like a rags-to-riches tale, but it really is the story of a man who built a legacy on humble beginnings. As the youngest of four children of Russian immigrants, Sol was born in the modest suburb of Doornfontein in 1935. His parents worked tirelessly selling fruit and vegetables in Johannesburg, and eventually saved enough money to open a small guesthouse in Durban."
The guesthouse inspired Kerzner's interest in the hotel business.
"He may have loved the extravagance and fanfare that came with the job, but Kerzner also adored his family and was a doting father and grandfather. Although Butch's death left an irreplaceable void in his life, his four other children have leveraged their father's legacy and succeeded in their respective professions and personal pursuits," said Sun International.
Just last year, Kerzner received a Lifetime Achievement Award at the 2019 International Hotel Investment Forum in Berlin for his contribution to the hotel and casino industry. As one of the greatest hoteliers of our time.
"He will go down in history as one of the most influential self-made entrepreneurs that South Africa has ever produced – one that Forbes Africa once nicknamed "The Five-Star Millionaire"," said Sun International.
"When you think of the monumental mark that Kerzner made on the industry, you could call him a "trailblazer", "rain-maker" and "game-changer". He dined with dignitaries and shook hands with sheikhs. He entertained presidents and fluttered with Hollywood celebrities. But beyond the fancy titles and accolades, Kerzner was a heroic hotelier, who, in the pursuit of perfection, leaves a legacy that is inherent in the tapestry of hotels he created; a collection of dreamy developments that are synonymous with decadence, luxury, vision and success.
"Perhaps the most befitting title is the one he inherited after founding Southern Sun in 1969. Right from the start, Kerzner aimed for the moon and reached the sun time and time again. What made the "Sun King" so iconic is that he did it with so much passion and soul."
Kerzner once said: "It's not all about the titles, how much money you would have made or what you would have gotten from it. It's about having some fun, being able to create things…"
Sol is survived by his children Andrea, Beverley, Brandon and Chantal and 10 grandchildren.
A public memorial will reportedly be held at a later stage.
WATCH VIDEO: Business tycoon Sol Kerzner dies of cancer at 84
https://www.facebook.com/permalink.php?story_fbid=10157783949436346&id=683666345