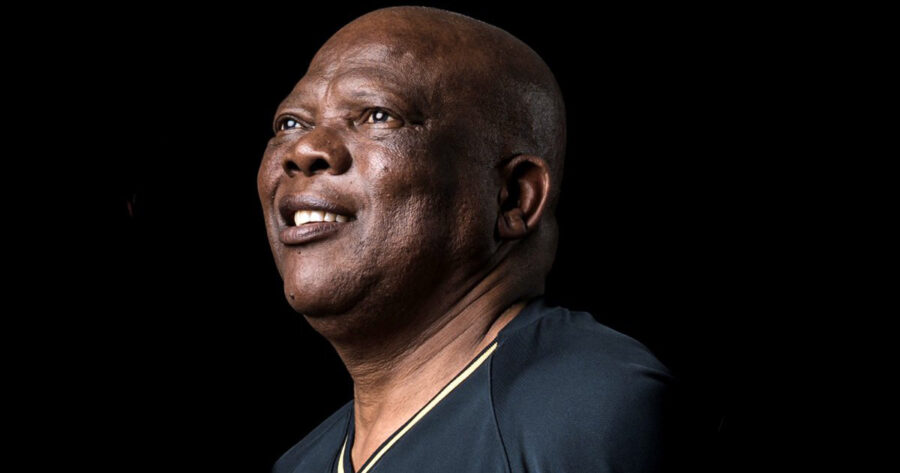 South Africa Mourns Passing of 2 Sports Greats: Leonard Chuene and Ryder Mofokeng
Millions of South Africans are mourning the deaths of two prominent sports people – Athletic South Africa former President, Leonard Chuene and former Kaizer Chiefs captain, Ryder Mofokeng. Chuene died on Friday, 1 January 2021 while Mofokeng passed away on Saturday, 2 January 2021. "What a sombre way to welcome 2021; two respected sports people […]
Millions of South Africans are mourning the deaths of two prominent sports people – Athletic South Africa former President, Leonard Chuene and former Kaizer Chiefs captain, Ryder Mofokeng.
Chuene died on Friday, 1 January 2021 while Mofokeng passed away on Saturday, 2 January 2021. "What a sombre way to welcome 2021; two respected sports people passing away in successive days. We mourn together with their families and friends. The two esteemed men have run their race and may their souls rest in peace," said SAFA President Dr Danny Jordaan.
Tributes to Leonard Chuene
The Comrades Marathon Association (CMA) said it was saddened by the tragic passing of Comrades Marathon Honorary Member, Green Number runner and former Athletics South Africa President, Leonard Chuene. He was 68 years old. CMA said:
Leonard completed 12 Comrades Marathons between 1987 and 2000, earning 11 Bronze medals and 1 Silver medal. He achieved his Best Time of 07:19:25 in the 1991 Comrades Marathon Down Run at the age of 38.

Leonard ran for the Diepkloof Athletic Club, of which he was also a long-standing Chairperson; as well as being a member of the Central Gauteng Blind Sports in later years.
He has also been credited with founding the Soweto Marathon, along with athletics administrator, Banele Sindani and development officer, Boycie Ntlwane.

Leonard was honoured with CMA Honorary Life Membership at the 2002 Spirit of Comrades Awards Gala, alongside long-serving volunteer, Theo Millar who was awarded Life Membership and current CMA Chairperson, Cheryl Winn, awarded Life Membership with Honours.

Winn has extended her heartfelt condolences on behalf of the CMA Board to the Chuene family, friends and running community, saying, "We are deeply saddened by the untimely passing of a true Comrade, Leonard Chuene. His passion for the Comrades Marathon and running in general will be remembered by many, as well as his contribution to athletics during his lengthy tenure at our athletics federation, ASA. Our thoughts are with his loved ones at this sad time."
South African Football Association (SAFA) President, Dr Danny Jordaan said: "Apart from being an established sports administrator, Chuene played a leading role in integrating various splintered sporting bodies into a single entity after the new dispensation. This is a massive loss to South Africa.''
Mourning Ryder Mofokeng, Kaizer Chiefs' legendary captain
Dr Jordaan said SAFA was also devastated by news of the passing away of Johannes 'Ryder' Mofokeng, Kaizer Chiefs longest serving captain.
Kaizer Chiefs Club announced on their social media platforms that Mofokeng had passed away on Saturday. The club said:
It is with great sadness that we announce the passing of our legend and longest serving Kaizer Chiefs captain Johannes 'Ryder' Mofokeng.

The Chairman has on behalf of the Club expressed his heartfelt condolences to the bereaved family & friends.

Robala ka kgotso Phoka.
Bantu Holomisa tweeted: "My condolences. He served Chiefs with dedication. A diminutive half back who played along with the likes Ten Ndzimande , Bull Lehoko, Ace Ntsoeleng , Shaka Ngcobo , Malombo Lechaba , Banks Setlodi , Wakawaka Lekoebe etc . Thank u for developing other young ones after you. RIP"