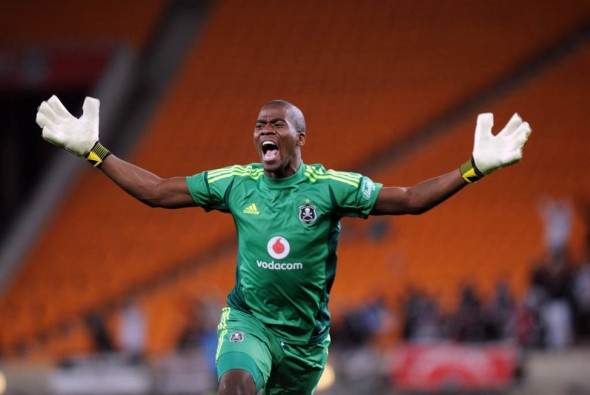 Bafana Bafana Captain Senzo Meyiwa Shot Dead. South Africans Plead #EnoughIsEnough
South Africans have reacted with sadness, shock and outrage at the killing of Bafana Bafana captain Senzo Meyiwa last night during a robbery gone wrong, with many citizens taking to social media platforms this morning to declare #EnoughIsEnough. Update 26 Oct 2020: 5 Suspects Arrested in Murder of Bafana Bafana Captain Senzo Meyiwa. It is […]

South Africans have reacted with sadness, shock and outrage at the killing of Bafana Bafana captain Senzo Meyiwa last night during a robbery gone wrong, with many citizens taking to social media platforms this morning to declare #EnoughIsEnough. Update 26 Oct 2020:

5 Suspects Arrested

in Murder of Bafana Bafana Captain Senzo Meyiwa.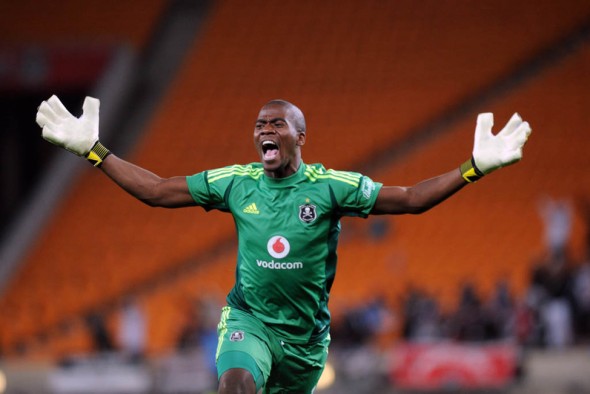 It is reported that Meyiwa was shot at about 8 pm by two intruders in a house he was visiting in Vosloorus (which according to reports was the house of his girlfriend, South African singer Kelly Khumalo).
The two men allegedly demanded a cell phone and money before shooting Meyiwa. They fled the scene, on foot, with a third man who had been waiting outside.
The 27-year-old was rushed to hospital but, according to the South African Police, was "sadly declared dead on arrival."
The police tweeted a series of messages calling for "calm" and said "we can assure all South Africans that we will do all we can to bring Meyiwa's killers (to) book".
They have also offered a R150,000 reward for any information leading to the arrests.
South Africa's President Jacob Zuma said "the law enforcement authorities must leave no stone unturned in finding his killers and bring them to justice. Words cannot express the nation's shock at this loss." (See the President's full quote below.)
Goalkeeper Meyiwa had been in action on the field as recently as Saturday night where his team, Orlando Pirates, defeated Ajax Cape Town 4-1 at Orlando Stadium.
The soccer player had been one of Bafana Bafana's greatest stars lately, captaining the team during their last four 2015 Afcon (African Nations Cup) qualifier matches and not conceding a single goal in those matches.
In a statement released late last night the Orlando Pirates said: "The Orlando Pirates Football Club family has learned with sadness about the untimely death of our number one goalkeeper and current captain Senzo Meyiwa."
Orlando's chairman Dr Irvin Khoza said: "This is a sad loss whichever way you look at it – to Senzo's family, his extended family, Orlando Pirates and to the nation."
The club will be holding a press conference this morning.
Some messages from around the nation and the world have included:
"How do you kill someone for a cellphone?" – Bafana teammate Tsepo Masilela.
"Beyond devastated at the loss of our captain & friend Senzo Meyiwa. thoughts & prayers are with his family & friends at this terrible time" – Teko Modise, Mamelodi Sundowns player.
"When does it STOP South Africa?" – Darren Keet, Belgian-based goalkeeper & Meyiwa's understudy over the last four internationals.
"What a tragic loss @SenzoMey1 was an unbelievably honourable human, friend & sportsman. The Country is mourning your loss #RIPSenzoMeyiwa" – former Orlando Pirates coach Augusto Palacios.
"Saddened to wake up here in New Zealand and hear such horrific news about the passing of Senzo Meyiwa," – South African cricketer, Wayne Parnell.
"We mourn the death of this young footballer and team leader whose life has been taken away at the prime of his career. The law enforcement authorities must leave no stone unturned in finding his killers and bring them to justice. Words cannot express the nation's shock at this loss. We wish to extend, on behalf of government and all the people of South Africa, our words of condolence to his family and relatives, his friends and peers in the football game, his club Orlando Pirates and our national soccer team as well as the football fraternity as a whole. May his soul rest in peace," – President Zuma, South African President.
Meyiwa's Journey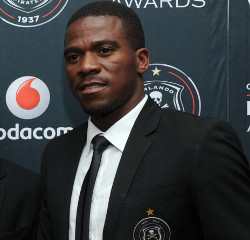 According to the biography of Senzo Robert Meyiwa on the Orlando's website "not many people may know this but goalkeeper Senzo Meyiwa began his football career as a striker for London Cosmos in his hometown Umlazi, KwaZulu-Natal.
"Shortly after his conversion to the number-one position, Meyiwa, went to represent his province in the Transnet U14 and Coca-Cola U17 Inter-Provincial tournaments in 2000 as a 13-year old. It was through one of these competitions that young Meyiwa was identified by scouts who referred him to try out with the Pirates Development Academy.
"After impressing at development level and earning the tag of best keeper of the Academy, Meyiwa got his big break to play for the first team in the 2005/06 season. However, it was only in 2007, when he made his mark at the club. In that season Meyiwa cemented his place as Pirates' first choice keeper, making a total 24 league appearances for the club, far exceeding his record of one appearance in the previous campaign.
"But following a successful 2007/08 season, the former South African U23 international had to face stern competition with the arrival of Bafana Bafana goalkeeper Moeneeb Josephs to the Bucs stable.
"Senzo played number two to Josephs since then, but again got his big break when Josephs was benched in a league game due to injury.
"Since getting the nod as first choice keeper, Meyiwa never looked back. He literally carried the club in the African Champions League 2013 edition, making important saves and guiding the team to the finals of the ALC 2013."
Thank you Senzo Robert Meyiwa for your great contribution to South Africa. May you Rest in Peace.