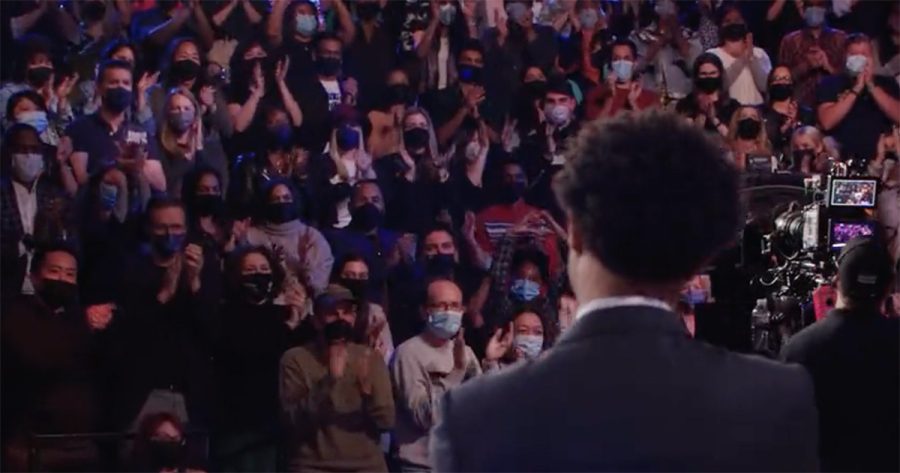 WATCH Trevor Noah Quits The Daily Show After 7 Years
South African comedian Trevor Noah is quitting The Daily Show after seven years. He said "my time is up, in the most beautiful way. I've loved hosting this show. It's been one of my greatest challenges, and one of my greatest joys." (Watch the video below.) The South African expat says he wants to spend […]
South African comedian Trevor Noah is quitting The Daily Show after seven years. He said "my time is up, in the most beautiful way. I've loved hosting this show. It's been one of my greatest challenges, and one of my greatest joys." (Watch the video below.)
The South African expat says he wants to spend more time doing stand-up shows.
In a 4-minute speech to his audience, Trevor said he was filled with so much gratitude for a job he never dreamed he could have. He thanked everyone, includingComedy Central who believed in him all those years ago, when he was a comedian nobody had heard of on that side of the world. "South Africans knew and loved me", he added.
Trevor said the timings of when he will leave is still to be figured out. The decision appears to have been made in 24 hours, after someone pointed out it was his 7-year-anniversary on the show… and he woke up the next morning realising his time is up.
The 38-year-old, who was born and brought up in Johannesburg, moved to the United States in 2011. In 2015 his life changed forever when he replaced host Jon Stewart on The Daily Show and became an international star.
"He quickly established himself with his own brand, suited for an era where online influence was often greater than that of content on cable.
"His reign on The Daily Show required him to delicately cover some crucial moments in American history, such as the COVID-19 pandemic, the Black Lives Matter movement and the 2021 attacks on the U.S. Capitol," said Reuters.
Trevor said it had been a remarkable challenge learning how to find a way to make people laugh, even in the saddest of times.
"I spent two years in my apartment (during COVID-19), not on the road. Stand-up was done, and when I got back out there again, I realized that there's another part of my life that I want to carry on exploring," said.
The South African expat, who allegedly broke up with his girlfriend Minka Kelly in May, is also making headlines after he was photographed enjoying a restaurant date with global star, singer Dua Lipa (27) who appeared at the Grammys earlier this year, which Trevor hosted.
WATCH Trevor Noah quits The Daily Show
A special message from Trevor Noah pic.twitter.com/lMM8ll51fu

— The Daily Show (@TheDailyShow) September 30, 2022
According to Nielsen ratings, The Daily Show only had an average of 383,000 viewers by August, a 65% decrease from 2015, but other late night shows have also dropped – Jimmy Fallon by 64% to 1.34 million, and Jimmy Kimmel by 54% to 1.14 million, reports Forbes.
On top of that, on YouTube, The Daily show has over 10.1 million subscribers and a segment from Wednesday already received over 1.25 million views.
https://twitter.com/TboozeSA/status/1575751439724732416