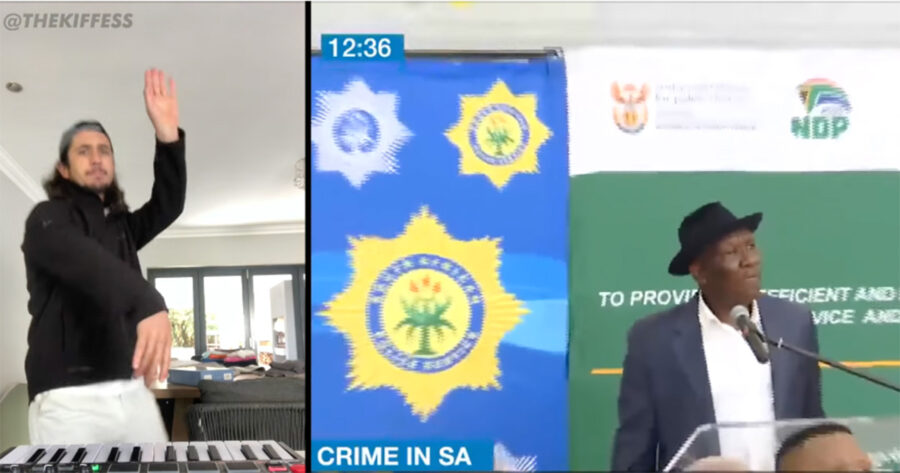 WATCH SA Police Minister Bheki Cele in 'Shut Up' Remix by The Kiffness
Thanks to an overwhelming demand, The Kiffness has delivered on his promise to put together a Bheki Cele 'Shutup' Remix, following the incident with Action Society director Ian Cameron last week. The Kiffness – aka David Scott – congratulated Ian Cameron "for speaking truth to our Police Minister ??" and explained some context for his hundreds […]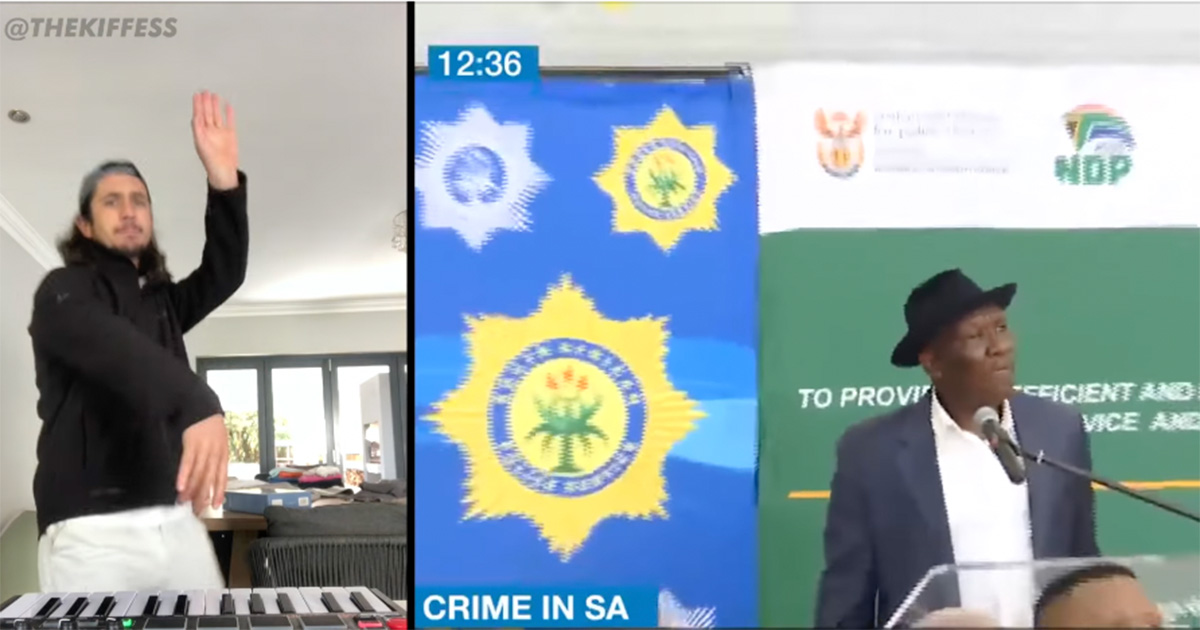 The Kiffness – aka David Scott – congratulated Ian Cameron "for speaking truth to our Police Minister ??" and explained some context for his hundreds of thousands of non South African fans:
"Our Police Minister, Bheki Cele, is part of the inept, corrupt ANC government. Since he has been in office, the South African Police Service has collapsed & crime has sky rocketed. In South Africa, there are 67 murders, 250 women raped & 3 children killed EVERY DAY. This is all under Cele's watch.
"Ian Cameron is part of an organisation that brings criminals to justice & helps those who are victims of violence & abuse, and when Ian told the truth about Cele's poor job, he completely lost his temper, pulled the "race card", started ranting about his struggle credentials & had him arrested. Ian, like me, is a citizen who loves his country but hates his government. Bheki Cele & the rest of the ANC must go. I applaud Ian for standing up to Cele."
The Kiffness also added a 'fun fact' – "when Bheki Cele was giving an impassioned speech about how his mother was a kitchen girl, and his father was a garden boy, he was actually just quoting a song by Rebecca Malope "My Mother", but treated it like his own story. His mother passed when he was 9 months old, and his father was a senior induna at the South African Railways. But you know what they say: don't let the truth get in the way of a good struggle story."
The Police Minister has since said that the situation could've been handled better, and that both could've treated each other with more respect.
WATCH Bheki Cele 'Shut Up' Remix
This faux Nandos ad has also been going viral: