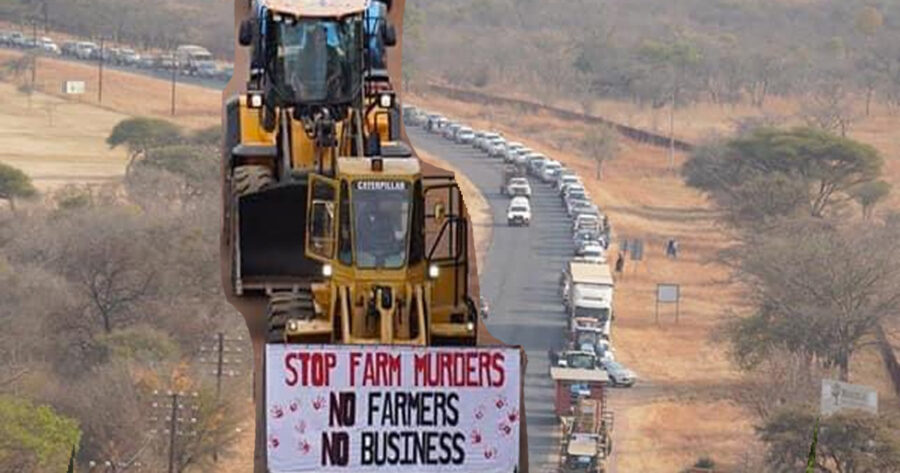 WATCH Stop Farm Murders Protest in Limpopo, South Africa
A protest against farm murders is taking place in Mookgophong, Limpopo today in response to the spike in farm murders in the region and to farm attacks nationwide in South Africa; and coinciding with the appearance in court today of suspects in the murder of 'Oom' Alwyn van Zyl (79), who was brutally murdered on […]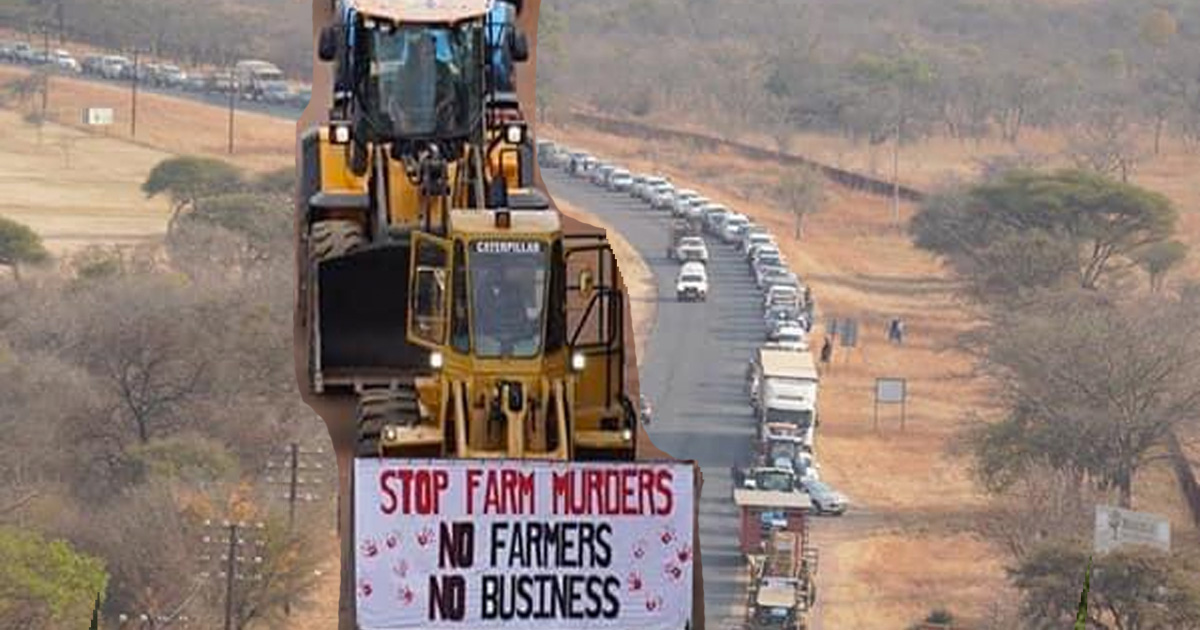 A protest against farm murders is taking place in Mookgophong, Limpopo today in response to the spike in farm murders in the region and to farm attacks nationwide in South Africa; and coinciding with the appearance in court today of suspects in the murder of 'Oom' Alwyn van Zyl (79), who was brutally murdered on his Limpopo farm in March 2020.
The murder took place in the early hours of 20 March on Van Zyl's farm at Pade se Loop, between Modimolle (Nylstroom) and Mookgophong (Naboomspruit) in the Waterberg district. His wife 'tannie Pauline (66) survived the attack but sustained serious injuries. At the time the DA said that "brutal and excessive violence (was) imposed by five perpetrators" and that they got away with some household goods on foot.
The suspects appeared in court today in Mookgophong, although the case was postponed. In the meantime farmers and farm workers united to occupy the streets of the area, to protest against farm attacks and farm murders in South Africa.
AfriForum Head of Policy and Action, Ernst Roets, posted this video showing the large scale of the protest, with the caption: "Die boere is kwaad" (The Farmers are angry).
Die boere is kwaad. #StopDieMoorde #StopPlaasmoorde #StopFarmMurders pic.twitter.com/26Ra7wCBBs

— Ernst Roets (@ErnstRoets) August 18, 2020
The Democratic Alliance (DA) attended the appearance at the Moogkopong Magistrate's court of the three accused today, as part of their court watching briefs which were launched last month to "ensure that justice is served and that those who are found guilty of murder are dealt with harshly".
During August 2020 there were two farm attacks in Limpopo: the Joubert farm attack near Dendron on 5 August and on 16 August a farmer outside Mokopane shot and wounded a suspect after he was attacked by 4 suspects, according to the DA. The wounded suspect was arrested.
During the last 10 days the DA in Limpopo also conducted watching briefs at the Morebeng and Polokwane Magistrates' courts for the attack on the Jouberts near Dendron and for the Christine Robinson murder at the Thabazimbi Magistrate's court.
Today's case was postponed to 7 October 2020 for medical reasons upon request of accused number two.
Protest against farm murders: Modimolle Limpopo. Pics: Johan Abrie pic.twitter.com/OcuOp2D8n3

— Yusuf Abramjee (@Abramjee) August 18, 2020
RT‼️ if you support these farmers and farm workers occupying the streets of Naboomspruit today as they stand up against #FarmAttack/#FarmMurder 's in #SouthAfrica. The suspects accused for the murder of Alwyn Van Zyl appear in court there today. pic.twitter.com/Am3iE1cUTF

— Ian Cameron (@IanCameron23) August 18, 2020