Carte Blanche celebrates Mark Pilgrim, a radio legend whose courage won South African hearts
Here's what's coming up on Carte Blanche this week. You can watch the show on Sunday 12 March in South Africa on DStv Now OR stream it overseas in most countries on Showmax from Tuesday 14 March if you're abroad. Mark Pilgrim: A Celebration He lit up every room he entered. Easy-going, approachable and generous with his […]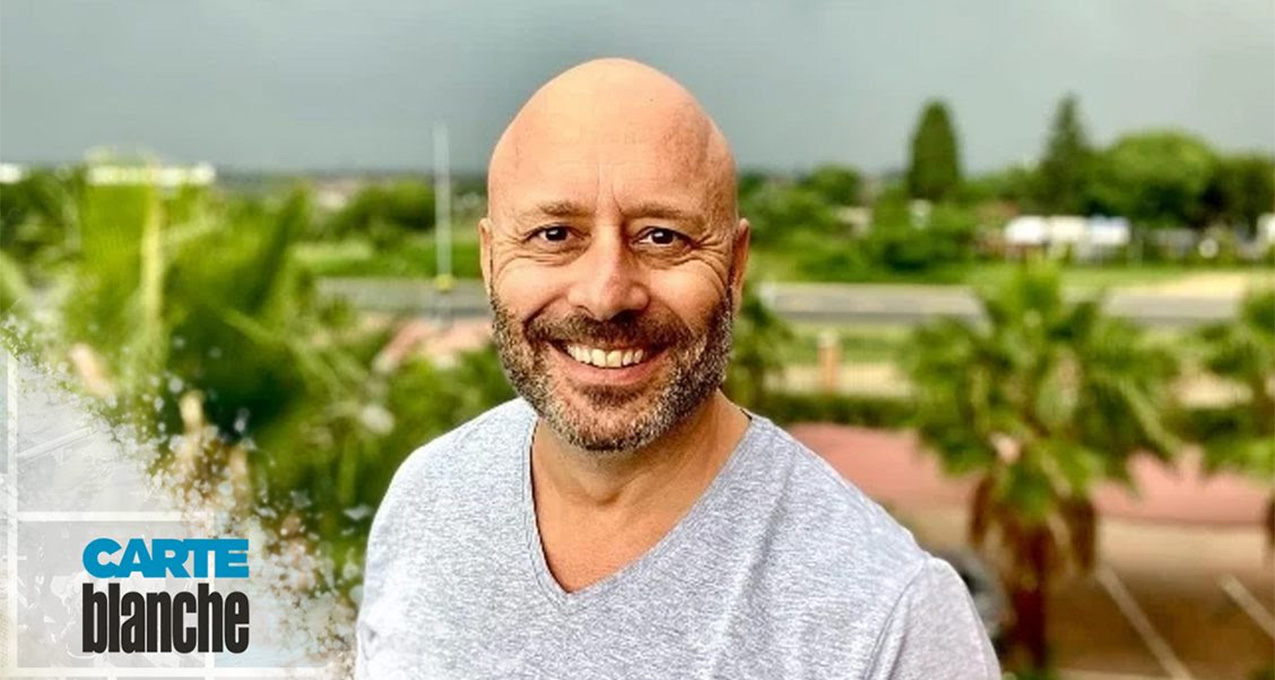 Here's what's coming up on Carte Blanche this week. You can watch the show on Sunday 12 March in South Africa on DStv Now OR stream it overseas in most countries on Showmax from Tuesday 14 March if you're abroad.
He lit up every room he entered. Easy-going, approachable and generous with his time, Mark Pilgrim will be remembered by many for how he made them feel. A radio legend and veteran television broadcaster, millions of South Africans are familiar with his distinctive voice and easy smile. But it's his courageous fight against a second cancer diagnosis – documented on his social media – that, more recently, propelled him into our hearts. Carte Blanche pays homage to a giant in broadcasting.(Producer: Sophia Phirippides | Research: Sinethemba Nogude)
Watch the show overseas | Watch in SA on DStv Now
Also on Carte Blanche this Sunday 12 March
"It's been several weeks since 'that' interview on eNCA, and it remains a national obsession. Former Eskom CEO Andre de Ruyter's heart-to-heart with journalist, Annika Larsen, flung dozens more pigeons into a coop already overrun by cats. And yet, in an outcome befitting the general malaise surrounding our power utility, many feel less informed now than they were before he decided to talk. Perhaps, come Sunday, we can change that." – John Webb, Executive Producer
Shortly after outgoing Eskom CEO Andre de Ruyter's explosive interview on eNCA, reports emerged of a secret intelligence dossier on which many of his damning corruption claims were based. It alleges the criminality, which has largely brought the utility to its knees, is controlled by four powerful cartels and that at least two high-ranking members of the Cabinet are involved. If true, the report is proof of corruption on an unprecedented scale that has plunged the country into darkness and threatened the unravelling of the political establishment. But why have none of those exposed in the dossier been named, let alone arrested? Carte Blanche investigates.(Producer: Nicky Troll | Research: Jana Marx | Presenter: Bongani Bingwa)
Watch the show overseas | Watch in SA on DStv Now
Edward van den Berg is a self-appointed visionary. After receiving a "commission from God", he established the Immanuel Theology Institute International. Inspired by the parable of Moses, and offering certificates, diplomas and degrees, the so-called Doctor, Professor, Chancellor and Archbishop of his own multicampus online university insists he's leading his followers to the Promised Land. Trouble is, his institution isn't government accredited. So the self-proclaimed disciple of the "Most High" established his own accreditation bodies to certify his courses. Carte Blanche investigates the "General" of God's bogus university.(Producer: Kate Barry | Research: Siniketiwe Hlanze | Presenter: Claire Mawisa)
Watch the show overseas | Watch in SA on DStv Now
https://youtu.be/X3uj-qYHpmg
It's one of the most unforgiving long-distance triathlons in the world: the IRONMAN Championship comprises an exhausting 3.8km swim, a grueling 180km cycle, and an intense 42km marathon. Undertaken after years of training by only the world's toughest athletes, IRONMAN tests the physical, mental and emotional fortitude of every contender. But for Carte Blanche's resident cycling enthusiast, Macfarlane Moleli, it was a promise made to a departed friend that pushed him into this elite competition. With just six months of intense training, Macfarlane confronted the ultimate challenge.(Producer: Floris Kotze | Presenter: Derek Watts)
Watch the show overseas | Watch in SA on DStv Now
https://youtu.be/sDqbs38ylxQ
CARTE BLANCHE: THE PODCAST
Doomed Partnerships
Coalitions: it's a word that's become synonymous with failure. As yet another coalition crumbles – this time in Tshwane – Masa Kekana and Daily Maverick political journalist Queenin Masuabi look at why these shaky partnerships just won't work. And we look at the disturbing case of alleged child sex trafficker Gerhard Ackerman.
Ella's Triumph
From the Warsaw Ghetto to three concentration camps in Nazi-occupied Poland during World War II, to present-day Cape Town. The extraordinary story of one woman's will to survive.
Into the Octagon
A champion-in-waiting, and a rising star in the Ultimate Fighting Championships. Could Dricus du Plessis and Cameron Saaiman be the future of UFC in SA?
PICKS OF THE WEEK
Fumigation Felony
How did a deadly poison – used against rats in grain silos – end up killing a Durban couple in their sleep? We investigate who's accountable for the deaths.
COMING SOON
Arthritis Kids
They're absolute lifesavers – cutting-edge biopharmaceuticals that target part of the immune system causing inflammation, ultimately deactivating and eliminating the symptoms of Juvenile Rheumatoid Arthritis. But why are medical schemes dodging their duties to pay for their use?
https://youtu.be/0m-pUNWkV-w
If you're overseas – you can watch #CarteBlanche from Tuesdays, and thousands of other popular local South African shows & movies by subscribing to Showmax International now. You can try it FREE for 14 days. 
Find full episodes of Carte Blanche on DStv Catch Up.
Carte Blanche is on M-Net & M-Net HD [101], 12 March 2023 at 19:00 & again on M-Net Plus 1 [901] at 20:00
***
Please note: Carte Blanche is only available to international Showmax subscribers in Andorra, Australia, Austria, Belgium, Denmark, Finland, France, Germany, Greece, Iceland, Indonesia, Ireland, Italy, Liechtenstein, Luxembourg, Malta, Monaco, Netherlands, New Zealand, Norway, Portugal, San Marino, Spain, Sweden, Switzerland, United Kingdom. Not all titles are available in all territories. Showmax brings you the best South African series and movies, from the classics to the latest releases, from complete box sets to kids' favourites.