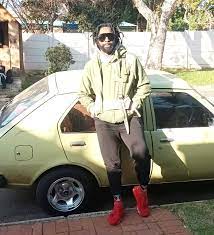 DJ Sbu: 'Cry for help' SA on DJ Sbu 'wanting a job' at SABC
'It's cold outside the SABC, everybody who left fights to get back in,' wrote one person after seeing DJ Sbu's 'application'. DJ Sbu has spoken candidly about his 'dumb' financial decisions and the consequences that came with living the 'celebrity life'. Image via @djsbulive/Instagram ALSO SEE: Sizwe Dhlomo comes at DJ Sbu and says he […]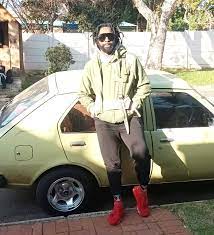 'It's cold outside the SABC, everybody who left fights to get back in,' wrote one person after seeing DJ Sbu's 'application'.
South African musician DJ Sbu has shocked social media users after revealing that he is willing to work at SABC for the right price. In a clip shared on Twitter by @ThisIsColbert, DJ Sbu can be heard saying that he is definitely open to working at the production company again because it would help him put food on the table.
His words shocked hundreds of Twitter users who are now wondering whether Sbu has actually gone broke and is now desperate. Many of them slammed him for getting fired from Metro FM.
ALSO READ: Sizwe Dhlomo comes at DJ Sbu and says he is thirsty
DJ SBU SEEMINGLY DESPERATE FOR NEW JOB
Musician and media personality Sbusiso "DJ Sbu" Leope has always presented himself as a successful businessman and the epitome of black excellence.
This image may just have been broken after he revealed that he is open to working for the SABC again — should they make him a good offer.
"Financially or commercially it has to make sense because ultimately I have to put food on the table for my family and I am a businessman at the end of the day," he said.
In March 2015, Sbu was fired from the SABC's Metro FM after he promoted his MoFaya energy drink at the Metro FM Awards earlier that year.
ALSO READ: 'He's a king!': DJ Sbu praises rapist, murderer Thabo Bester [watch]
Shortly afterwards, the Remember When It Rained hitmaker went on to start his own podcast called The Hustlers Corner.
In 2021, he announced another venture — this time he was attempting to start his own radio station called Fired FM which would feature media personalities Robert Marawa, Tbo Touch, DJ Fresh and Gareth Cliff — all of whom were fired from one position or the other.
He recently opened up about why the station never came to be despite various posts about it on social media. According to him, both Marawa and Tbo Touch were presented with other opportunities which they decided to take.'
ALSO READ: DJ Sbu slams those who haven't listened to AKA's 'Mass Country'
MZANSI REACTS
While many applauded his willingness to take on any job to put food on the table, others have wondered out loud whether or not Sbu has gone broke.'
Responding to his comments, one person said:
"And people were coming after me when I said DJ Sbu's so-called independence has been a spectacularly failed project ???. He should have never drank that Mofaya at the MetroFM awards. These are the consequences of assuming that you are above the brand you represent."
ALSO READ: DJ Sbu on suing blogger: 'I don't want to destroy a young person's career'