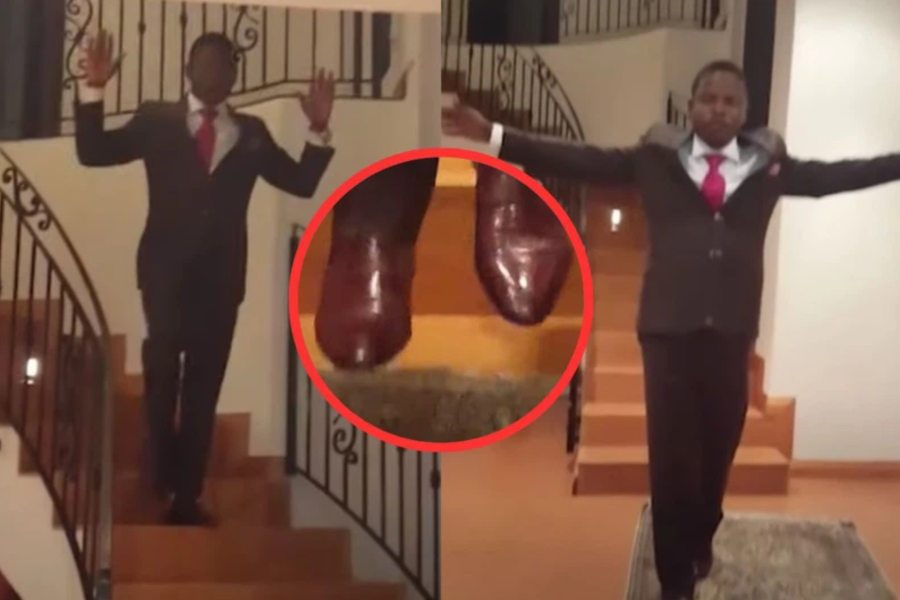 Hilarious video: Watch Prophet Shepherd Bushiri walk on air
A hilarious viral video of self-proclaimed prophet Shepherd Bushiri walking on air has left people in stitches. WATCH THIS HILARIOUS VIDEO OF BUSHIRI In the video, Bushiri can be seen walking down the stairs. The camera zooms in on his feet, and for a few seconds, it seems like he is walking on air. Could […]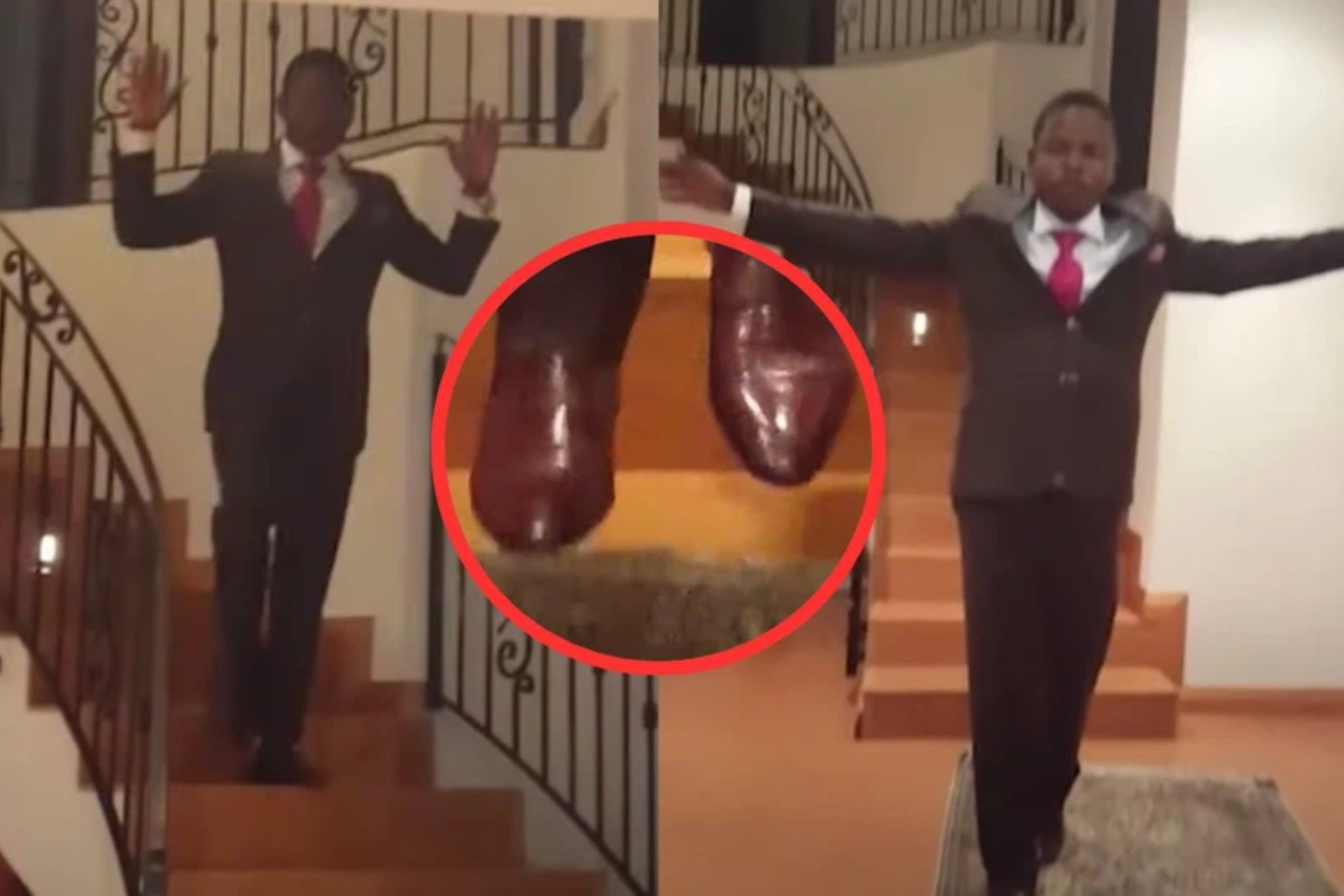 A hilarious viral video of self-proclaimed prophet Shepherd Bushiri walking on air has left people in stitches.
WATCH THIS HILARIOUS VIDEO OF BUSHIRI
In the video, Bushiri can be seen walking down the stairs. The camera zooms in on his feet, and for a few seconds, it seems like he is walking on air.
Could this be a MIRACLE?
ALSO READ: Prophet Bushiri celebrates 'milestone victory' in extradition case
But this could not fool Tweeps.
WATCH THE VIDEO HERE:
Never forget when Prophet Bushiri walked on air pic.twitter.com/PbG1fawGpX

— The Instigator (@Am_Blujay) June 1, 2023
COULD THIS BE A MIRACLE?
They quickly pointed out the shadows appearing on the right-hand side, and the door was left open as the shadow quickly tried to make a run for it.
ALSO READ: Eskom eases load shedding for the weekend
HERE IS WHAT TWEEPS HAD TO SAY ABOUT THE 'MIRACLE'
It is worth noting that it is an old video from 2022 that has gone viral again.
Meanwhile, South African witnesses in the extradition case against Bushiri and his wife Mary in Malawi are expected to give evidence in person this week.
Justice Minister Ronald Lamola said this is a matter of national interest to the South African government.
ALSO READ: Chinese side hustle: Is that Shepherd Bushiri preaching in China? [watch]
WHAT IS HAPPENING IN THE CASE AGAINST BUSHIRI AND HIS WIFE?
"The relevant officials are in Malawi to give evidence as per the requirements of the courts in Malawi. We will await the outcomes of the hearing," said Lamola in his budget vote speech, delivered on Tuesday morning.
ALSO READ: Andre de Ruyter's book: Copies worth R5000 stolen from Pretoria bookshop
"This is a matter of national interest to the South African government. This shows that the wheels of justice are turning," he said.
Bushiri and his family fled SA to Malawi in November 2020 after being released on R200,000 bail by the Pretoria magistrate's court.
At the time, the Bushiris claimed they had to flee the country for their own safety.
THEY ARE FACING CHARGES OF MONEY LAUNDERING THEFT AND FRAUD
Bushiri and his wife were facing charges of money laundering, theft and fraud in connection with a R102m investment scheme.
This article was originally published by Corné van Zyl.