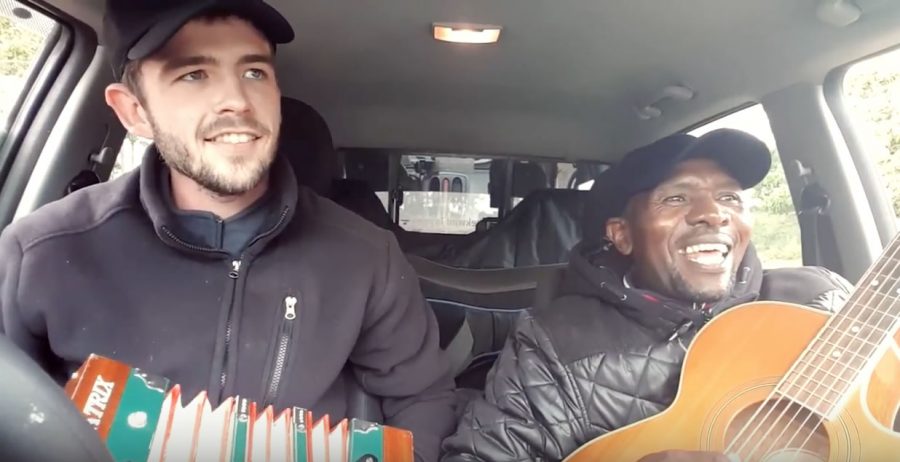 WATCH the Bakkie Jam that's Reviving Traditional Music
Hailing from Empangeni in the heart of Zululand, David "Qadasi" Jenkins and Maqhinga Radebe are an acoustic duo on a quest to revive the powerful sounds of traditional Maskandi music… and their awesome Bakkie Jam, already viewed by thousands on social media, is helping them achieve that goal. (Watch below.) Both SAMA and SATMA Award nominees […]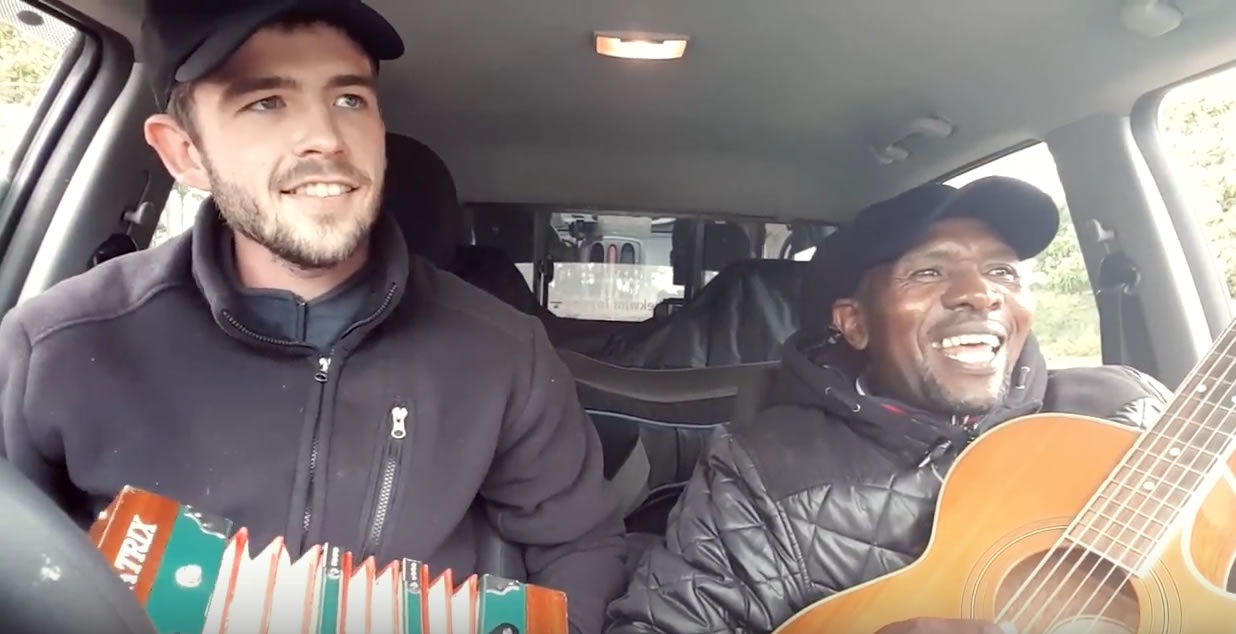 Hailing from Empangeni in the heart of Zululand, David "Qadasi" Jenkins and Maqhinga Radebe are an acoustic duo on a quest to revive the powerful sounds of traditional Maskandi music… and their awesome Bakkie Jam, already viewed by thousands on social media, is helping them achieve that goal. (Watch below.)
Both SAMA and SATMA Award nominees in their own right, the South African duo have taken their fusion of traditional Zulu and western folk music to audiences in the UK, Ireland, Asia and throughout South Africa, and recently released their long awaited collaborative album titled, "Lashis' Ilanga".
David Jenkins, also known as Qadasi, is an accomplished Maskandi guitarist, concertina and banjo player who developed a deep passion for Zulu culture and music at a young age growing up in Zululand.
This interest grew exponentially over the years, and as a result, his love for traditional music was born.
Maqhinga Radebe began his career as a Maskandi musician in the mid '80s and has received numerous awards for his amazing musical skills. He is presently most well known for his key role as the guitarist in popular Maskandi group, Shabalala Rhythm.
David first met Maqhinga in Durban in 2009 when enquiring about a concertina tuner. After a 'jam session', thus began their story and the two have become firm friends, with Maqhinga taking the role of music director and producer of David's first solo projects.
The talented musicians later decided to join forces after realizing the musical potential that was possible by combining their artistry.
Now based in Durban, over the past two years the two of them have travelled home and abroad with their fusion of traditional Maskandi and western folk music.
The duo spend much of their time on the road travelling from gig to gig and often have spare time on their hands between performances.
This video below of the two jamming, which is presently making rounds on Facebook, was recorded recently while waiting for a traditional event to commence in Zululand. It is a cover of an old number written by renowned Maskandi artists, Johnny Clegg and Sipho Mchunu, called "Inhliziyo Yami".
Watch Video: Qadasi & Maqhinga – Maskandi Bakkie Jam!
MORE
Website: www.qadasimusic.co.za
Facebook: www.facebook.com/qadasimusic