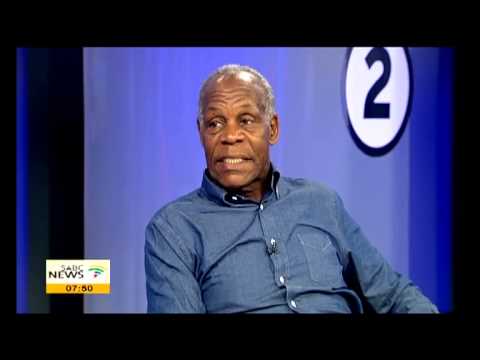 The actors who would be Mandela
The life story of Nelson Mandela, a powerful tale of a charismatic lawyer and human rights activist whose work to dismantle apartheid landed him in prison for 27 years before he ultimately became the country's first democratically elected president, has been told time and time again. Films of his journey have been made for the […]

The life story of Nelson Mandela, a powerful tale of a charismatic lawyer and human rights activist whose work to dismantle apartheid landed him in prison for 27 years before he ultimately became the country's first democratically elected president, has been told time and time again.
Films of his journey have been made for the big and small screens and actors have described it as a great honour to portray Madiba. Yet learning the walk, the talk, the subtle nuances and transforming into a man of Mandela's stature was a hard ask for any actor. He was a fascinating, multifaceted figure who will continue to be remembered and revered, with these films and actors helping to keep his story alive.
Danny Glover – Mandela (1987)
Described as a "biographical drama", the made-for-TV-film Mandela was made when Madiba was in the 25th year of his prison sentence. Covering the years 1948 to 1987, the film traces Mandela's growth from young lawyer to fervent anti-apartheid political activist. At first a proponent of nonviolence, Mandela is radicalised after the Sharpeville massacre of 1960. Jailed by the apartheid government in 1962, he passes the baton to his second wife, Winnie Madikizela-Mandela. She continues his work against apartheid, despite constant persecution from the powers-that-be. Filmed in Zimbabwe, Mandela originally aired on 20 September 1987 – during some of the worst apartheid years – over the HBO Cable service.
Watch Danny Glover talking about his role as Nelson Mandela:
Nelson Mandela: Free at Last! (1990)
Narrated by James Earl Jones and Alfre Woodard, this 80-minute documentary comprises rare footage and interviews, as well as the first speech Mandela gave after his release from prison. It also offers a wealth of information on Mandela's struggle.
Nelson Mandela – Malcom X (1992)
Mandela had a single acting credit to his name. Towards the end of the 1992 Spike Lee biopic Malcolm X, about the American human rights activist, Mandela has a brief cameo as a school teacher in Soweto, South Africa. In the scene, a series of schoolchildren shout "I am Malcolm X" as the viewer is taken from the US to South Africa, where Mandela recites the final lines from Malcolm X's famous "By any means necessary" speech.
Watch a clip of Malcolm X:
Sidney Poitier – Mandela & De Klerk (1997)
When Mandela was sentenced to life imprisonment, his struggle became an international symbol to end apartheid. He was released after 27 years in jail under the then-South African president FW de Klerk. De Klerk also lifted restrictions on political groups. Mandela & De Klerk documents the negotiations between the two leaders for the transition to end apartheid in South Africa. Both men received the Nobel Peace Prize for their efforts in 1993. The film was nominated for numerous awards in 1997 and 1998.
Watch Mandela and De Klerk:
Meeting Mandela (2003)
A project from the MTV Staying Alive Foundation, which works to promote HIV awareness, Meeting Mandela is a 44-minute video that captures a conversation four young people have with Mandela. They discuss global issues, including HIV and Aids, the Israeli-Palestinian conflict, and the political strife in Burma.
Lindane Nkosi – Drum (2004)
Nkosi is the only South African to have played Mandela. Drum is a 2004 film based on the life of South African investigative journalist Henry Nxumalo, who worked for the popular Drum magazine. It was known as "the first black lifestyle magazine in Africa".
Dennis Haysbert – Goodbye Bafana (2007)
Based on the memoirs of James Gregory, who was the censor officer and prison guard of Nelson Mandela, the film recounts the intense effect Mandela had on the white South African, and the relationship the pair developed during Mandela's years in prison. Slowly Gregory clashes with the politics and racist culture of his countrymen and the people of his own race. In time, he challenges his superiors, and seeks to improve Mandela's life until he is released from prison.
Watch the trailer for Goodbye Bafana:
Morgan Freeman – Invictus (2009)
During his term as president of South Africa – Mandela voluntarily stepped down after one term in office – he used the nation's appetite for sport to unite the apartheid-torn land. Invictus tells of his decision to enlist the national rugby team to build a united country. Until then, rugby is perceived as a white sport by many black South Africans. Invictus explores the unrest simmering in mid-1990s South Africa through the lens of rugby.
Watch the Invictus trailer:
Clarke Peters – Endgame (2009)
Patriot, terrorist, negotiator, peacemaker: South Africa, 1985. While the country is under siege and sanctions are biting, Mandela's imprisonment is an international cause celebre. The ANC guerrilla attacks are escalating and daily the country becomes more ungovernable as it plunges towards the apocalypse of a race war. Against all the odds, through volatile discussion, intrigue and breakthroughs, the unimaginable is achieved – a precious arena of frail trust between the two warring parties.
Watch the Endgame trailer:
David Harewood – Mrs Mandela (2010)
The story of Mandela's second wife, Winnie, is told in Mrs Mandela. Hers is a tumultuous life, from shy country girl to dogged revolutionary and thorn in apartheid's side, to elder in the African National Congress of today. After her husband's release from prison, the world watches their relationship transform. The couple separates in 1992, two years after Mandela is released. Their divorce is finalised in 1996.
Watch the trailer for Mrs Mandela:
Terrence Howard – Winnie Mandela (2011)
An adaptation of the biography Winnie Mandela: A Life, the film delves into the personal and political life of Madikizela-Mandela. It reveals her work to end apartheid, and the controversies surround her that never seem to fade.
Watch the Winnie Mandela trailer:
Idris Elba – Mandela: Long Walk to Freedom (2013)
Based on Mandela's 1994 autobiography of the same name, the tale chronicles Mandela's life journey from his childhood in the rural village of Qunu through to his triumphant inauguration as the first democratically elected president of South Africa.
Watch the Long Walk to Freedom trailer:

Source:www.mediaclubsouthafrica.com