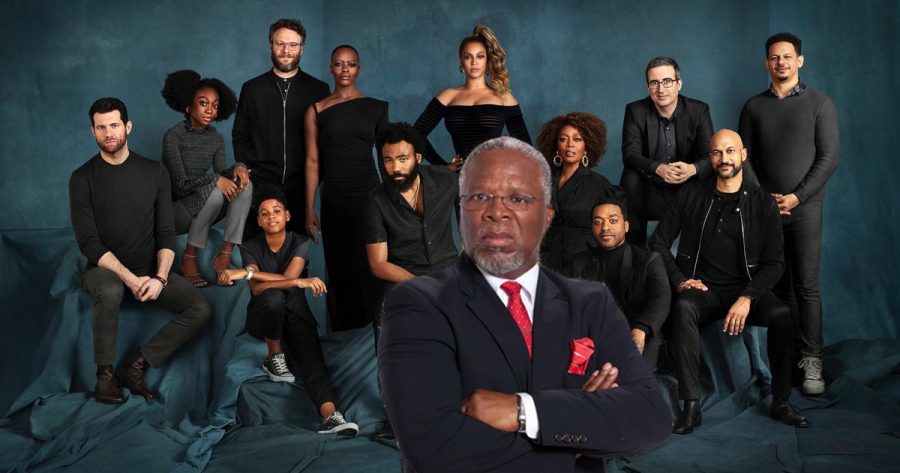 South Africans Want John Kani on The Lion King Poster
Over on Twitter, actor John Kani has been trending at the top of the South African list ever since The Lion King released the following photo of the cast of the new movie remake… without including South Africa's esteemed actor who plays the voice of Rafaki (the wise mandrill). The cast of #TheLionKing. The king […]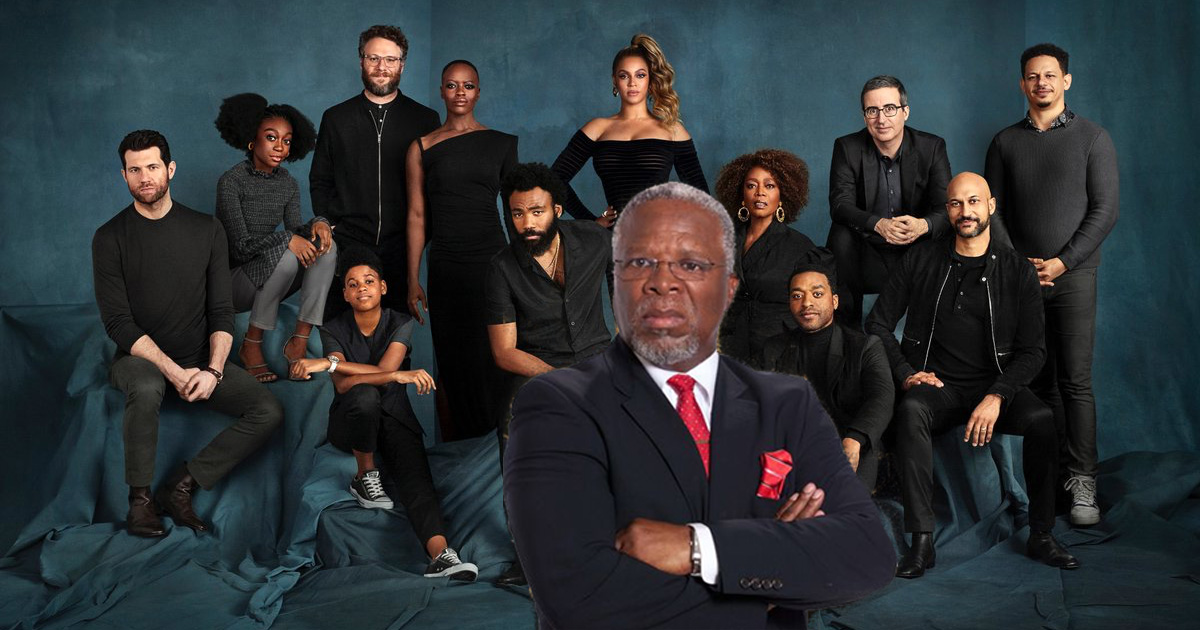 Over on Twitter, actor John Kani has been trending at the top of the South African list ever since The Lion King released the following photo of the cast of the new movie remake… without including South Africa's esteemed actor who plays the voice of Rafaki (the wise mandrill).
The cast of #TheLionKing. The king arrives in theatres next Friday, July 19. pic.twitter.com/LWF8ovbSmT

— The Lion King (@disneylionking) July 8, 2019
The photo, which was posted on Monday, features all the actors who voice the lead characters, with Donald Glover (Simba) and Beyonce (Nala) in the centre.
South African fans immediately noticed the absence of John Kani immediately. Lerato Kekana was one of many who tweeted: "I don't see John Kani??"
Some were outraged: "Where the f**k is John Kani!? You can't have an African inspired movie that plays South African music in the background and not have the South African there with you guys. That's straight disrespectful! Period."
As it turns out American actor James Earl Jones (Mufasa) isn't in the photo either. The men were probably not available on the day of the photoshoot.
Kani's schedule has been hectic – in May he took part in a successful season of Kunene and the King at The Fugard Theatre in South Africa.
And in June he was promoting TV movie Murder Mystery in which he stars alongside American stars Jennifer Aniston and Adam Sandler.
One South African social media user pointed out: "I wouldn't worry much about John Kani, that man knows his worth."
But for all those who called for the picture to be photoshopped to include Kani, we've obliged, putting our South African thesp up front and in main position: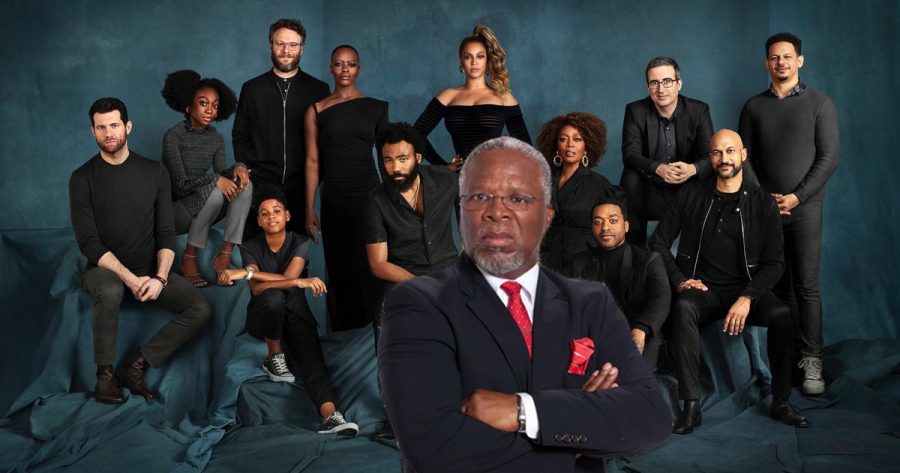 But if that's not enough, here's another:
Meanwhile in the United States, John Kani is having a blast.
He tweeted earlier today: "Landed in JFK. Mrs Kani and I were met at the door of the plane by airport officials (and) taken through Diplomatic customs desk. Quick passport check and then taken to the connecting LA flight for the Lion King Red Carpet Premier. Wow I am getting used to this shit!!"
Watch John Kani reveal that he told his daughter he didn't take a photo with Beyonce "because she didn't ask":
I wouldn't worry much about John Kani, that man knows his worth.

Ungathola ukuthi he didn't make the picture, of the cast for the new version of the Lion King, because he made himself unavailable pic.twitter.com/cnOzKAnDgH

— Mjéyi  (@Sir_Mjeyi) July 8, 2019
Listen to John Kani in the new version of The Lion King:
Hear John Kani as Rafiki in this new TV spot for 'The Lion King.'pic.twitter.com/C66gd105J3

— The DisInsider (@TheDisInsider) June 25, 2019
John Kani as a Colonel in the new Jennifer Aniston TV movie:
Yip OUR John Kani is GONE. We must just make peace with this. He is entering that Hollywood.

"WELL I call Jennifer Aniston and Adam Sandler friends now", I imagine this humble actor saying. ✊🏽 pic.twitter.com/8GVX0ov1pD

— Aldrin Sampear (@AldrinSampear) June 14, 2019
John Kani the great 🏌️‍♂️Let's celebrate him while he still around. Thanks for your Influence and Great work of @JohnKani2. @NathiMthethwaSA @MbalulaFikile @PresidencyZA @CyrilRamaphosa pic.twitter.com/l67ulhHZ0t

— Executive NTA (@executive_nta) July 7, 2019
Can any one plz put Tata John Kani on the picture plz and stop this nonsense people are always crying. Plz masters of Photoshops maybe people will be OK! pic.twitter.com/V5fzORxMI2

— 🇿🇦 Xhosa #PutSouthAfricaFirst✊ #JusticeForAKA (@Mangalisocurri4) July 8, 2019
https://twitter.com/SaneleBGumede_/status/1148296409025826816
Talking legendary. Here's an interesting anecdote from John Kani about the past:
Dr John Kani talks about receiving the Tony Award together with the late Winston Ntshona in New York (1975) and how the news headlines led to their imprisonment in South Africa. pic.twitter.com/Bvtsn6txa9

— KatlehoMK (@KatlehoMK) January 4, 2019
And here's some fab new news:
CASTING NEWS: John Kani to star as Botswana's King Khama III in new film

Dr. Kani will star opposite Hollywood/British greats, John Cleese and Stephen Fry, in the upcoming film titled Let My Country Be. pic.twitter.com/R6ZwIhLmXo

— Kgopolo (@PhilMphela) July 9, 2019