The "Nation's wife" Mbalenhle Mavimbela looks back on career-making role
Fans of The Wife on Showmax are in for an emotional day on so many levels. Below Mbalenhle Mavimbela looks back on her career-making role as Hlomu in The Wife… Thursdays will never be the same. All three seasons of The Wife are now available on Showmax, with the multi-award-winning, record-breaking Showmax Original telenovela ending […]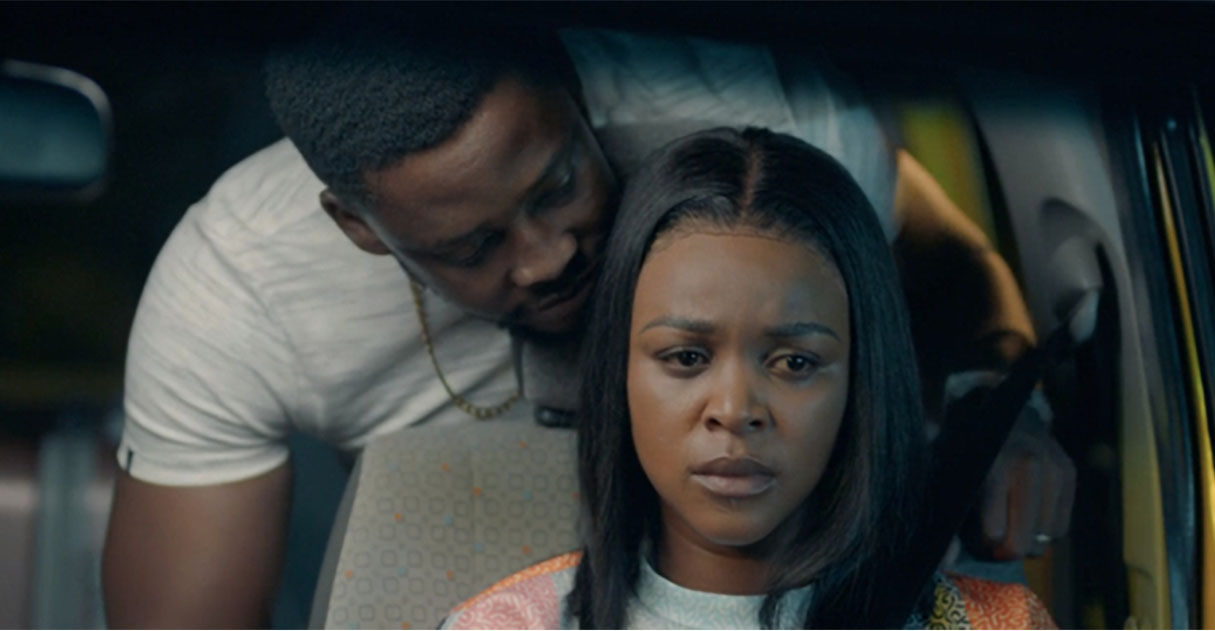 Fans of The Wife on Showmax are in for an emotional day on so many levels. Below Mbalenhle Mavimbela looks back on her career-making role as Hlomu in The Wife…
Thursdays will never be the same. All three seasons of The Wife are now available on Showmax, with the multi-award-winning, record-breaking Showmax Original telenovela ending its run as it started two years ago – trending on Twitter.
As Hlomu, Mbalenhle Mavimbela has been hailed by Twitter as "the national wife" for her breakthrough performance opposite first Bonko Khoza and then Wiseman Mncube as Mqhele Zulu. Their toxic love story forced Hlomu to choose between a life of uncovering the truth and a life of hiding it, as she transformed from a passionate investigative journalist into the matriarch of the Zulu brothers' crime family.
"Getting this character on such a huge platform, Showmax, has been life-changing: financially, mentally and work-wise in terms of how I approach my career," says the Ladysmith-born actress.
"When people see me, they still see Hlomu and still talk about how Hlomu has touched them," she says. "I've had a couple of people cry when they see me. I think it's because of the touching storyline that Hlomu has and how well I performed it. As much as I'm de-roling, I think Hlomu will last in my life forever. People will always see Hlomu when they see me."
"I didn't do it alone," she adds, quick to share credit. "I did it with my co-stars, with the team which was the floor – the crew, directors, producers, writers, continuity, and production – and with Showmax, who could see how big the show was going to be."
In particular, she thanked the Zulu brothers she acted opposite.
"Working with the brothers has been so amazing. The Zulu brothers became my brothers; we became family. Some of them still call me; we still hang out, even to this day. They've literally welcomed me as a mother, a little sister and a wife. I guess I will forever be that to them. Working with them was so amazing and so fun. We spent so much time with each other and built great bonds. We learnt so much from each other and want to collaborate more."
While she says she didn't work as much with the other wives, as "Naledi was shooting in a different space and Zandile was shooting with us but was in jail for most of the time", "I really enjoyed working with them as well."
She also thanked The Wife's passionate fans.
"To the 5am gang, they are always going to be my people. I appreciate them for sharing so much love and support. I'm so grateful for how they accepted me. There were people that were skeptical about the fact that this was not the Hlomu they expected at first, and mostly those were probably people who have read Dudu Busani-Dube's book. But people who didn't read the book just fell in love with this new girl they've never seen. Even though I've done other shows, they fell in love with this girl who is performing such a heavy storyline that represents women in South Africa. So I just want to say thank you so much to the 5am gang. I love you guys and I hope we continue this relationship on social media and of course all the other work I will get."
Finally, she also thanked the spirit of her character, Hlomu.
"I just want to thank Hlomu as well, as I believe there is a spirit that's somewhere. When writers write, yes they imagine but they imagine someone that's either lived or that's still going to live. When people say, 'I feel like I'm Hlomu,' then it means she's somewhere there. So I want to say thank you to that spirit for allowing me to fit myself in her shoes and say, 'Imagine this was my life' and play that for the world. This was such a spiritual journey for me. I connected with this character so much, on a level I never thought I would connect to the character. So thank you! It's been one of those life-changing moments."
The Zulu brothers give Mbalenhle Mavimbela her flowers for playing Hlomu
Wiseman Mncube: "She's a dedicated professional"
"I enjoyed working with Mbali," says Wiseman Mncube, who plays her husband, Mqhele. "It was a blessing to work with such a talented actress. She welcomed me with open arms; she was loving and also respectful. She's a dedicated professional and I wish her nothing but the best going forward. It was an honour to share a screen with her."
Mondli Makhoba: "She chooses her moments carefully and she plays generously"
"Mbalenhle is an amazing actress, she is very talented, she chooses her moments carefully, and she plays generously," says Mondli Makhoba, who plays Nkosana, the eldest Zulu brother. "Working with her was refreshing because you know she will come prepared, ready to go where the scene takes her. She is respectful in her work; she understands who she is in a scene. She shines when needed and supports when needed, which is something many actors struggle with."
Sipho Eric Ndlovu: "What an amazing thespian"
"Working with Mbalenhle from Season 1 of The Wife has been a great experience," says Sipho Eric Ndlovu, who plays Sambulo Zulu. "What an amazing thespian! She is committed to her work and she did a great job playing Hlomu. She would always be on time, and she comes prepared all the time. Sharing a scene with her, you get to feel her presence. It was really nice working with her."
Swelihle Luthuli: "She doesn't just shine alone in a scene"
"I enjoyed working with Mbali," says Swelihle Luthuli, who plays Ntsika, the youngest Zulu brother. "She is a very amazing actress. She usually says that she's Hlomu and Hlomu is her; they are one person. I like how she complements other characters; she doesn't just shine alone in a scene. I've observed that about her. I've learnt a lot of things and I can say I've gained a sister."
Thursday will never be the same… Produced by Stained Glass, The Wife
• Is still the most popular Showmax series ever
• Topped Twitter most Thursdays during its three-season run
• As Qhawe, Kwenzo Ngcobo won Favourite Rising Star at the 2022 DStv Mzansi Viewers Choice Awards and the People's Choice Award at the 2022 GQ Men of the Year Awards
• As Nqoba, Abdul Khoza won Favourite Male Actor at the 2022 DStv Mzansi Viewers Choice Awards and Best Supporting Actor: Telenovela at the 2022 SAFTAs
• As Mqhele, Bonko Khoza was named Best Actor: Telenovela at the 2022 SAFTAs
• As Mandisa, Zikhona Sodlaka was nominated as Best Female Actor at the DStv Mzansi Viewers Choice Awards and Best Supporting Actress nominee, 2022 SAFTAs
Watch the finale's trailer – THE WIFE:
Find out how Hlomu and Mqhele's toxic love story ends, and whether Naledi and Qhawe live happily ever after, by tuning into the series finale of The Wife, now streaming on Showmax.