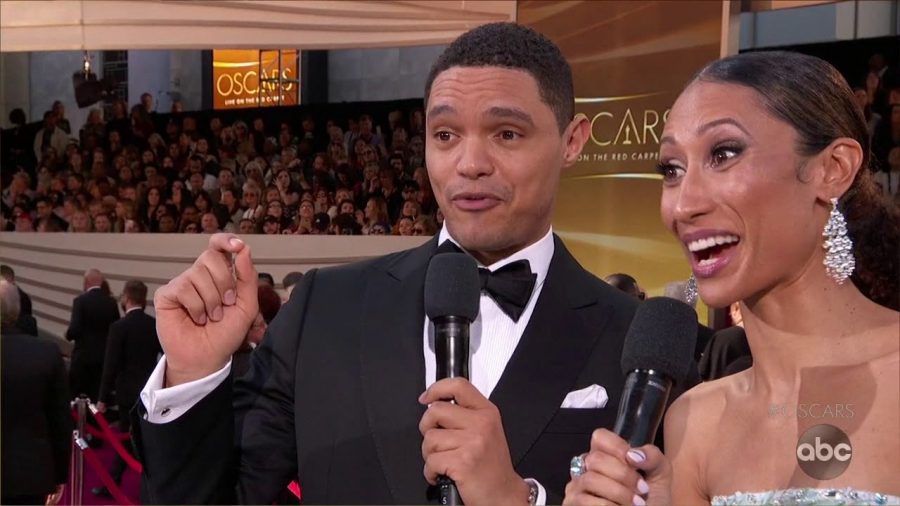 Trevor Noah Speaks Xhosa at Oscars, Plus All the Academy Award Winners
South African comedian Trevor Noah took a dig at actor Mel Gibson during his presentation of Best Picture nominee 'Black Panther' at the Oscar ceremony on Sunday night in Los Angeles. He also spoke in Xhosa on stage, jokingly making fun of all those who couldn't understand what he was saying. "Black Panther may be […]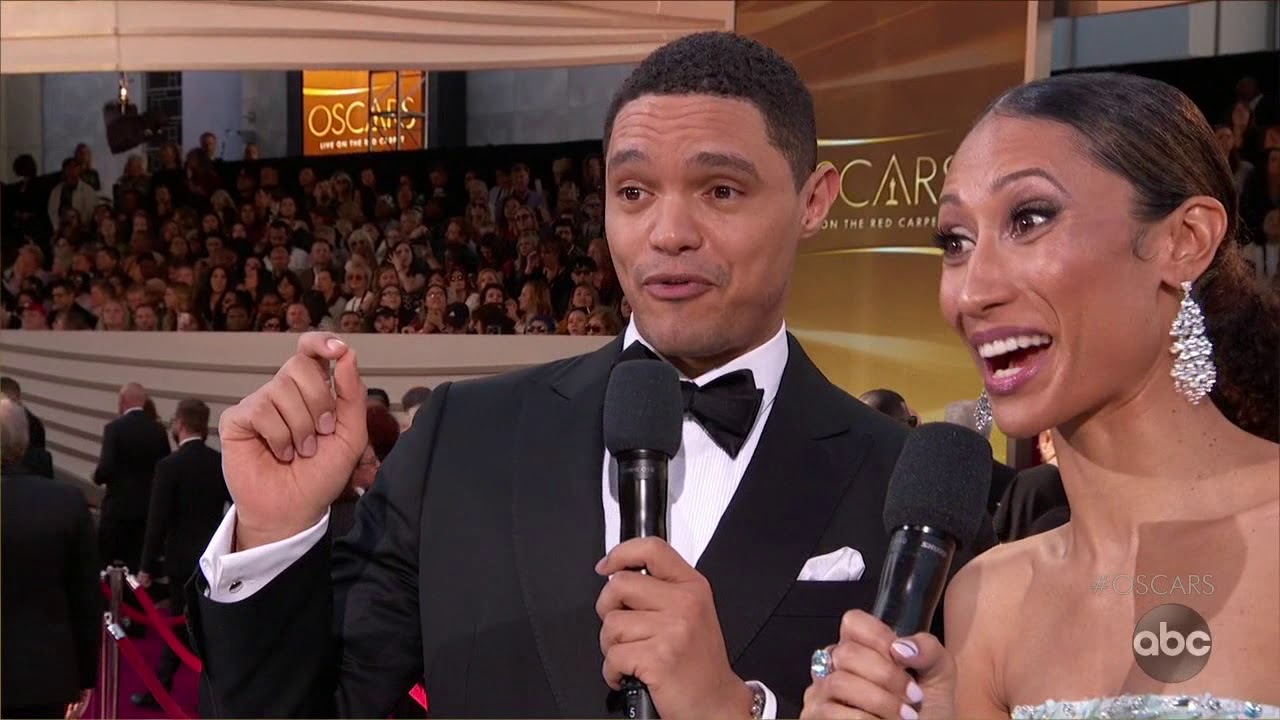 South African comedian Trevor Noah took a dig at actor Mel Gibson during his presentation of Best Picture nominee 'Black Panther' at the Oscar ceremony on Sunday night in Los Angeles. He also spoke in Xhosa on stage, jokingly making fun of all those who couldn't understand what he was saying.
"Black Panther may be an African hero, but his story and his appeal are universal," Noah said. "I know this personally because of all the people who constantly come up to me and say 'Wakanda Forever.' "
He said people in Africa and France come up and say the movie's catchphrase to him, and that even Mel Gibson had done it backstage: "Mel Gibson came up to me like, 'Wakanda Forever,'" said Trevor… before adding: "He said another word after that, but the Wakanda part was nice." Gibson is known for having reportedly said racist words.
Speaking of Black Panther's appeal, Trevor joked about the fictional African country in Black Panther and said: "Growing up as a young boy in Wakanda, I'd see King T'Challa flying over our village and he would remind me of a great isiXhosa phrase [Trevor then spoke in isiXhosa, before continuing in English], which means 'In times like these, we are stronger when we fight together than when we try to fight apart.'"
For those who understand isiXhosa, Trevor's phrase actually meant: "Members do not know I am lying."
The South African expat also revealed, during interviews on the red carpet before the show, that he played a cameo role in 'Black Panther' – as the ship's navigation voice.
Fellow South Africa expat, Hollywood actress Charlize Theron stunned viewers around the world with her debut on the Oscars red carpet as a brunette (click here for more pics).
Trevor Noah Oscars 2019 Red Carpet Interview
https://youtu.be/6VsHURDgyZk
Trevor Noah "Screamed" for Melissa McCarthy on The Red Carpet
Trevor also captured this photo of Spike Lee writing an acceptance speech:
https://www.facebook.com/TrevorNoah/photos/a.462236777452/10157051433262453/?type=3&__xts__%5B0%5D=68.ARACzVOD_TRL0pqkc-hOFOz04G-v787kNjPvZiDKxFWDItkAbxMLfjF1NvmAaPHtF8Sd-nFgc-nhJXcBB15u2ONdQ_joLj_B-ifUWI4udjqpf8-YmTNc6t4_fg33MYWMDat8sVuKS8IbvpHMlZbqY3lEKKnz9rxUzLIXYLOXOdLRuvSvhjhkb-d9E25Yk7A4A-MA3qd5DYU3QgDx0xs98O_CW7MjlE5VBcrGWZ3YTpTtSPL8xws1yXyD-B0tFk-kfJSxaMcV1RMvo5USDKvRkQ_9Y1HeIrb9ShQH3F1RrrbYQY1j7fvLxouOZn4LkGPcHINiSfeXRY0Zpbhq0w&__tn__=-R
THE OSCAR WINNERS ARE:
LOS ANGELES – Road trip movie "Green Book" won best picture at the Oscars on Sunday, while Mexico's Alfonso Cuaron was chosen as best director for his sentimental film "Roma."
In an upset, Britain's Olivia Colman got the best actress Oscar for "The Favourite," beating presumed front-runner Glenn Close, who starred in "The Wife."
"Glenn Close – you have been my idol for so long, and this is not how I wanted it to be," a delighted but shocked Colman told her fellow actress, sitting in the audience.
Rami Malek won for his role as late frontman Freddie Mercury in 21st Century Fox musical "Bohemian Rhapsody." The film won three other Academy Awards.
"I may not have been the obvious choice, but I guess it worked out," said Malek, who had been favored to win the award.
"Roma," the black-and-white Netflix film in Spanish and the indigenous Mixtec language, won two other Oscars, including foreign language film – a first for Mexico.
But it was denied what could have been the first best picture Oscar for a streaming service.
"Green Book," from Universal Pictures took two other Oscars – for best original screenplay and supporting actor Mahershala Ali, who played a black pianist touring the segregated U.S. South in the 1960s.
The Academy Awards ceremony was held without a host for the first time since 1989 and instead was filled with powerhouse music performances.
They included an emotional duet by Lady Gaga and her "A Star is Born" director Bradley Cooper of their original song nominee "Shallow," which brought Gaga her first Oscar.
British band Queen got the Academy Awards ceremony off to a rousing start with a performance of their hit songs "We Are the Champions" and "We Will Rock You" that brought the A-list crowd to its feet.
Regina King won her first Oscar for her supporting role as a mother fighting for justice in "If Beale Street Could Talk."
(Written byBy Jill Serjeant, Additional reporting by Nichola Groom and Lisa Richwine; Editing by Jonathan Oatis)
ACADEMY AWARD WINNERS AT A GLANCE:
Best Picture
"Green Book"
Best Actor
Rami Malek – "Bohemian Rhapsody"
Best Actress
Olivia Colman – "The Favourite"
Best Director
Alfonso Cuaron – "Roma"
Best Supporting Actor
Mahershala Ali – "Green Book"
Best Supporting Actress
Regina King – "If Beale Street Could Talk"
Best Original Screenplay
"Green Book"
Best Adapted Screenplay
"BlacKkKlansman"
Best Animated Film
"Spider-Man: Into the Spider-Verse"
Best Documentary Film
"Free Solo"
Best Foreign Language Film
"Roma" – Mexico
Best Original Song
"Shallow" – "A Star is Born"