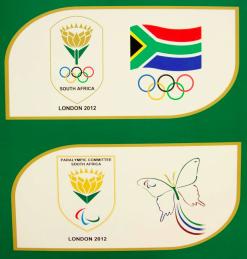 A bit of South Africa in London
Team South Africa, as well as those citizens going to London to show their support, will be welcomed at the Ekhaya Hospitality Centre, a home away from home for the duration of the Olympic and Paralympic Games. Ekhaya Hospitality Centre will be run by a host of national government departments during the sporting spectacular – […]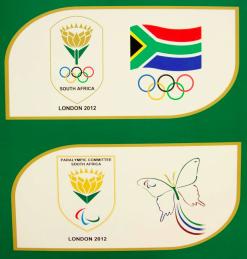 Team South Africa, as well as those citizens going to London to show their support, will be welcomed at the Ekhaya Hospitality Centre, a home away from home for the duration of the Olympic and Paralympic Games.
Ekhaya Hospitality Centre will be run by a host of national government departments during the sporting spectacular – Sport and Recreation, Arts and Culture, Trade and Industry, International Relations and Co-operation, and Tourism – in partnership with South African Tourism and Brand South Africa.
Noluthando Ngendane, Brand South Africa's public relations officer, explains: "The Ekhaya Hospitality Centre has been created as a base for Team South Africa, its sportsmen and women, their friends and families and, of course, their supporters to gather."
But it is more than that: "It is a place where the spirit of South Africa comes alive," she adds.
Facilities at the centre will include wi-fi and internet connectivity, meeting rooms, a media and business centre, a business lounge, function facilities, full coverage of all sports events, and a South Africa bar.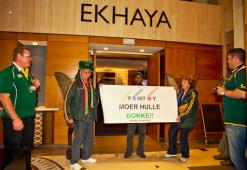 Ngendane says: "South African businessmen and women can use the facilities to network and showcase the success stories of our beautiful country to visitors from abroad and the rest of Africa."
The 30th Summer Olympics begin on Friday, 27 July and end on Sunday, 12 August.
Ekhaya Centre is at Queen Elizabeth Hall, South Bank Centre, Belvedere Road, London. It will be officially opened and closed for the Olympics from 26 July to 12 August and for the Paralympics from 28 August to 9 September.
Home away from home
Ekhaya is a hospitality programme at overseas events presented by the Department of Sport and Recreation in collaboration with partner organisations.
"Ekhaya Hospitality Centre is also intended to unite South Africans across race, gender, culture, geographical location, social status and class through sport, thereby promoting social solidarity and common citizenship," the department notes.
South Africa is sending a team of 125 athletes to the Summer Games, with 13 names added to the initial 112 published in June. Blade runner Oscar Pistorius is among them. He will be making history as the first double amputee to compete in the Games. Pistorius will be running in the 4 x 400m relay with Willem de Beer, Ofentse Mogawane and Shaun de Jager.
Among other activities, the Ekhaya programme will feature a daily cultural exhibition; Olympic and Paralympic events broadcast on big screens; meetings for London-based local businesses to network; and celebratory events for Team SA.
The department describes the Ekhaya Centre as "a home away from home" that provides an opportunity to:
Drum up support for Team SA;
Market and promote South Africa through showcasing its successes and venues such as stadiums as the preferred places to host international events;
Inspire people to visit the country and experience the culture of ubuntu; and,
Host journalists both local and foreign, with the intention of profiling South African athletes, political principals and the country.
All South Africans, at home and abroad, are encouraged to wear their supporters T-shirts on Fridays to show their support for Team SA.
Athletes' village
Dubbed Victory Park, the athletes' village in Stratford, East London, has a uniquely British feel. It's open for business from 16 July, housing some 17 000 Olympic athletes, 6 000 Paralympians and officials from 203 nations.
It covers 36 hectares, with comfortable living quarters and large areas of open space. Competitors dine in a huge 225m x 80m tent, which is large enough to accommodate about 100 double-decker buses.
This facility, which can seat 5 500 at a time, is open 24 hours a day. The menu includes popular British staples such as fish and chips, as well as Asian and halaal food. There is also a McDonald's on site.
The social hub of the village is a pub called the Globe Centre which, while it boasts 10 pool tables, live music and karaoke, will not serve a drop of alcohol. After the Olympics, the village will be converted into residential accommodation.
By: Romaana Naidoo
Source: www.mediaclubsouthafrica.com