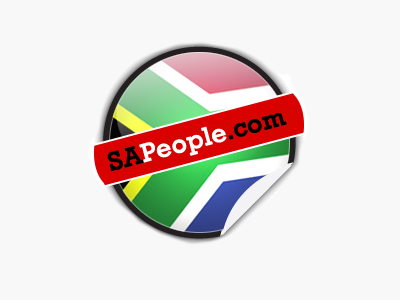 Fab Oscar Photos
Feast your eyes on a few choice photos from the Academy Awards, held at Kodak Theatre in Hollywood, last night. Pics include a radiant Charlize Theron; Matt Damon on the red carpet with his wife Luciana Barroso; Morgan Freeman with Invictus producer Lori McCreary and Morgan's daughter Morgana Freeman. We've also added in some non-South […]

Feast your eyes on a few choice photos from the Academy Awards, held at Kodak Theatre in Hollywood, last night. Pics include a radiant Charlize Theron; Matt Damon on the red carpet with his wife Luciana Barroso; Morgan Freeman with Invictus producer Lori McCreary and Morgan's daughter Morgana Freeman.
We've also added in some non-South African related pics – Austrian actor Christoph Waltz accepting his Best Supporting Actor award from presenter Penelope Cruz (prompting him to say "Oscar and Penélope that's an über bingo) and Jeff Bridges with his Best Actor award.
We also had to include Sandra Bullock with husband Jesse James and with her shiny new Oscar (for Best Actress, in The Blind Side). Just the night before Sandra had accepted a Worst Actress Golden Raspberry award (for All About Steve). Her Oscar speech was a perfect combination of humour  ("did I really earn this or did I just wear you all down?") and heartwarming sentiment.
If you missed Sandra's speech, this is part of what she said (for all the moms and children of moms out there):
"…so I would like to thank what this film is about for me which are the moms that take care of the babies and the children no matter where they come from. Those moms and parents never get thanked. I, in particular, failed to thank one [Sandra's mom died 10 years ago.]. So… if I can take this moment to thank Helga B. for not letting me ride in cars with boys until I was 18 because she was right. I would've done what she said I was gonna do. For making me practice every day when I got home. Piano, ballet, whatever it is I wanted to be. She said to be an artist, you had to practice every day, and for reminding her daughters that there's no race, no religion, no class system, no color, nothing, no sexual orientation that makes us better than anyone else. We are all deserving of love. So, to that trailblazer, who allowed me to have that. And this. And this. I thank you so much for this opportunity that I share with these extraordinary women and my lover Meryl Streep. Thank you."
Another notable mention should go to screenwriter Geoffrey Fletcher who won for best adapted screenplay (for adapting the novel Push by Sapphire for the Precious screenplay) and, once he'd got over his surprise, managed to say "This is for everybody who works on a dream every day."
If you missed any of the Oscar acceptance speeches – watch them at the official site here.