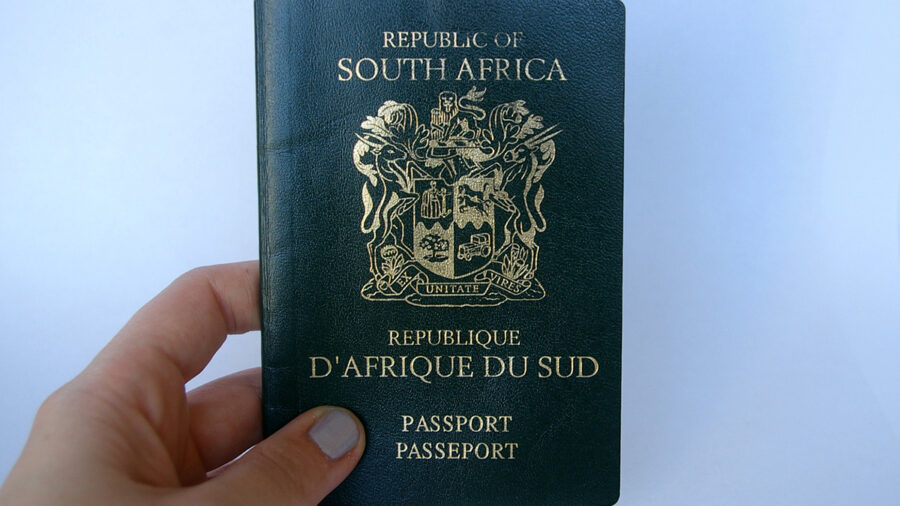 What the VFS is going on with SA passport and visa applications in the UK?
It was meant to make passport renewals faster, but many are finding it's just as long, and just more expensive…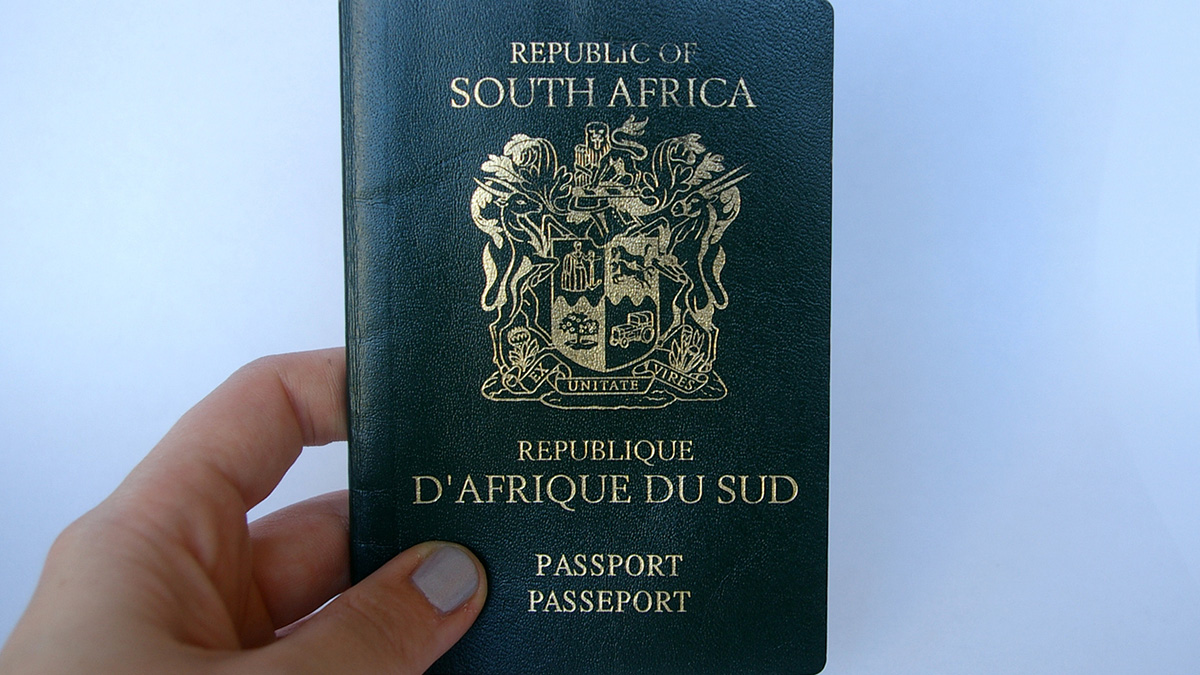 It was meant to be the lifesaver that improved the turn-around times for SA passport renewals, but for many South Africans living in the UK they are feeling disappointed and frustrated by the lengthy waits and extra costs of using VFS (Visa Facilitation Services) Global.
In June last year, a few services including passport renewals were moved over to VFS to help speed up the nightmare waiting periods that South Africans in the UK had been going through. The new service also promised that South Africans in the UK would be able to track the progress of their passport applications. But lately, people have been complaining that it's not running as efficiently as it was meant to. When they contact VFS they are told "to be patient".
For one South African expat in the south of England, her situation has been further compounded by being erroneously stripped of her SA citizenship, despite having received legal approval for dual citizenship.
Roxanne* told SAPeople she has been waiting a year now after paying VFS to renew her passport. Exasperated she says "I am giving up with the renewal of my SA passport in London". However, being a die-hard Proudly South African expat, she'll never really give up.
"I haven't seen my family for more than four years. I cried before Xmas when my passport still wasn't ready. And now it's months later and still no passport. I have been to London so many times and just can't get to talk to anyone at VFS or Whitehall."
In February she was told to request a formal appointment, but weeks later there had still been no response. VFS repeatedly told her to "be patient".
She couldn't wait any longer and flew to SA on her British passport to finally visit her family.
Others have done the same – flying to SA on a British passport, or an Emergency Travel Certificate, and then applying for their SA passport whilst there, where the service is super-fast and turn-arounds are usually within a couple of weeks. (Please Note: It is against the law for a South African to fly in and out of SA on any passport other than a South African one.)
For Roxanne the story is not over. On 3 June she finally received an email out of the blue from the High Commission apologising for the "late response". It said "we promise to revert as soon as possible". As of 14 September, she is still waiting.
"The email had no contact, no name. NADA. Just have to wait and PRAY!" she says.
Roxanne says: "My GRIPE is that VFS is just a rubber stamp and NO HELP if something goes wrong. Why did we pay that extra fee? There are so many others that are in the same boat as me. It's emotional. I don't think many South Africans in SA realise what Ambassadors we are for SA."
In August, it had been a year since Roxanne first paid VFS. She contacted them again and received the standard "please note that your application (number) is under processing. We request that you wait for the outcome and you will be notified once the passport is ready for collection."
On 23 August SA Home Affairs in Pretoria referred her back to VFS! "I am truly sad. This is going in cricles. VFS say I should contact the Embassy, and they say vice versa. I paid VFS a fee! And there is just no help, and no one to see regarding my passport??"
VFS Global told SAPeople that the problem for all those complaining lies with the South African authorities and not them. VFS' SA Passport Application Centre said:
"We understand your concern regarding passport renewal services. Please note that the minimum processing time for passport renewal is 6 months. The processing time is at the sole discretion of the relevant authorities. Please visit https://passport.vfsglobal.com/ppt/en/zaf/apply-passport for further information. Kindly note that the VFS is not involved in the processing of the applications."
SAPeople has reached out to the SA High Commission in London, but they have not yet responded.
Spouse BANNED from SA allegedly following inaccurate info from VFS
Linda* has her SA passport, but her British-born husband needed a long stay Visitor Visa in order to remain in South Africa for over three months. (British nationals are allowed to visit SA for 90 days only.) A long stay Visitor Visa allows a foreign national to stay in SA for up to three years.
Linda says she has found info provided by VFS to be factually incorrect.
Her and her husband visit South Africa regularly to see her family, usually staying three to six months.
"We usually go for an extension to tourist visa for him. So his 3 month visa was due to expire on the 28th April, and we applied for an extension on 26th Feb which was 60 days before expiry (as is required).
"We paid more than we would have if the computer system worked for us, but we had to go in physically to VFS. Anyway they took our money, all documents and we received a receipt. We visited them about 3 times! On the last visit, one month before the visa expiry the manager informed us we did not have to leave by the 28th April as we have proof of submitting the application and we also have the receipt. He said we must just show this when we leave the country.
"On the 13th June we had flights to Sri Lanka. We went through ticket check, baggage check and then got to passport control and they said NO, this did not apply to our tourist visa application, only to spousal and residency applications.
"This was massively inaccurate info provided to us by vfs. My husband now has a 5 YEAR BAN on his passport!"
Linda and her husband have enlisted an immigration company to assist.
"We lodged the appeal on the 15th June from Sri Lanka. The DHA has a number you can call to check if they received it – but no phone is answered no reply to emails. We are due to return to South Africa for 3 months at the end of Feb as all our stuff has been left there… but it seems that we won't be able to. The immigration company called and the DHA have said they have a backlog from 2022 they are working on. It is the most frustrating situation particularly as we thought vfs knew what they were talking about and we never do anything illegal.
"This is a dreadful situation we have spent thousands on the immigration company and they are not able to do anything. So depressing and unnecessary. It has truly affected my health and our plans to see my family. All due to incompetence and lack of interest and bad advice."
Linda is hoping that they can resolve the situation by February.
"I do not believe that the DHA monitor contracts with these other organisations that do the work and when it comes their way they do not get the work done. They set time parameters that they cannot meet and do not prioritise according to type of visa's and legitimate reasons for lapsing. The DHA do not have people manning phones or emails and so the information for appeal is redundant and meaningless. Appeal in 10 days and calling to check if they have it is totally redundant as no one to respond. It has been since the 16th of June and still no news…"
Another expat with a British partner said: "Getting the extended visa can take longer than the extension at the moment. People are getting long term bans when leaving. Sadly even though you have applied it will not cover you if the actual visa has not arrived. I know of people who have been banned recently."
Sally adds: "It seems that when you apply for the extension, your chances are 50/50 that it gets extended…. I was talking to someone last week in Durban and out of a group of 7 friends looking to extend 3 were granted, 2 rejected and 2 still no answer….and they do not need to give a reason for a rejection, though you can appeal online through VFS who will resubmit to HA…..good luck!"
Mandy says she's been told there's a huge backlog. "My daughter in law was told it might take more than 4 months."
Not everyone is complaining about VFS though. Paul says: "I used VFS. They're brilliant. I'm still waiting for my appointment with the SA Embassy though…"
Suku agrees. "Apply at VFS – you have to make an appointment. We got ours within 6 weeks. They were very helpful & efficient."
*Not their real names. Identities protected to prevent any possible further delays.