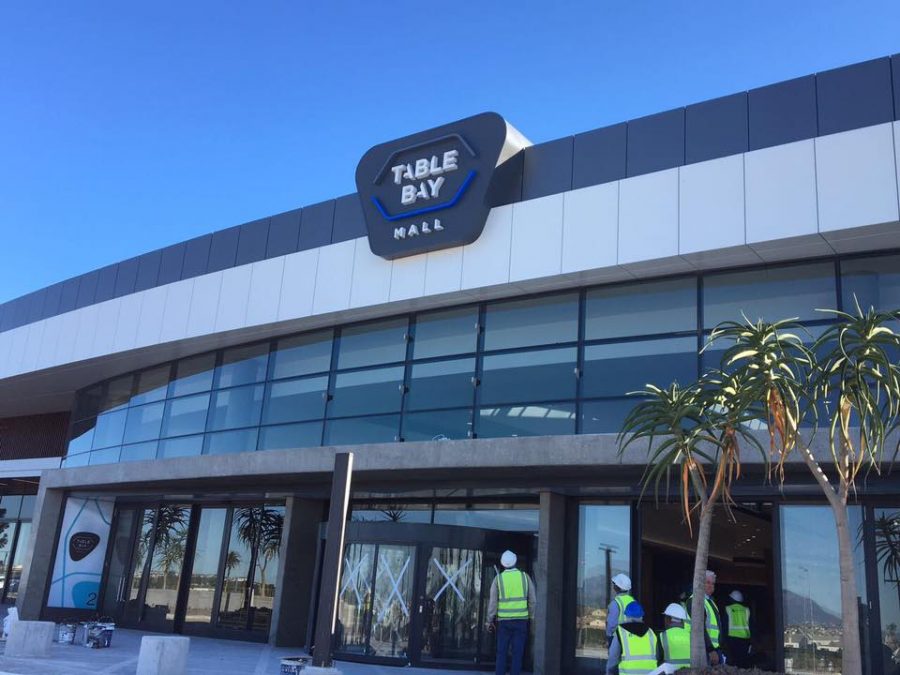 12 Things You Should Know About Table Bay Mall, Opening in Cape Town This Month
Table Bay Mall, a new Regional Retail Development located on the northern reaches of Sunningdale in Cape Town, is nearing completion and will be opening its doors this month! The opening is scheduled for 28 September 2017. 12 Things You Should Know about Table Bay Mall: Situated on the corner of the R27 (West Coast Road) […]
Table Bay Mall, a new Regional Retail Development located on the northern reaches of Sunningdale in Cape Town, is nearing completion and will be opening its doors this month! The opening is scheduled for 28 September 2017.
12 Things You Should Know about Table Bay Mall:
Situated on the corner of the R27 (West Coast Road) and Berkshire Boulevard, it will be the largest regional mall in the hub of the Big Bay, Bloubergstrand and West Beach areas.
It has over 65,000m2 of retail space, with the option to expand to 90,000m2.
Table Bay Mall will be home to more than 150 shops and restaurants, many of which are flagship stores.
It's set on one level – with a retail mix of local and international anchor brand tenants such as Woolworths, H&M, Pick n Pay and Checkers.
Parking includes 1,300 bays outside and 2,000 undercover parking bays.
The sophisticated maritime design of Table Bay Mall has been inspired by the curved, flowing lines of the world's most elegant power yachts.
Imraan Ho-Yee, Director at Vivid Architects, says: "The building's long facade that faces on to the forecourt parking area is an active facade operating as a busy high street, tenanted by lively interesting shop fronts and feature restaurants."
It has been designed as a place to gather, relax and watch the world go by, with the central entrance bordered by alfresco-style coffee shops, restaurants and eateries.
Due to the current drought and future water issues facing the Western Cape, innovative green-building technologies have been incorporated into the design, with water- and power-saving initiatives playing a major part in the long-term sustainability of the site – from single flush toilets, LED lighting to rock gardens and rain water being harvested fro the roof.
Construction began towards the end of 2015 and has progressed well, with employment for close to 5,000 people being created over this period.
Once operational, Table Bay Mall is expected to create approximately 8,000 new jobs in the area, which includes tenant and service provider positions.
Fitness enthusiasts will be able to work out or swim whilst enjoying the amazing views of Table Mountain and Lion's Head from the new Virgin Active Gym next to the Mall. There's also an indoor trampoline park, 23 Jump Street, located in the Mall, according to Karla Linder, Marketing Manager at Table Bay Mall.
"We are extremely excited about the opening of Table Bay Mall and we cannot wait for our shoppers to experience the best in retail shopping here in Cape Town," she says.

Watch Table Bay Mall Construction Timelapse
https://www.facebook.com/TableBayMall/videos/860842787411453/
MORE
www.facebook.com/TableBayMall/